What is the Role of a Live Casino Dealer?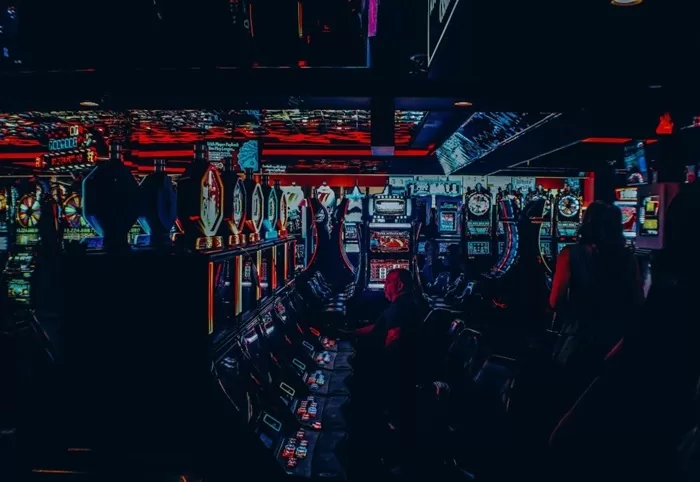 A dealer is a casino employee who interacts with gamblers, explains the rules of a game, and oversees random-number games in accordance with the casino's internal guidelines. Blackjack, roulette, craps, pai gow poker, and baccarat are just a few table games experienced casino game dealers are fluent in. Excellent communication skills, a head for numbers, and the ability to keep things on track are all musts in this industry.
What Exactly is the Role of Live Dealers in Casinos?
In live dealer casinos, real people are the game's hosts. Whether it's blackjack, roulette, baccarat, or poker, the dealer always keeps an eye on the action from a central position at the table. The role of a live croupier in roulette is to spin the wheel, while in card games, it is to give out the cards.
The host's sole responsibility at a live roulette table is to spin the wheel and call the winning number. Sic Bo and other dice games are similar in that the croupier has no direct involvement because automatic dice shakers roll the dice. The host can do nothing but declare the total amount of the roll.
The dealer is integral to the action in traditional casino card games like poker, blackjack, and baccarat. While the host can rely on an automated shuffler, they will still need to distribute and deal cards as required.
Live game shows are an intriguing example because they are a subgenre of video games in their own right. The dealer plays a key role when conducting a live gambling event because no two shows are the same.
Businesses that create these games often staff presenters to run live versions of various gambling games. A dealer will normally work at a single table. However, they may be allowed to move between tables as needed.
What Kind of Games Do Live Dealers Host?
There is always something new to try in the live gambling portion of the casino since the live casino industry is growing by the minute. All the tables you may ever need are constantly being added to the database monthly. But what are some games that may be played at a live casino? So, what exactly are the live dealers' games?
The correct response is "anything." Various games are available at live online casinos and are hosted by game presenters.
Live poker
Live roulette
Live Baccarat
Live craps
Live blackjack
Teen Patti
Andar Bahar
Sic Bo
Live game shows
The live game show section of a casino is where the action is, so make sure you head there first. Gambling games on live game shows contain elements of both traditional casino games and reality television contests. Live game shows continue to grow in popularity, so these are just a few of the many games you'll find in this lobby area. There are a wide variety of unique gambling options in hundreds of live gaming shows created by industry leaders like Evolution, Pragmatic Play, and Playtech.
What Do You Need to Do If Interested in Becoming a Live Dealer?
The road to becoming a game show host is a challenging one. Both casinos and game developers staff live dealers who interact with players during play. You'll need to meet several criteria like those listed above to work in a live casino.
Age
The minimum age for a position as a game show host is 18 years old. Candidates for positions as live dealers often need to be over 21 to be considered by most companies. This is notably true for those casinos based in the United States, though it could also be necessary for aspiring croupiers in Europe and Canada. No organization can legally hire salespeople younger than 18 or, in rare situations, 19.
Work Experience
While expertise in a similar field is always an asset, only some applicants will have worked as a game presenter before. In addition, because most dealers are young, they may need more work experience, making it more difficult for them to find employment. Fortunately, established businesses like Evolution are willing to hire people with no prior employment history. Therefore, if you want to work with Evolution, one of the largest firms in the live gaming sector, you can have professional presenting experience.
You won't require prior knowledge as a dealer because you'll be trained on the job. You should be of minimum age and possess the necessary skills.
Education
Whether or not the dealers at live casinos need formal training comes up frequently in online discussion forums dedicated to the industry. The short answer is that you don't require specialized training or a degree to work as a live game presenter.
Other Skills
Aside from the minimum age, this is the most crucial aspect. As we have seen, becoming a game show host is optional for a specific background, education, or professional experience. Aside from 18, you'll also need to demonstrate fluency in English or another required language (English or otherwise stated).
Even if additional qualifications are needed, organizations hiring game hosts will usually clarify that in the job posting. Language proficiency is a need in every job posting for game presenters, and it almost always has to do with English. Specialized markets like Germany and Sweden may receive customized tables tailored to their specific player bases' preferences. This could require hiring a host fluent in German or any other languages spoken widely in the country, such as Swedish, Spanish, or Portuguese.
Final Thoughts
Many people who frequent casinos fantasize about working there as dealers. It's common for players to go into the company and become game presenters due to the engaging nature of the hosts' profession, especially in the live casino sector.
The article we will wrap up discusses the work of live game dealers, including any necessary skills, age limits, or prior experience. We've also covered the common games hosted by dealers, and you can see a wide variety to pick from! You may think becoming a dealer is exciting, but it's a demanding profession that takes serious thought, commitment, and effort. You should show gratitude to your preferred merchants the next time you visit them.