What is a UPS Battery Designed and Used for?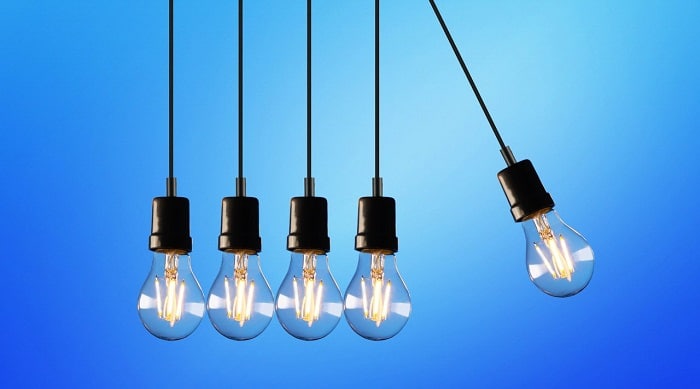 As our electronics utilizations have increased drastically, leading to an exponential rise in demand, when matched to the supply that our electrical systems can provide. Sometimes, this leads to power outages and glitches in the system. This can lead to loss of unsaved data or a break in your work and assumes greater importance when considering that electricity also powers our medical and security infrastructures.
In situations, when the main power fails, an Uninterruptible Power Supply or UPS battery comes to the rescue. UPS battery helps you convert power from the main source of power to back-up so that the flow of electricity to your equipment is not interrupted. It is backed by a single source of power that is a stand-in for the main power. Unlike a battery back-up, which takes some time to kick in, the UPS battery is almost simultaneous.
What Is The Purpose Of The UPS Battery?
No gap in power
Simply put, The UPS battery is a surrogate source of power that ensures, as the name suggests, that there is no break in the source of power. This is different from the battery backup or generator that takes time to adjust to the main power loss. Typically, after the power is lost, they take time to switch sources.
Similarly, when power is back, there is a break for several minutes as the source is switched back to the main source. A UPS battery bypasses this. This function is particularly useful in hospitals, banks, and other places where electricity is powering crucial systems.
Protects against volatility
The UPS not only responds to complete power outages but is also sensitive to voltage fluctuations. Unstable power supplies can have a negative impact on electrical appliances. The UPS battery is designed to plug in these episodes of instability.
The battery, then, acts as a source ofshort-term reliable power supply. It should be noted that a UPS battery is only a short-term stand-in for power and cannot be used for more than a short period of time. While it will protect you from the spikes in power, it cannot act as a long-term backup for power.
Not a stand-in for power
While the UPS battery kicks in to transition the sudden power break, they are not designed to bear a sustained load for a long period. In a nutshell, the battery only buys you the time for your backup to start functioning.
In most cases, the UPS battery will only cover the essentials and will not offer full-scale protection from the power outage. This is what a battery backup or generator does. It allows you to run your systems until the main source of power is up and running and is usually for a longer period of time.
What does it protect?
On average, a UPS battery is used to provide backup for a variety of electronics. These include computers, data centers, medical and telecommunication equipment. The battery comes in various units ranging in size from a single computer to an entire manufacturing operation.
What Are The Different Types Of UPS Batteries?
One of the more basic systems, it is connected to the main source of power. The internal storage battery activates when the main source of power falters. The switch from main to the internal coursetypically takes about 25 milliseconds,depending on how long the battery takes to detect the lost source of power.
b) Line Interactive UPS design
This type of UPS battery is your best bet to set up a reliable source of short-term power. It is designed to weather voltage spikes and dips. The unique factor is that it does not draw on the reserve battery power during unstable power. It automatically selects the different power sources on the autotransformer.
c) On-line UPS design
This is best suited for systems requiring electrical isolation or those prone to power instability. Traditionally, these were used for large electrical fixtures but are also used by the end consumer. The more expensive of the three, it is almost necessary for environments that depend largely on electrical power to function like industries.
The UPS battery provides protection from power outages and fluctuation, ensuring that your work, whether at home or at work, stays protected. Suppose you are unsure of the kind of UPS that works for your needs. In that case, it is advisable to consult a professional who can help you decide on the best type of UPS solutions after carefully matching them to your requirements. Additionally, they can provide help with installation and ensure that all procedures performed meet the industry-specific standards, which offers peace of mind!