What are the Best Online Gambling Affiliate Brands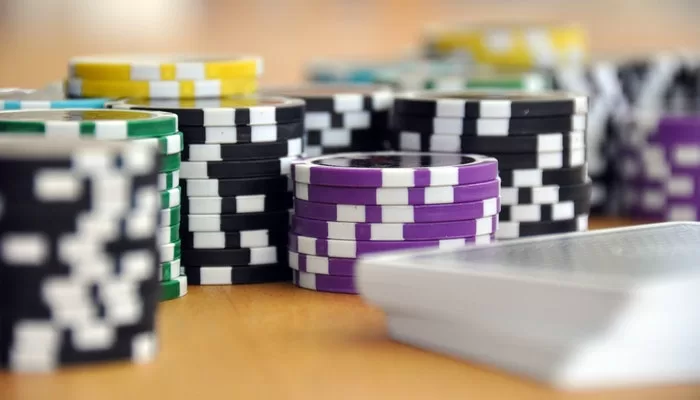 Have you recently read a blog talking about the online casino the writer just played on? Or have you visited a website that reviews or ranks different casinos? You may have stumbled upon online gambling affiliate brands.
Affiliate brands are websites that aim to herd traffic to an online casino. Managers of these websites are generally no stranger to the ins and outs of online gambling, or in other words, are often iGaming industry experts. That means, these people are also players themselves or may have some useful knowledge in operating online casinos.
Affiliate brands aren't necessarily online casino operators. They only provide a platform for the online gambling operators to increase their users in the highly competitive iGaming industry.
Best Online Gambling Affiliate Brands
1. Catena Media
Among the biggest names in the iGaming industry is Catena Media. Publicly listed as a media company since 2012, this affiliate brand boasts high-quality lead generation for different iGaming and finance organizations.
The company has already received numerous recognitions from various industry experts and award-giving bodies. Recently, it was hailed as the Casino Affiliate of the Year (2021) at The SBC Awards at both The SBC Awards and EGR North America Awards.
No wonder why Catena Media is still among the trusted gambling affiliate brands in the industry.
2. Gambling.com Group
Another multi-awarded online gambling affiliate is Gambling.com Group. The group already has more than 30 brands to cater to the growing demands of their services. Among their brands are casino source, bookies.com, and American Gambling Awards.
While the Gambling.com Group doesn't provide actual gambling services, it offers an array of gambling-related content and services from comparisons and reviews to help online casinos and sportsbooks acquire players.
The company houses industry experts trusted to review different gambling websites, as well as the free bets and bonuses they offer. They also ensure online operators are legal and fully regulated, providing safe deposits and withdrawals.
3. Better Collective
A sports betting-specialized media group, Better Collective is staunch in developing educational platforms within the industry. The company aims to make the sports betting and gambling scene to the highest standard in terms of entertainment, transparency, and fairness, for all the online bettors and operators.
Better Collective products help the most trusted online casino operators and bookmakers, such as Coral, bet365, and Unibet, acquire users as well as user engagement and retention.
Bettingexpert.com, SpilXperten, and Action Network are just some of the most popular Better Collective brands.
4. BETANDBEAT
Whilst the newest comer, BETANDBEAT can easily be included on the list being the most trusted review websites for online casinos and mobile gambling apps. They also provide insights on a range of games like poker, blackjack, slots, sports betting, and eSports.
The company has built its reputation as an effective educational platform for responsible gambling in the whole iGaming industry. That's why more and more gamblers and operators are becoming part of the BETANDBEAT family.
5. Gaming Innovation Group
In terms of providing advanced technology, solutions, and as well as products and services among iGaming operators, Gaming Innovation Group (Gig) is the leading company.
GiG, which was founded in 2012, has been receiving a number of recognitions from different independent award-giving bodies such as the International Gaming Awards, EGR awards, and SBC B2B Awards.
6. Casino.Guru
Another well-known casino review platform is Casino.Guru. With its team of professionals, the platform gives emphasis on hard data and statistics in giving reviews and is pushing for a safe and secure online gambling experience for the players.
What's more, Casino.Guru boasts honest independent reviews of different online casinos, and hence their reviews are a hundred percent based on data and not influenced by other external factors.
7. CasinoMeister
Being among the oldest in the iGaming, CasinoMeister has the most impressive track record in the industry. The company started to operate in 1998 by publishing player-oriented newsletters. They are also among the firsts in online casino reviews, and the first in providing iGaming podcasts.
CasinoMeister is among the top companies that have already navigated the entire spectrum of the industry.
8. Wizard of Odds
Wizard of Odds is another well-established brand in the iGaming industry. The man behind the site, Michael Shackleford, was a professional actuary before he became popular for analyzing the mathematics behind various games.
The site promotes safe and secure online gambling and is thus committed to providing good advertising to trusted platforms.
Affiliate brands, especially the ones included on the list, can be considered vessels of the iGaming industry. They provide great help to the online gambling platforms to increase leads, as well as to improve their operation and keep working. They also provide essential information to the online gamblers about the games and the best online gambling platforms in town