Oracle Powers the Next Generation of Finance with New Artificial Intelligence Applications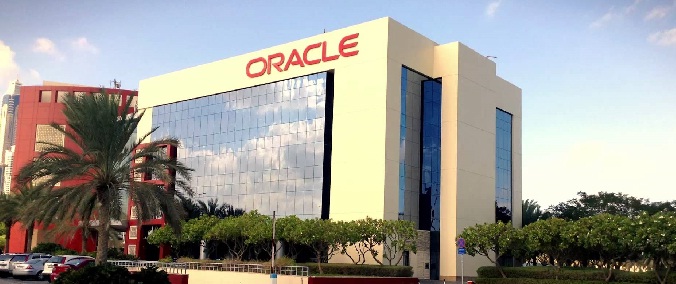 Intelligent applications drive smarter finance decisions, increase efficiencies, and improve collaboration for higher revenues and reduced costs
To empower the office of the CFO with data-driven insights they need to adapt to change, capitalize on new market opportunities, and increase profitability, Oracle announced new artificial intelligence-based applications for finance. By applying advanced data science and machine learning to data from the Oracle Data Cloud and from partners, the new Oracle Adaptive Intelligent Applications for Enterprise Resource Planning (ERP) help automate transactional work and streamline business processes.
Oracle Adaptive Intelligent Applications for ERP are designed to enhance existing applications, including financials, procurement, enterprise performance management, order management, and manufacturing within the ERP Cloud suite.
CFOs and modern finance professionals are under pressure to increase the agility and effectiveness of their organizations. As such, they need to constantly monitor and assess what is working and what is not and redeploy resources for maximum returns.
"To increase their agility, organizations need to leverage the right tools to help improve process efficiency and uncover insights that can guide a business forward," said Rondy Ng, senior vice president, Oracle Applications Development. "Oracle helps finance leaders drive business transformation with ready-to-go applications that combine advanced machine learning with the industry's most comprehensive suite of cloud applications to deliver immediate value and results."
With Oracle Adaptive Intelligent Applications for ERP, finance leaders can benefit from:
Better insight: Applying analytics and artificial intelligence to finance can improve performance and increases agility across payables, receivables, procurement, and fiscal period close processes. Intelligent applications are also able to provide suggested actions to help mitigate vendor risk and fraud activity by detecting exceptions in vendor selection criteria.
Greater efficiency: Robotic process automation and artificial intelligence capabilities enable touchless transaction processing, minimizing the chance of human error.
Smarter business outcomes: Oracle delivers immediate impact by infusing machine learning across the entire suite of business applications; this is done by leveraging data from the Oracle Data Cloud and from partners to derive insights across multiple channels and platforms, including finance, HR, and project management to support strategic business decision-making.
Increased influence: The rich insights available to finance leaders via artificial intelligence empower CFOs to anticipate what comes next for the business and to make wise decisions, increasing the influence of the CFO and finance team in the organization.
For example, using Oracle Adaptive Intelligent Applications for ERP can help a finance team at a large national retail brand collect first-party data on their suppliers, such as supplier purchase history, percentage of revenue, discounts taken with third-party data on supplier revenue, credit score, and other company attributes. The finance organization can then decide which suppliers to double down on and which to cease doing business with for maximum cost savings, while maintaining quality standards. The ability to quickly fine tune the business based on data-driven insights will increase the finance function's value in the organization and CEOs will increasingly rely on the CFO and finance team for strategic recommendations to improve business performance.
By applying advanced data science and machine learning to Oracle's web-scale data and an organization's own data, the new Adaptive Intelligent Apps can react, learn, and adapt in real time based on historical and dynamic data, while continuously delivering better business insights.
According to the Gartner report, "Impacts of Artificial Intelligence on Financial Management Applications," written by Nigel Rayner and Christopher Iervolino, "The transformational potential of AI in financial management applications will come in the next two to three years as more AI technologies are embedded directly into financial management processes to automate complex, non-routine activities with little or no human intervention. Also, using AI to improve the accuracy and effectiveness of financial forecasting and planning will transform these processes."1
The Oracle Adaptive Intelligent Apps are built into the existing Oracle Cloud Applications to deliver the industry's most powerful AI-based modern business applications across finance, human resources, supply chain and manufacturing, commerce, customer service, marketing, and sales. The apps are powered by insights from the Oracle Data Cloud, which is the largest third-party data marketplace in the world with a collection of more than 5 billion global consumer and business IDs and more than 7.5 trillion data points collected monthly.
About Oracle
The Oracle Cloud offers complete SaaS application suites for ERP, HCM and CX, plus best-in-class database Platform as a Service (PaaS) and Infrastructure as a Service (IaaS) from data centers throughout the Americas, Europe and Asia. For more information about Oracle (NYSE:ORCL), please visit us at oracle.com.