Wells Fargo survey: Small business optimism continues to slowly improve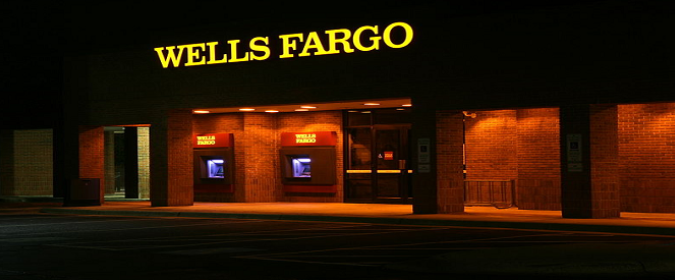 Small business owners report highest optimism in six years, offer insight on challenges of starting a business
Small business optimism continues to improve, and business owners are feeling more positive about the year ahead, according to the latestWells Fargo/Gallup Small Business Index.
Overall, optimism among small business owners has reached the highest level in six years. In a quarterly survey of small business owners, conducted March 31-April 4, the overall Small Business Index score moved to positive 47 (+47) in April, up two points from positive 45 (+45) in January 2014. Future expectations are helping increase optimism. The future expectations score, now at a positive 33 (+33), is higher than at any point the since the start of 2008, however it is still well below pre-recession levels.
Several factors contributed to this modest improvement in small business optimism:
Small business owners are more positive about their ability to obtain credit in the year ahead. The percent of businesses expecting credit to be difficult to obtain the next 12 months (26 percent) is at its lowest level since the third quarter of 2008.
Capital spending is slightly more positive. For the second consecutive quarter, more business owners expect to increase the amount of money allocated for capital spending (28 percent) than decrease (23 percent) over the next 12 months.
"The trend of business owners feeling more confident each quarter is a positive sign, yet the level of improvement we see today remains small, and we're less than halfway between the lowest point in our survey's 10-year history and the highest levels of business owner sentiment reached in 2006," said Lisa Stevens, Wells Fargo head of Small Business and Pacific Midwest regional banking president. "These results are one more indicator that the recovery continues for small businesses. During National Small Business Week, we think it's as important as ever for our country to focus on this important segment of our economy, and start a national conversation on what's needed to restore small business owner confidence to pre-recession levels."
Small Business Owner Satisfaction 
As optimism gradually improves, business owners are feeling more satisfied with their work. When asked how satisfied they are being a small business owner, a firm majority (56 percent) say that they are either extremely or very satisfied, up from 51 percent in the third-quarter 2013.
In the April survey, 92 percent of business owners reported feeling somewhat, very or extremely successful. In addition, a strong majority (84 percent) of business owners report they would do it all over again.
Rewards and Challenges of Starting a New Business
Entrepreneurs start their own businesses for a variety of reasons. In the second-quarter Index, a majority of respondents said securing their financial future (69 percent), being their own boss (66 percent) and setting their own hours (51 percent) were among the reasons they became business owners.
When opening their business, owners said they used personal savings (77 percent), a loan or credit from a financial institution (41 percent), and family and friends (33 percent) as sources of funding.
Financial challenges were the top concerns business owners had when they first set out. When owners were asked to identify the most important challenge they faced when they first opened their business, the number one challenge was securing accounts and customers (23 percent). Other top mentions included cash flow (15 percent) and credit financing/availability of funds (10 percent). Only 2 percent of business owners reported the personal sacrifice and long hours involved in running a business as their biggest challenge.
Even though business owners reported financial challenges when they started out, they are not in business simply to make money. Survey respondents said the most rewarding aspects of owning a small business were the independence of being your own boss (42 percent), job satisfaction (17 percent), flexibility (12 percent), and interactions with customers (11 percent). Only 7 percent of respondents said the financial rewards (7 percent) were the most rewarding aspect.
Business owners are reporting financial success. In the second quarter survey, about eight in 10 (81 percent) small business owners reported being mostly profitable since opening their business.
Small Business Index Key Drivers 
Wells Fargo, together with Gallup, surveys small business owners quarterly across the nation to gauge their perceptions of their present situation (past 12 months) and future expectations (next 12 months) in six key areas: financial situation, cash flow, revenues, capital spending allocation, hiring, and credit availability.
Wells Fargo/Gallup Small Business Index Scores: Q2 2013 – Q2 2014

| | Overall Index Score | Present Situation | Future Expectations |
| --- | --- | --- | --- |
| Q2 2014 (surveyed April 2014) | +47 | +14 | +33 |
| Q1 2014 (surveyed January 2014) | +45 | +16 | +29 |
| Q4 2013 (surveyed October 2013) | +24 | +7 | +17 |
| Q3 2013 (surveyed July 2013) | +25 | +4 | +21 |
| Q2 2013 (surveyed April 2013) | +16 | +2 | +14 |
About the Wells Fargo/Gallup Small Business Index 
Since August 2003, the Wells Fargo/Gallup Small Business Index has surveyed small business owners on current and future perceptions of their business financial situation. The Index consists of two dimensions: 1) Owners' ratings of the current situation of their businesses and, 2) Owners' ratings of how they expect their businesses to perform over the next 12 months. Results are based on telephone interviews with 600 small business owners in all 50 United States conducted March 31-April 4, 2014. The overall Small Business Index is computed using a formula that scores and sums the answers to 12 questions — six about the present situation and six about the future. An Index score of zero indicates that small business owners, as a group, are neutral — neither optimistic nor pessimistic — about their companies' situations. The overall Index can range from -400 (the most negative score possible) to +400 (the most positive score possible), but in practice spans a much more limited range. The margin of sampling error is +/- four percentage points. The highest Index reading was positive 114 (+114) in fourth quarter of 2006, and the lowest reading was negative 28 (-28) in third quarter of 2010.
Wells Fargo serves more than 2.5 million small business owners across the United States and loans more money to America's small businesses than any other bank (2002-2012 CRA government data). To help more small businesses achieve financial success, in 2014Wells Fargo introduced Wells Fargo Works for Small BusinessSM – a broad initiative to deliver resources, guidance and services for business owners – and a goal to extend $100 billion in new lending to small businesses by 2018. For more information about Wells Fargo Works for Small Business, visit: WellsFargoWorks.com.
About Wells Fargo 
Wells Fargo & Company (NYSE: WFC) is a nationwide, diversified, community-based financial services company with $1.5 trillion in assets. Founded in 1852 and headquartered in San Francisco, Wells Fargo provides banking, insurance, investments, mortgage, and consumer and commercial finance through more than 9,000 locations, 12,500 ATMs, and the internet (wellsfargo.com), and has offices in 36 countries to support customers who conduct business in the global economy. With more than 265,000 team members, Wells Fargo serves one in three households in the United States. Wells Fargo & Company was ranked No. 25 on Fortune's 2013 rankings of America's largest corporations.Wells Fargo's vision is to satisfy all our customers' financial needs and help them succeed financially. Wells Fargo perspectives and stories are also available at blogs.wellsfargo.com and at wellsfargo.com/stories.
About Gallup 
For more than 70 years, Gallup has been a recognized leader in the measurement and analysis of people's attitudes, opinions and behavior. While best known for the Gallup Poll, founded in 1935, Gallup's current activities consist largely of providing marketing and management research, advisory services and education to the world's largest corporations and institutions.
Media 
Alice Hartnett
704.715.9115
Alice.hartnett@wellsfargo.com