Investors place their faith in Turkish markets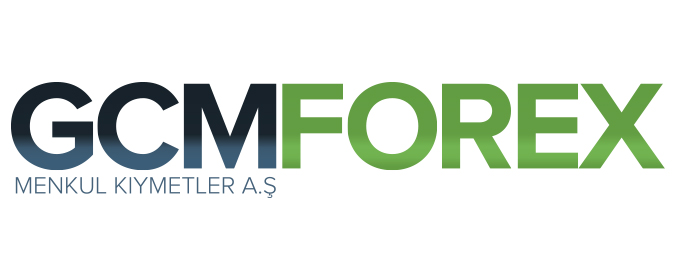 GCM Securities, embracing the mission of achieving leadership in capital markets of Turkey, and particularly in the leveraged transactions market, commenced operations in April 2012, with the acquisition of Artı Securities, a seasoned financial intermediary of capital markets. Boasting a paid-up capital figure of approximately 9 million dollars, its finances are robust. GCM Securities' operations in the Forex markets focus on the brand GCM Forex.
GCM Forex carved itself a place in the upper segment in a very short time frame, thanks to its next generation technological infrastructure to meet global standards, a professional staff experienced in Forex markets, and a service perspective of superior quality.

GCM Forex offers the investors the privilege to trade with numerous instruments in a very wide range of products, each exhibiting distinct characteristics. In addition to major and minor parities and exotic currencies, popular stocks traded in international markets; global stock exchange indices; precious materials such as gold, silver, and oil; agricultural commodities such as soy, cotton, maize, and cocoa; and much more are brought to you by GCM Forex acting as a bridge between you and the international markets, to offer the opportunities for profit.
Capital Markets Board's (CMB) regulations helped eliminate the doubts about Forex markets. In particular, the introduction of Settlement and Custody Bank Inc., as the agency of custody of individual client accounts, the capping of the leverage ratio at 100:1, and technological infrastructure and service standards requirements applicable to financial intermediaries increase the attractiveness of Forex trading in Turkey.
Best Forex brand
One of the first licensed institutions in the business, GCM Forex, thanks to its efforts to make a brand name and to create an extraordinary level of service awareness, received the "Best Forex Brand" of 2014 award from Global Brands Magazine, one of the most prestigious publications in the UK. The award strives to raise awareness about and offer a recognition of efforts by key players in each sector, aiming to create a brand name and help the sector as a whole.
In order to ensure that newcomer investors who wish to trade in the Forex market can trade with an awareness of relevant concepts, GCM Forex regularly offers Forex market training's for all levels of proficiency. The free seminars offered at every corner of Anatolia, as well as webinars and e-video training's are only part of the efforts to contribute to raising financial awareness levels of investors.
GCM Forex's expert analysts, on the other hand, share, at least twice a day, regular market analyses and reports with the clients, in order to allow them to monitor the markets in a most efficient and up-to-date manner.
GCM Forex offers trading at most advantageous terms through narrow and fixed spreads applied. If you are a newcomer to the Forex markets, and you have just begun trading, you can use a demo account for practice, and visit the web site www.gcmforex.com for more information