Wells Fargo Commercial Banking Taps Kim Abello to Head ESOP Unit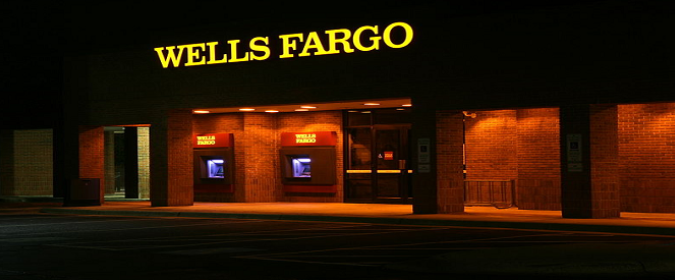 Baby Boomers drive new demand for Employee Stock Ownership Plans nationwide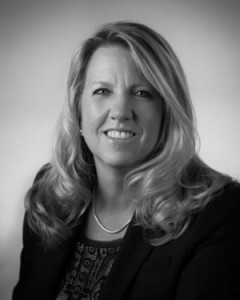 To meet growing demand for Employee Stock Ownership Plans (ESOPs), Wells Fargo & Company (NYSE: WFC) announced today that Kim Abello has joined Wells Fargo Bank, N.A.'s Commercial Banking Division to lead its ESOP efforts nationwide. 
In recent years, retiring baby boomer business owners have driven steady adoption of the tax-advantaged employee benefit plans, which were created by Congress 40 years ago to encourage the purchase of private company shares by its employees. 
Abello will lead a nationwide team of relationship managers specializing in ESOPs, and in partnership with advisors and experts in other Wells Fargo lines of business, her team will help privately-owned businesses transition to an ESOP.  This unique Wells Fargo partnership will provide ESOP expertise in many areas, including initial ESOP stock purchases, second stage transaction financing, refinancing of seller notes, mergers and acquisitions, and expansion of business operations for ESOP companies. 
In 1975, just one year after ESOPs were made part of Congress' Employee Retirement Income Security Act, there were approximately 1,500 ESOPs covering about 250,000 employees, according to the National Center for Employee Ownership (NCEO) reports. Today, there are approximately 8,900 ESOPs covering 13.5 million employees, the organization reported. 
Wells Fargo currently serves five of the top 10 companies on NCEO's list of America's 100 largest majority employee-owned companies. Abello anticipates even more Wells Fargo middle-market business owners will take advantage of ESOPs as an exit or retirement strategy. 
"This is an exciting time to be involved in the ESOP business community and to work with an outstanding financial services company that serves more middle-market, privately-owned businesses than anyone else," Abello said. "Wells Fargo has a strong, existing portfolio of companies with ESOPs, and we are continuing to enhance our efforts to provide guidance to middle-market customers on the many benefits of the ESOP strategy." 
Among their many benefits, ESOPs can give retiring baby boomers a means to perpetuate their business through a sale to the employees, as well as provide liquidity and diversification for estates of business owners, and may allow business owners to defer capital gains. ESOPs also provide employees with a personal stake in the long-term success of the business, Abello said. 
"Kim and her team will serve as a valuable resource for more than 700 of our Commercial Bank relationship managers across the country," said MaryLou Barreiro, executive vice president and head of Specialty Lending for Wells Fargo Commercial Banking. "Her experience and leadership greatly enhances our ability to help ESOP companies and those companies looking at ESOP as a possible strategy." 
Abello has 20 years of experience in corporate finance, most recently managing ESOPs for the Midwest at J.P. Morgan Chase. Before that, Abello was a managing director at Duff & Phelps, a valuation and financial consulting firm, where she helped businesses with ownership transition options, including ESOPs. 
Abello earned her bachelor's degree in accounting from the University of Illinois and holds a master's degree in taxation from DePaul University. Abello is a certified public accountant and accredited senior business appraiser. She is a member of Employee Owned S Corporations of America, The ESOP Association, the National Center for Employee Ownership, the American Institute of Certified Public Accountants, and serves as vice president of membership for the Illinois Chapter of the ESOP Association. 
About Wells Fargo Commercial Banking
With more than 140 offices in 38 states and three Canadian provinces, Wells Fargo Commercial Banking provides local service and decision-making for businesses with annual revenues of greater than $20 million. Asset-based lending, traditional secured loans, and capital markets provide access to working capital for day-to-day operations and growth. Expertise and services are available to specialty industries, including technology, food and agribusiness, healthcare, government, higher education, clean technology, and environmental services. Wells Fargo has the highest market share of middle-market company relationships in the U.S., according to the 2013 TNS Commercial Banking Momentum Monitor.
About Wells Fargo
Wells Fargo & Company (NYSE: WFC) is a nationwide, diversified, community-based financial services company with $1.6 trillion in assets. Founded in 1852 and headquartered in San Francisco, Wells Fargo provides banking, insurance, investments, mortgage, and consumer and commercial finance through more than 9,000 locations, 12,500 ATMs, and the internet (wellsfargo.com), and has offices in 36 countries to support customers who conduct business in the global economy. With approximately 265,000 team members, Wells Fargo serves one in three households in the United States. Wells Fargo & Company was ranked No. 29 on Fortune's 2014 rankings of America's largest corporations. Wells Fargo's vision is to satisfy all our customers' financial needs and help them succeed financially. Wells Fargo perspectives are also available at Wells Fargo Blogs and Wells Fargo Stories.