Wells Fargo Business Banking Announces Healthcare Group In Houston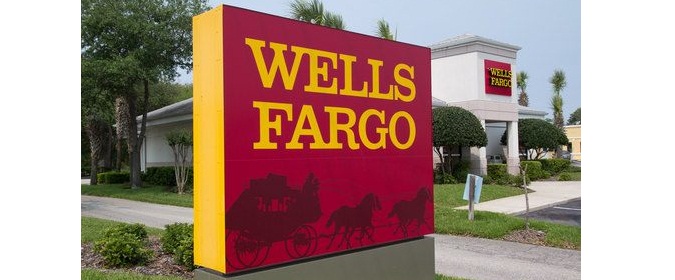 Darrell McCorquodale to lead specialty group
Focused on serving its local Business Banking (BBG) customers in the healthcare industry, Wells Fargo Business Banking, part of Wells Fargo & Company , has established a Healthcare Group in Houston. Led by Darrell McCorquodale, a 17-year industry veteran, the group delivers a variety of banking services, including deposit services, cash management, investment, lending and leasing solutions, tailored to local healthcare businesses throughout the Houston area.
With more than 50 years of combined healthcare experience, Wells Fargo's local team primarily serves physician, dental and veterinary practices, as well as other healthcare related industries including medical & diagnostic laboratories, surgery centers, emergency and urgent care centers, and healthcare related supply and equipment businesses.
"The healthcare market is continually evolving and we recognize that businesses in this industry have unique financial needs," said McCorquodale. "Houston is home to the largest medical center in the country and has a thriving healthcare market. This new group will provide the financial advice and solutions these businesses need to succeed in the industry."
Serving more than 100,000 businesses across the U.S. with annual sales generally from $5 million to $20 million, BBG provides a range of services, including credit, cash management, risk management, succession, and wealth management.
About Wells Fargo Business Banking
Wells Fargo Business Banking offers customers a breadth of products and services provided by Wells Fargo Bank, N.A. or its affiliates, including credit, cash management, risk management, employee benefits, succession, and wealth management. Wells Fargo's Small Business Administration (SBA) Lending Group is part of Business Banking. Wells Fargo is the No. 1 SBA 7(a) lender in total dollar volume for seven consecutive years (federal fiscal years 2009 – 2016) and in dollars and units during federal fiscal year 2016.
About Wells Fargo
Wells Fargo & Company  is a diversified, community-based financial services company with $2.0 trillion in assets. Wells Fargo's vision is to satisfy our customers' financial needs and help them succeed financially. Founded in 1852 and headquartered in San Francisco, Wells Fargo provides banking, insurance, investments, mortgage, and consumer and commercial finance through more than 8,500 locations, 13,000 ATMs, the internet (wellsfargo.com) and mobile banking, and has offices in 42 countries and territories to support customers who conduct business in the global economy. With approximately 273,000 team members, Wells Fargo serves one in three households in the United States. Wells Fargo & Company was ranked No. 25 on Fortune's 2017 rankings of America's largest corporations. News, insights and perspectives from Wells Fargo are also available at Wells Fargo Stories.