RBC Introduces Free Credit Scores and First Digital Simulator in Canada to Help Canadians Understand their Credit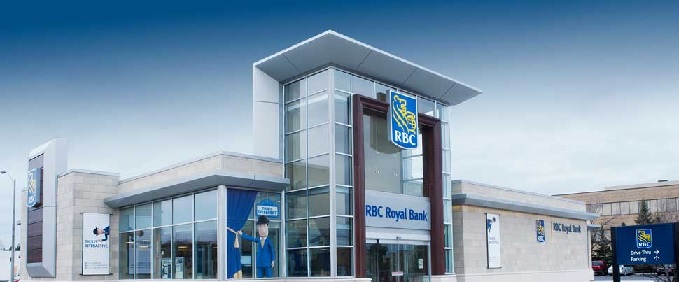 RBC, in collaboration with TransUnion, introduced CreditView Dashboard to all online banking clients. With CreditView, clients see what credit products they have on file, their credit score, and a first for Canada – a digital simulator to help clients understand how credit works.
Clients can simulate financial scenarios, like applying for a new credit card or mortgage, and by entering a few numbers and details, the credit score is recalculated based on these actions.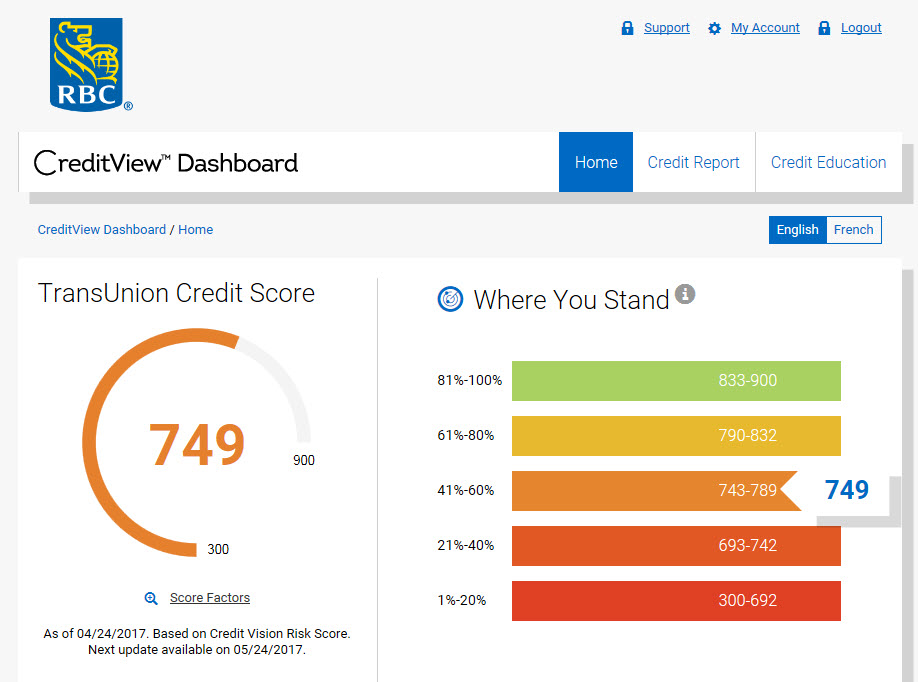 CreditView Dashboard helps clients check their credit score regularly as the system updates monthly based on credit activity and it will not have any negative impact on their score. The digital simulator allows clients to create different credit scenarios using their actual credit history, and understand the potential impact to their credit score. All of the information is quickly and easily available in a customized dashboard, just clicks away from their account.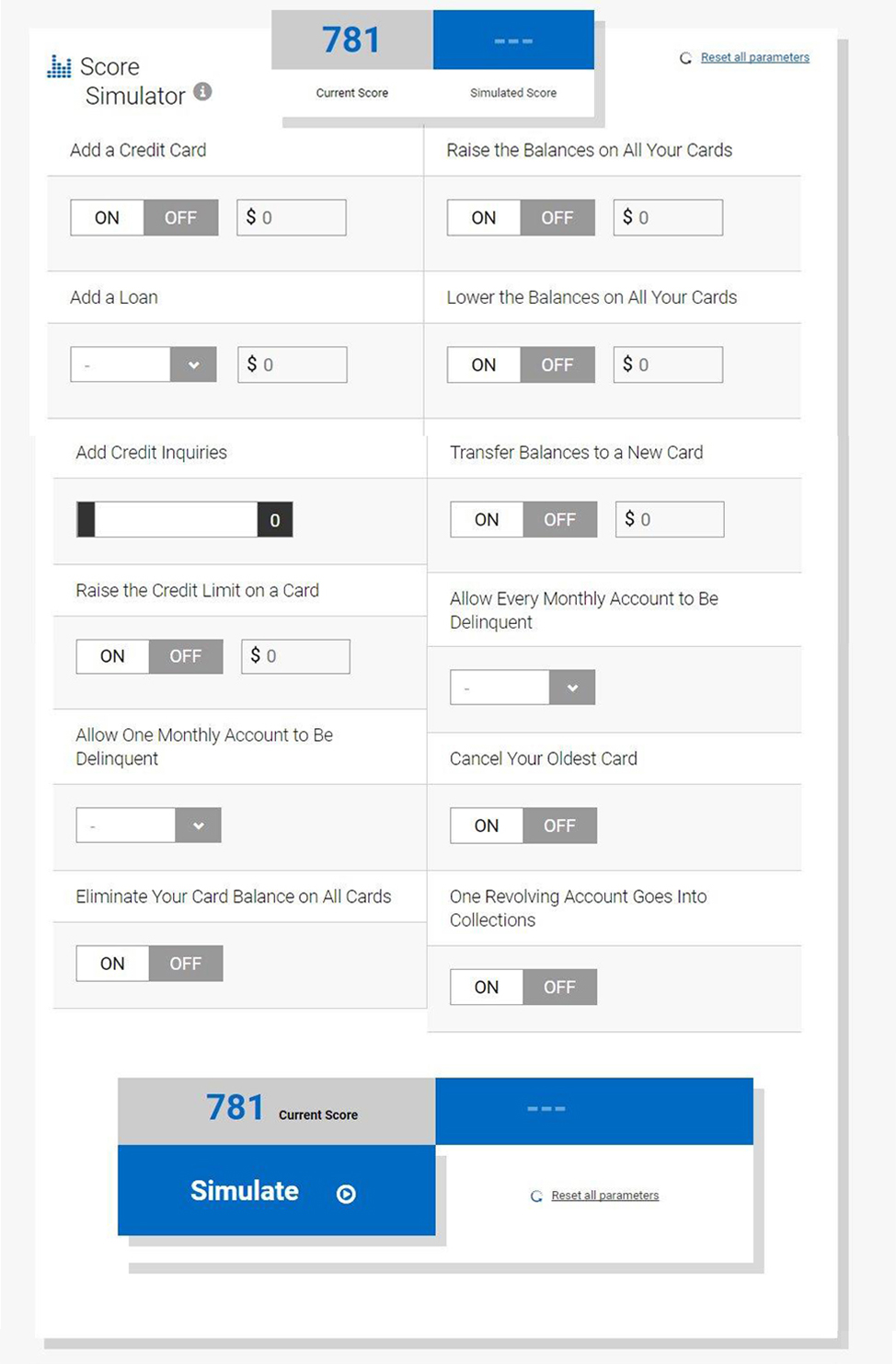 "We want all of our clients to succeed, and the key to success is providing as much knowledge and transparency as we can – all at their fingertips," said John McNain, vice -president, Personal Lending. "Credit scores are a tricky concept to grasp, and this is one of those times we don't want our clients to learn from their mistakes. CreditView Dashboard and our digital simulator help clients understand how credit works for them and more importantly, how to improve it."
What is a credit score?
Credit scores are calculated using a mathematical formula based on a number of factors including the type and how much available credit you have, the amount you owe, how many products you have and payment behaviour. Your credit score can range from 300 to 900 points – 900 being the highest or most favourable score.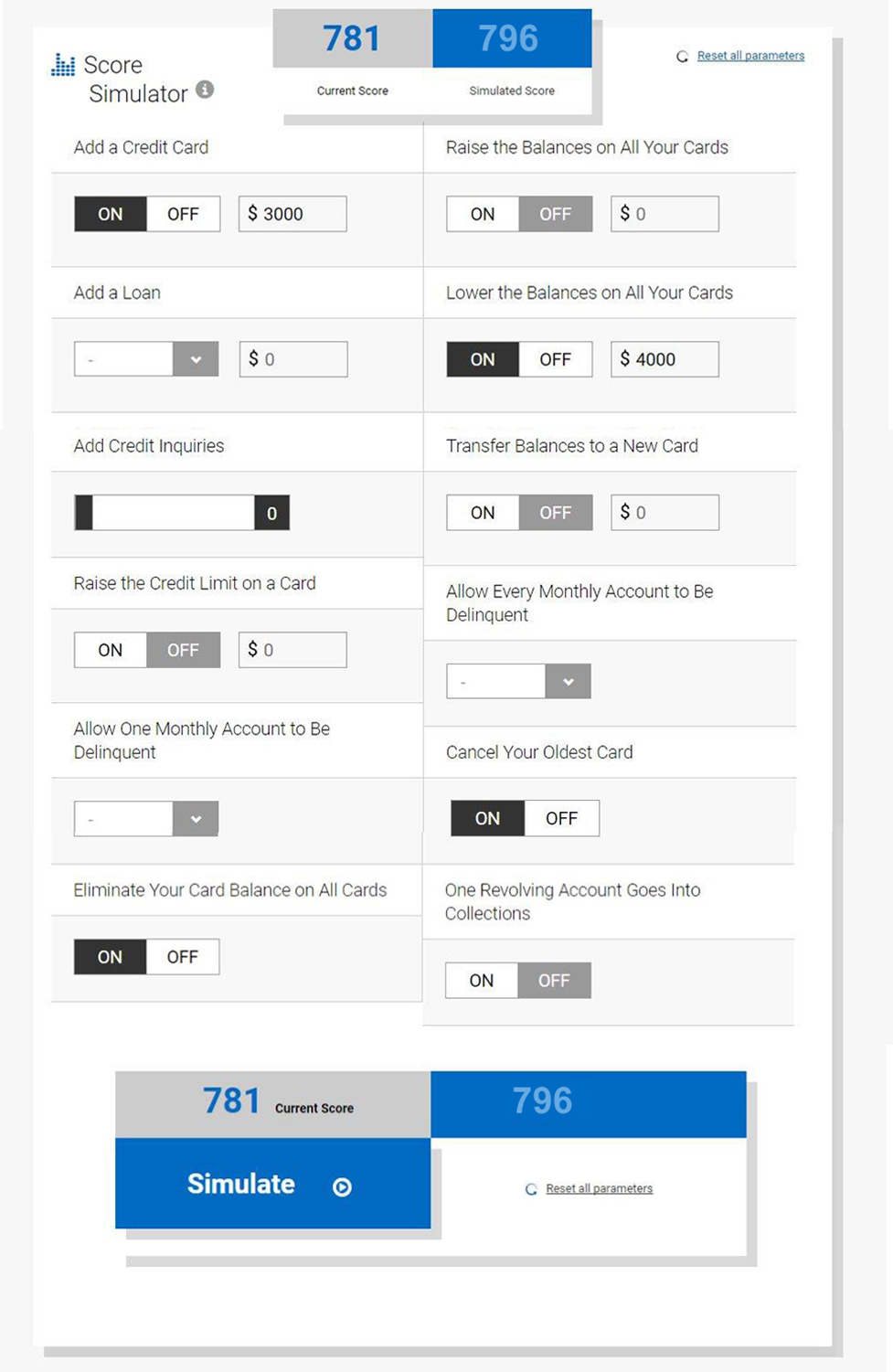 Credit scores are one of the factors considered by lenders in deciding whether or not to extend credit to you and if so, how much and at what rate. Access to your credit score through the CreditView Dashboard is a snapshot of your finances – a physical assessment of your financial health for informational purposes, but not a credit approval.
'Clients want immediate access to information and tools that will help them make the right financial decisions. Introducing a digital simulator and free credit scores, clients can take the time to understand and evaluate their next step before making the leap to the next purchase or product. We're digitally enabling our clients, and providing advice along the way," added McNain.
About RBC
Royal Bank of Canada is Canada's largest bank, and one of the largest banks in the world, based on market capitalization. We are one of North America's leading diversified financial services companies, and provide personal and commercial banking, wealth management, insurance, investor services and capital markets products and services on a global basis. We have approximately 80,000 full- and part-time employees who serve more than 16 million personal, business, public sector and institutional clients through offices in Canada, the U.S. and 35 other countries. For more information, please visit rbc.com.