Walmart Unveils Black Friday 2016 Plans – Great Deals, More Availability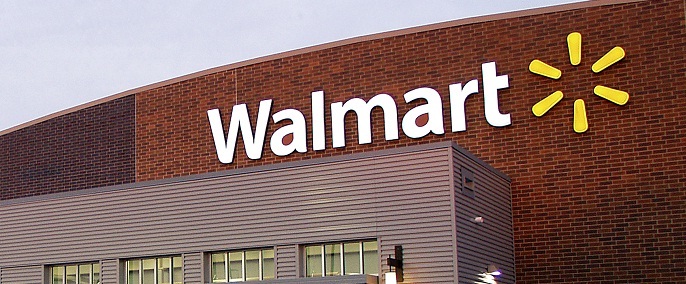 Customers Can Shop Early on Walmart.com Beginning at 12:01 a.m. ET on Nov. 24
Walmart revealed the company's Black Friday plans, promising customers great prices and more availability of Black Friday items. Walmart's Black Friday event will offer something for everyone – from $1.96 movies to a $30 Sharper Image Video Drone and a $798 65-inch Samsung HDTV.
Walmart is once again offering a simplified shopping experience for customers. Customers will be able to shop the majority of Walmart's Black Friday deals early on Walmart.com beginning at 12:01 a.m. ET on Thanksgiving morning. Then, Walmart's Black Friday event will begin in stores at 6:00 p.m. local time on Thanksgiving Day.* The retailer's Black Friday circular is available starting today through the Walmart app.
"I said it before and I will say it again, we will win the season on price – on Black Friday, on Cyber Monday and every day before and after," said Steve Bratspies, chief merchandising officer, Walmart U.S. "That means delivering the Black Friday deals we're known for in stores, online and on our app. And, we've secured significant availability of these items. We pride ourselves on not being the retailer who advertises a great price and then only has a few available."
Top Black Friday Deals in Stores and Online on Nov. 24
To meet anticipated demand, Walmart has secured substantial availability of its Black Friday deals. For example, the retailer has stocked its digital and physical aisles with more than 1.5 million televisions, nearly two million tablets and computers and three million video games. Highlight offers include**:
11 Televisions including 4K Ultra HDTVs, such as a Phillips 55-inch Smart 4KTV for $298 (special buy) and a Samsung 50-inch Smart 4KTV for $398 ($230 savings). Other television offers consist of a Vizio 60-inch HDTV for $398 (special buy), a 40-inch HDTV for $125 (special buy) and 50-inch HDTV for $225 (special buy).
Toys including the toy of the season, Hatchimals, for $48.88, Disney Princess Cinderella Royal Dreams Dollhouse with Furniture for $88 ($61 savings), Teenage Mutant Ninja Turtles RC Mikey for $39 (a Walmart exclusive at a $10 savings) and Razor Hovertrax 2.0 Hoverboard for $273 ($125 savings).
Drones including the DJI Drone Phantom Standard 3 for $369 ($130 savings), Promark 3D Virtual Reality HD Drone for $99 (a Walmart exclusive at a $49 savings) and Sharper Image Video Drone for $30 (special buy).
Connected Home items such as the Nest 3rd Generation Learning Thermostat for $199 ($50 savings) and Nest Cam for $149 ($50 savings).
Video Game Consoles and Games like the PlayStation 4 Slim Uncharted 4 500GB bundle for $249 ($50 savings) plus a $30 gift card and the Xbox One S White 500GB Battlefieldbundle for $249 ($50 savings). Walmart will also offer nearly 90 video games starting at $8.
A $99 iPhone 5s 16GB on Straight Talk Wireless ($50 savings).
10 Laptops and Tablets including the Samsung Chromebook 3 for $119 (special buy), HP 15.6-inch Touch Laptop for $249 (special buy) and iPad Mini 2 32GB for $199 ($70 savings).
More than 750 DVDs and Blu-ray Movies starting at $1.96.
Fitness Wearables including the Fitbit Charge 2 for $129 ($20 savings), Fitbit Alta for $99 ($30 savings) and Fitbit Flex 2 for $69 ($30 savings).
Pajamas and Slippers such as $4.75 Licensed Kids Pajamas and $7 Ladies' Novelty Character or Emoji Slippers (special buy).
Home and Outdoor Favorites including $9.76 kitchen appliances (special buy), Hotel Style 1,100 Thread Count Sheet Set for $25 (special buy), Hotel Style Down Alternative Comforter for $20 (special buy) and Pioneer Woman 27-piece Porcelain Enamel Nonstick Cookware Set for $89 (special buy). Walmart will also offer a Blackstone 2-Burner Propane Griddle or Expert Grill 4-Burner Propane Grill, available for $99 each (special buy).
A 14-foot Trampoline Combo (includes mini ball and hoop) for $159 (special buy).
Black Friday Deals Available Now on the Walmart Mobile App
New for this year, Walmart is offering Walmart app users select Black Friday deals starting today. These items will be ordered through the app and shipped to home. Specific offers include:
Hitachi 65-inch 4K Ultra HDTV for $599 ($400 savings)
Xbox One S 500GB Minecraft Console with Bonus Controller for $279 ($20 savings)
Acer 15.6-inch Core i5 Laptop for $299 ($150 savings)
Cricut Explore One Special Edition Bluetooth Bundle for $169 (special buy)
1 Carat T.W. Diamond Sterling Silver Pendant and Earrings for $139 ($361 savings)
RCA 11.5-inch 32GB Quad-Core 2 in 1 Tablet with Keyboard for $98 (special buy)
Bounce Pro 7-Foot Trampoline for $79 (special buy)
Lifetime 44-inch Portable Basketball Hoop for $69 (special buy)
Shopping Made Easy
Walmart is ensuring an easy shopping experience on Thanksgiving night. The retailer is also bringing back wristbands and interactive store maps.
Walmart will once again offer wristbands for select in-demand items including the Phillips 55-inch Smart 4K TV, the HP 15.6-inch Touch Laptop and the DJI Drone Phantom Standard 3 so customers know when those items are no longer available. Some stores may begin handing out wristbands prior to when the event begins. Customers who receive a wristband can then shop the store and will need to return within two hours after the event start time to receive their item.
Customers looking to take advantage of Walmart's annual wireless phone event can make appointments while at the store on Thursday night beginning at 6:00 p.m. Walmart's wireless offer includes a $250 Walmart gift card and $0 down when qualified customers purchase a Samsung or Apple phone and sign up for an installment plan with AT&T Next or Verizon Device Payment. Phone activations will begin at 9:00 p.m. on Nov. 24.
The retailer is also bringing back its popular store maps which were accessed by millions of customers last year. These maps will highlight the locations of hot products like televisions, tablets, drones, toys, small appliances and kids clothing. Maps can be viewed on Walmart.com and on the app starting Nov. 17. Printed copies of the maps will also be available in stores.
Our People Make the Difference
As Walmart has done for nearly 30 years, the retailer will be open on Thanksgiving Day. Walmart associates serving customers on Thanksgiving Day this year will receive free dinner during their shifts and a 25 percent discount*** on an entire basket of goods this holiday season.
Commitment to Season-Long Savings
Black Friday is just one day when Walmart is delivering for customers. Following the event, Walmart will kick off a week of savings on Walmart.com which supports the retailer's broader effort to provide low prices throughout the entire season.
For more information, please visit www.holidaybetter.com.
About Walmart
Walmart Stores, Inc. (NYSE: WMT) helps people around the world save money and live better – anytime and anywhere – in retail stores, online, and through their mobile devices. Each week, nearly 260 million customers and members visit our 11,539 stores under 63 banners in 28 countries and e-commerce websites in 11 countries. With fiscal year 2016 revenue of $482 billion, Walmart employs more than 2.3 million associates worldwide. Walmart continues to be a leader in sustainability, corporate philanthropy and employment opportunity. Additional information about Walmart can be found by visiting http://corporate.walmart.com on Facebook at http://facebook.com/walmart and on Twitter at http://twitter.com/walmart. Online merchandise sales are available at http://www.walmart.comandhttp://www.samsclub.com.