Vivint Smart Home Partners with Citizens Bank to Offer Vivint Flex Pay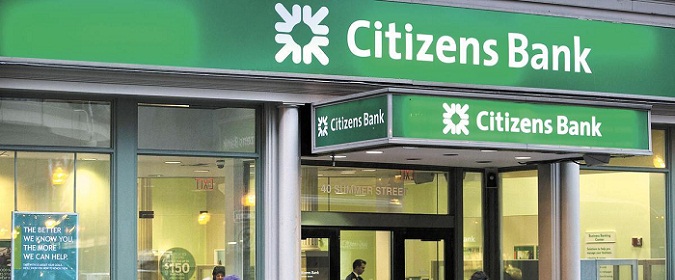 Vivint Smart Home, a leading smart home services provider in North America, and Citizens Bank today announced an innovative payment plan that will significantly change the way consumers purchase smart home products and services. With Vivint Flex Pay™, customers will pay separately for products and services when creating a customized smart home, with qualifying customers able to access zero-percent (0% APR) interest financing through Citizens Bank.
"By separating the purchase of products and services, we're introducing a model similar to the one used in the cell phone industry to provide greater flexibility for consumers as their needs evolve," said Alex Dunn, president at Vivint Smart Home. "This new payment plan will make it easier for Vivint customers to continue to add the latest innovations to their smart homes."
When building their system, customers can choose from a variety of smart home and security products, including smart door locks, thermostats, indoor and outdoor cameras, doorbell camera, voice control through Amazon Echo, and a variety of smart sensors. A separate service agreement provides customers complete control from anywhere via the Vivint Smart Home app, in-home service, 24/7 customer support, award-winning monitoring and an equipment warranty.
"We are excited to partner with Vivint to bring this unique payment option to consumers," said MK Fiorille, head of unsecured lending, Citizens Bank. "This partnership marks the next chapter of Citizens' strategy to create innovative financing solutions that offer customers simplicity, flexibility, and help them manage their finances."
Vivint Flex Pay will provide customers with two options for purchasing a customized Vivint smart home system:
Zero-percent interest financing – Qualifying customers can purchase a customized smart home package, including installation, with a zero-percent (0% APR) interest installment loan from Citizens Bank, one of the nation's largest retail banks, and a preferred financing partner for several Fortune 500 companies. Along with the loan, customers enter into a service agreement with simple pricing of $39.99 per month for smart security or $49.99 per month for smart home. After paying off their zero-percent (0% APR) interest loan, customers pay only their monthly service agreement.
No contract option – Customers can pay for a customized smart home package up front and sign up for a monthly service subscription for $39.99 for smart security or $49.99 for smart home.
Vivint Smart Home plans to roll out Vivint Flex Pay to customers during the first quarter of 2017.
In addition to partnering with Vivint Smart Home on this innovative financing plan, Citizens Bank is one of the leading lenders to companies in the security service and smart home industry with a dedicated team of Security Finance Group bankers.
About Vivint Smart Home
Vivint Smart Home is a leading provider of smart home products and services in North America. Vivint delivers its integrated smart home products and services with in-home consultation, professional installation and support delivered by its Smart Home Pros, as well as 24/7 customer care and monitoring. Dedicated to redefining the home experience with intelligent products and services, Vivint serves more than one million customers throughout the U.S. and Canada. For more information, visit www.vivint.com.
About Citizens Financial Group, Inc.
Citizens Financial Group, Inc. is one of the nation's oldest and largest financial institutions, with $147.0 billion in assets as of September 30, 2016. Headquartered in Providence, Rhode Island, Citizens offers a broad range of retail and commercial banking products and services to individuals, small businesses, middle-market companies, large corporations and institutions. In Consumer Banking, Citizens helps its retail customers "bank better" with mobile and online banking, a 24/7 customer contact center and the convenience of approximately 3,200 ATMs and approximately 1,200 Citizens Bank branches in 11 states in the New England, Mid-Atlantic and Midwest regions.