Visa Brings Simple, Secure Payments to Garmin® vívoactive® 3 Smartwatch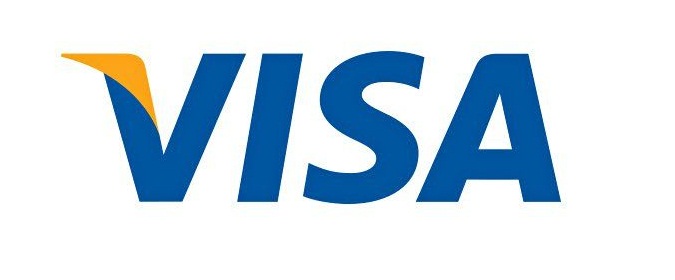 Visa announced it is enabling payments on the new Garmin vívoactive 3 smartwatch, allowing consumers with active lifestyles to pay with the flick of their wrist instead of stashing their cards or cash in their socks while exercising. A recent review of consumers' workout woes, the "Visa Sweaty Money Survey," found that for those who do decide to bring forms of payments along with them on workouts, 57 percent admitted to placing it in an unconventional place, like a sock or even their undergarments.
This Smart News Release features multimedia.
Visa surveys attitudes on commerce-related workout woes.
"The idea of wearing your wallet on your wrist is not only desired by consumers but with Visa and Garmin it will be both convenient and secure," said Jim McCarthy, executive vice president of innovation and strategic partnerships, Visa. "Partners like Fit Pay, Inc. are helping us accelerate the growth of IoT by bringing payment-based features to market on devices like Garmin's – with greater ease and speed-to-market."
The Garmin vívoactive 3 is the first wearable from Garmin to feature Garmin Pay, an early NFC-based product to utilize the Visa Ready for Tokenization program, via TSP* program partner Fit Pay, Inc. The Visa Ready for Tokenization program gives partners access to Visa's broad network of tools and services – including the Visa Token Service – to speed up and simplify the process for embedding secure payments in connected or mobile devices.
"Garmin customers are dedicated to living an active lifestyle. The last thing they want to think about after participating in a marathon or working out is pulling out money from their sweaty workout gear to pay for a post-workout refreshment – or even worse, forgetting their money," said Dan Bartel, Garmin vice president of global sales. "Working with Visa through Fit Pay, Inc. has enabled us to provide a quick payment solution for our customers and now they can pay whenever, wherever."
Fitness fans have unique pain points when it comes to meeting their commerce needs on-the-go. In the Visa Sweaty Money Survey released today, key results found:
60 percent of those surveyed would be interested in using a wearable device to pay for something during their workout.
49 percent of respondents have wanted to make a payment before or after working out, but couldn't because they didn't have a form of payment with them.
57 percent of respondents refrain from carrying any form of payment while exercising because they're worried about losing it or have no place to put it.
Additional Information:
Eligible Visa accountholders from participating financial institutions will be able to initiate payments on the run when Garmin Pay becomes available.
For more information or to find out how you can work with a Visa Ready-qualified TSP partner, please visit https://visaready.visa.com/.
The "Visa Sweaty Money Survey" was conducted among a panel of approximately 1,000 adult users ages 18 and older within the United States by Wakefield on behalf of Visa in August 2017. For a related infographic, go to https://www.visa.com.
About Visa
Visa Inc. is a global payments technology company that connects consumers, businesses, financial institutions, and governments in more than 200 countries and territories to fast, secure and reliable electronic payments. We operate one of the world's most advanced processing networks — VisaNet — that is capable of handling more than 65,000 transaction messages a second, with fraud protection for consumers and assured payment for merchants. Visa is not a bank and does not issue cards, extend credit or set rates and fees for consumers. Visa's innovations, however, enable its financial institution customers to offer consumers more choices: pay now with debit, pay ahead with prepaid or pay later with credit products.