UOB Stands Ready to Help Singaporeans Encash their Solidarity Payment Cheques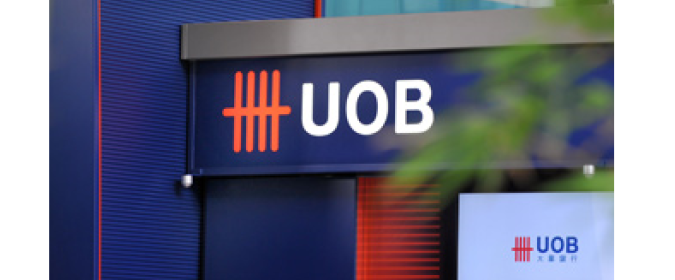 United Overseas Bank (UOB) announced it is supporting the Government's efforts by helping Singaporeans receiving their Solidarity Payment via cheque to access their cash payout quickly and conveniently. This remaining group of Singaporeans has started to receive their cheques by mail from 30 April 2020 onwards
Those who receive a cheque can choose one of three ways to access their Solidarity Payment:
deposit the cheque at their respective bank's Cheque Deposit Box;
visit one of the 16 Community Centres where there will be UOB staff and volunteers from Singapore Pools on-site to help with the encashment of Solidarity Payment cheques; or
visit one of UOB's 32 branches offering encashment services for Solidarity Payment cheques.
The Solidarity Payment encashment services will be available at designated UOB branches from Saturday, 2 May 2020 and Community Centres1 from Monday, 4 May 2020, until Saturday, 16 May 2020. UOB is the appointed bank for the Solidarity Payment cheque issuance and encashment. The Bank has been supporting the Government's Goods and Services Tax voucher scheme in cheque issuances since 2012.
Ms So Lay Hua, Head of Group Transaction Banking, Group Wholesale Banking, UOB, said, "We are fully supportive of the Government's measures to help Singaporeans tide through these difficult times and facilitating the processing of Solidarity Payment cheque payouts is one of the ways UOB is helping individuals, businesses and the community through this period. We encourage those receiving the Solidarity Payment cheque to deposit it into their bank's cheque deposit box as this is the safest and easiest way of accessing the payout and can be done as people attend to their other essential needs. To those who prefer to encash the cheque directly, we remind them to wear a mask when they leave home and to observe safe distancing when visiting a Community Centre or our branch. There will also be officers on-site to help ensure those visiting us are following precautionary measures as we all work to curb the spread of COVID-19."
To ensure the well-being of the members of the public collecting their Solidarity Payment, the Bank has stepped up our precautionary measures including:
Temperature screening for all individuals entering our branch or the Community Centre's hall.
Declining admission to anyone not wearing a face mask, with a temperature of 37.5°C and above and/or those who have travelled to destinations listed on the Ministry of Health's Public Health Travel Advisory, or is unwell with symptoms including coughing, breathlessness or a runny nose.
Requiring all individuals to complete health and travel self-declarations before entering our branch or the Community Centre's hall.
Enforcing the safe distancing floor markers in our branch and at Community Centre halls. Our officers will be there to guide you as necessary.
Increasing the frequency of cleaning within our branch and Community Centre's hall.
Ensuring that our officers wear face masks and use hand sanitisers during your visit.
We will provide priority services to the elderly and those who have disabilities or who are pregnant.
Please see https://www.uobgroup.com/web-resources/uobgroup/pdf/faq-for-solidarity-budget-chequeissuance.pdf for more information on how to encash the Solidarity Payment cheques.
 Please visit www.singaporebudget.gov.sg/budget_2020/budget-measures/solidarity-payment for more information on the Solidarity Payment.
UOB encourages customers to use its digital banking services
For other banking services, we encourage our customers to use UOB's comprehensive suite of digital services and solutions for their banking needs within the safety and comfort of their homes. For example, through our all-in-one mobile banking app, UOB Mighty, customers can pay their bills, manage their finances and apply for banking products on their smartphones. Digital services for UOB's business customers include UOB Business Internet Banking Plus, through which they can transact, manage their trade activities and apply for COVID-19 relief assistance.
Our self-service banking machines, as well as the shared automated teller machine (ATM) network with OCBC of more than 1,200 ATMs island-wide, remains fully operational and accessible for customers who need to deposit or to withdraw cash. We have also stepped up the cleaning of our machines, auto lobbies and branches.
For further assistance, customers can also contact UOB through our customer service hotline at 1800 222 2121.
1Please refer to Appendix for the list of designated Community Centres and UOB branches.
Source: UOB