American Express Canada offers increased value to Cardmembers through the Membership Rewards® program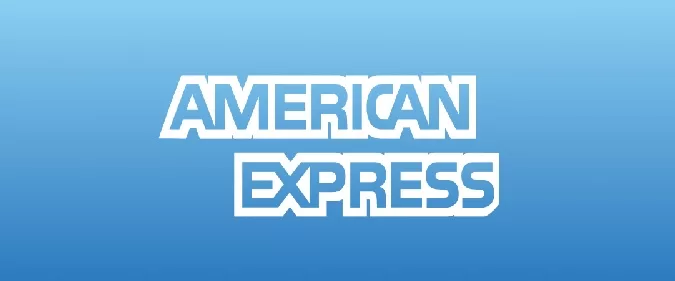 WITH TRAVEL PLANS ON HOLD AND EVERYDAY EXPENSES ADDING UP, AMERICAN EXPRESS IS OFFERING EVEN MORE MEMBERSHIP VALUE TO BETTER SERVE CARDMEMBERS DURING THE COVID-19 PANDEMIC
American Express Canada announced two enhancements to its Membership Rewards program, offering Canadian Cardmembers greater value with flexibility and convenience. These enhancements are available for a limited time to eligible Canadian Cardmembers enrolled in the Membership Rewards program and offer them enhanced redemption rates on non-travel purchases through the Use Points for Purchases program, Amazon Shop with Points and Amex Prepaid Gift Cards. Platinum Cardmembers can also access limited-time offers and earn additional rewards on their purchases.
From earning rewards on a wide range of everyday essentials, to relevant options when redeeming points, this new value focuses on helping Cardmembers get the most out of their membership in the areas that matter to them right now.
"We know our Cardmembers' lives have changed dramatically over the past few weeks, and our goal is to help them continue to get the most out of their Cards every day. One of the most valuable Card benefits is our Membership Rewards points program," said Megan McKee, Vice President & General Manager, Consumer Card Services, American Express Canada. "The program's value, choice and flexibility are some of its best features – Cardmembers can choose to redeem their points for what they want when they want, and now they can do so at an even better redemption rate."
The following enhancements to the Membership Rewards program have been made for a limited time to select Cards.
INCREASED REDEMPTION RATE:
Consumer Cardmembers with an American Express Cobalt Card, Gold Rewards Card, Choice Card or Platinum Card can now enjoy a redemption rate of 1,000 Membership Reward points for $10 value towards non-travel purchases through the Use Points for Purchases program, Amazon Shop with Points, and Amex Prepaid Gift Cards until September 30, 2020.
DOUBLE REWARDS OFFER:
Platinum Cardmembers can also earn double the Membership Rewards points on all purchases charged to their Card plus a double redemption value until July 20, 2020.
That means they can redeem 1,000 Membership Rewards points for $20 through the Use Points for Purchases program – a redemption option that allows Cardmembers to redeem points for a statement credit against eligible purchases charged to the card.
Offer details will be communicated to Cardmembers in select channels. More details will be shared in the coming weeks on added value offerings for other American Express Cardmembers as well.
The above enhancements are just some of the many ways American Express is assisting Cardmembers during this time. Additional support includes raising contactless payment limits at participating American Express contactless merchants and providing short term financial assistance to those who are in need of payment flexibility. For more information on how American Express is further backing its Cardmembers, Merchants and the Community during the Covid-19 pandemic, please visit https://amex.co/2Rya7hh
Membership Rewards Program Terms and Conditions apply. Offers vary by Card and are available during the specified offer periods. Canadian Consumer American Express Cards enrolled in the Membership Rewards Program are eligible. Other conditions apply.
ABOUT AMERICAN EXPRESS IN CANADA
American Express is a global services company, providing customers with access to products, insights and experiences that enrich lives and build business success. American Express was established in Canada in 1853 and offers a variety of consumer and business products. Learn more at americanexpress.ca and connect with us on Facebook, Twitter, YouTube and Instagram.
Source: American Express