American Express® Business Loans Offer Affordable Access to Capital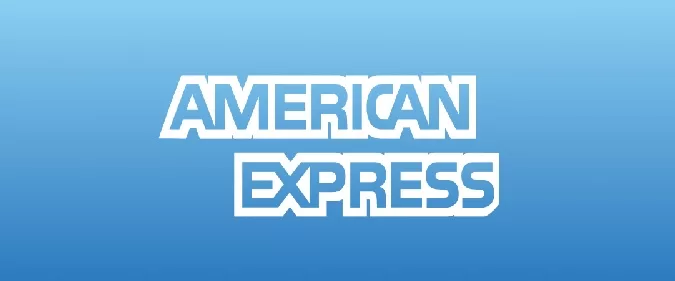 NEW YORK, – Business Loans Provide Small Dollar Loan Amounts at Competitive Rates – Addressing a Key Financing Need for Small Businesses
American Express has announced a new addition to its suite of business financing products, which are designed to help businesses with access to working capital and short-term financing: Business Loans. Business Loans offer small businesses quick access to unsecured loans up to $50,000, to grow their business or to consolidate debt1. Businesses can apply for the loans through a simple online process and receive a decision in as little as 60 seconds.
"Our research shows that nearly three-quarters (74%) of small businesses have a positive view of the economy, and more than half (57%) have plans to make capital investments2," said Gina Taylor Cotter, General Manager and Senior Vice President, Global Commercial Financing for American Express. "Small businesses need access to capital with an easy application process and at competitive rates. We designed Business Loans to help address this need for smaller, general purpose loans that can help businesses make critical equipment purchases or renovations to keep up with growing demand, or consolidate business debt to help with cash flow."
Business Loans provide versatile funding that small businesses can use to pay for purchases, pursue growth opportunities, consolidate debt and even lower their monthly payments3. Select American Express OPEN® Card Members receive an invitation to apply that includes a loan amount and rate (which can be as low as 6.98% APR4), personalized for their business. They choose to pay back their loan over one, two, or three years. Funds are disbursed typically within 3 to 5 business days upon approval and come with the safety, security and customer service of American Express.
American Express OPEN Card Members can apply for a Business Loan in three easy steps:
Log in to their American Express online account to see their pre-approved loan amount and APR, then apply for their loan at their pre-approved rate.
To apply, customers indicate how much they want to borrow and choose one of three repayment periods that best meets their needs, then see what their monthly payment could be.
If approved, the customer reviews the terms of their loan, and if they accept, their funds are distributed.
Additional Business Financing Solutions from American Express
Merchant Financing, launched in 2011, is available to qualified American Express Card-accepting merchants5. Loans are offered in six-month, one- and two-year terms and are designed to fund large projects such as expanding to new locations or major building renovations. Loans range from $5,000 to $2 million and offer flat, fixed fees6. Merchants can repay automatically from their credit and debit card receivables or business bank account, making it easy and hassle-free. Terms apply. More information can be found here.
Working Capital Terms offers short term financing to pay vendor invoices designed to help small businesses manage cash flow. First launched in 2016, this invitation-only product provides low cost, commercial financing to American Express OPEN Card Members with direct payment to vendors. Terms are offered at 30, 60, and 90 days with loan amounts ranging from $1,000 to $750,000 and flat fees7. Terms apply. More information can be found here.
Business Loans are the latest addition to this suite of products, and were made available to pre-approved American Express OPEN Card Members earlier this year.
About American Express OPEN
American Express OPEN offers the money, tools and know-how to help you get business done. Through innovative products and services, we help businesses with short-term financing, business management tools, cross border payments, global currency solutions and travel. Learn more about American Express OPEN at www.OPEN.com.
About American Express
American Express is a global services company, providing customers with access to products, insights and experiences that enrich lives and build business success.