Untappd For Business: How to Use Untappd to Boost Sales at Your Bar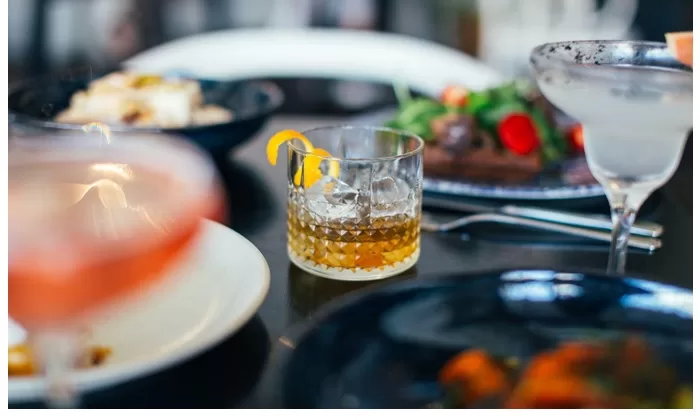 Technology has opened a lot of opportunities through which businesses can boost their performance and increase profits.
Among the industries benefiting is the hospitality industry, especially bar businesses. Bars are now exploiting new innovative solutions to boost sales and attract more customers to their premises.
One of the modern solutions being implemented in bars is digital menus. A digital menu can be defined as a digitized bar menu that is made available to customers through QR codes. The customers can access the menu by scanning the QR codes using their smartphones.
One of the major benefits of implementing a digital menu system is having a central management system for your drinks.
It ensures that you have control over your bar management, provides insights into drink consumption, increases sales, and ensures that you control what to and when to sell.
Untappd is the leading creator of digital beer menus. In this article, we are going to discuss how you can use Untappd to boost sales at your bar.
Menu Management
The usage of Untappd digital beer menu gives you the ability to update and edit menus in real-time. It can get frustrating on the customer's end when they order a beer but then they are forced to change their order because that particular beer has run out of stock.
Untappd makes it easy to make menu updates for bar owners. You do not have to hire any person to do it for you. In addition, all the updates and edits are reflected on your menus immediately.
Within a matter of seconds, you can remove any beers that might have run out of stock and add any new beers you might have added to your bar.
With this, you will be able to keep your customers happy, reduce stress on management, and run your services smoothly, something that contributes a lot to boost your sales.
Increasing Beer Sales
You can use Untappd to create digital beer menus to increase sales in your bar. Even though you can see this immediately after using the digital menus, its full impact can be seen after a few months of using the digital menus.
With an Untappd digital beer menu, your customers will easily find all your drinks, including any new additions to your bar. The menus allow you to add notes, photos, and more details to your beers to ensure that the customers understand everything about your beers.
With such information, the customers are likely going to change their routine and order a drink that they have not tried before. This can mean that they are ordering more expensive drinks than what they usually take.
This way, you will not only sell more beers but also expensive ones, boosting your beer sales.
Improving Customer Experience
When customers visit a bar for a drink, they are not just going out to have a drink and leave it at that. Most of them are looking for exciting and new experiences that give them value for their time and money.
One way of ensuring that your customers have a unique experience in your bar is by implementing a digital beer menu. To start with, they (customers) will not spend time going through a manual or paper menu looking for a drink.
The menus are easy to use, have notes accompanying every drink, and allow bar owners to add digital marketing which is valuable for the growth of any business. Improving the experience of your customers makes it possible for the customers to spend more in your bar, boosting your sales.
Providing Customer Insights and Analytics
Using Untappd to create your bar menus allows you to generate insights on the performance of different beers and track the behavior of your customers. With this information, you can customize your menus to reflect what your customers want and boost your sales.
For instance, you can record every beer on the menu that a customer clicks on or even orders. This will provide you with insights into the beers that your customers want.
For instance, you might notice that beer A has more clicks and orders than beer B. With this, you can work on a discount for beer B to boost its sales and add a tempting offer on beer A to grow its sales even more.
This way, you will ensure that the demand for beer A keeps on growing while at the same time encouraging your customers to try beer B.
In conclusion, bar owners should embrace technology for them to remain relevant and boost their sales. With digital beer menus, they will be able to improve the experience of their customers and encourage them to spend more in their (bar owners) bars.