United Airlines, TSA to Modernize Airport Screening Experience for Customers at Hub Cities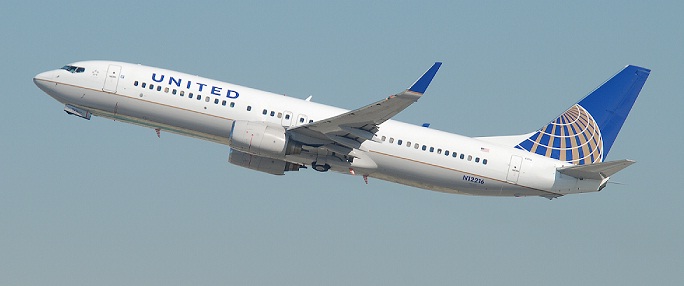 United Airlines and the Transportation Security Administration (TSA) announced plans to further modernize the airport security experience at several of the airline's largest hubs, marking the latest phase of an ongoing, collaborative strategy between United and the TSA to increase efficiency at security checkpoints and provide greater convenience for customers when applying for expedited screening.
As part of a joint initiative to improve the overall screening experience for customers, United, in collaboration with the TSA, will install state-of-the-art, automated security lanes, add permanent TSA Precheck® enrollment centers at convenient locations and redesign security checkpoints at several of the airline's most-frequented hub airports.
"We are working every day with the TSA to develop and launch innovative ways to improve the airport experience for our customers," said Greg Hart, United's executive vice president and chief operations officer. "These improvements demonstrate United's commitment to use the latest technology to ensure our customers have a reliable and enjoyable experience every step of their journey."
Automated Screening Lanes
United will debut the automated lanes at Newark Liberty International Airport, the airline's premier Trans-Atlantic gateway, this fall. When United, in collaboration with the TSA, completes the installation, the entire centralized security checkpoint at Terminal C in Newark Liberty will feature 17 automated lanes. The airline plans to install additional automated lanes at its hubs in Chicago and Los Angeles later this year.
The new lanes enable up to five customers to fill their individual bins simultaneously and move through the screening process quicker, even if TSA agents need to perform additional screening on a customer further up the queue. The lanes also utilize a parallel conveyor system that automatically returns empty bins to the front of the queue.
Redesigned and Modernized Security Checkpoints
In addition to installing automated security lanes, United is building and redesigning checkpoints at several hubs throughout the airline's network that will dramatically improve the customer experience. Key initiatives include:
Installing audio and visual enhancements utilizing cutting-edge technology in the security queuing area to provide customers with more information.
Consolidating four checkpoints into one new, centralized checkpoint at Newark Liberty.
Redesigning security checkpoints at Chicago O'Hare.
Constructing a new, state-of-the-art customer check-in area and a consolidated security screening checkpoint in Terminal 7 at

Los Angeles

International Airport.
TSA Precheck Enrollment Centers
United and the TSA recently announced the opening of a temporary TSA Precheck enrollment center at United's signature space at Penn Station in New York City and will install a temporary enrollment center in the lobby of the Willis Tower in downtown Chicago  in August. These off-airport sites will provide the airline's customers with the ability to complete the entire TSA Precheck enrollment process without needing to visit an airport location.
Later this summer, United and the TSA also plan to open permanent enrollment centers at the airline's hub airports inChicago, Newark, Houston, Los Angeles and San Francisco, offering more customers greater convenience when applying for TSA Precheck status. United and the TSA currently have permanent TSA Precheck enrollment centers at the airline's hubs in Denver and Washington-Dulles.
Additionally, United is enabling members of its award-winning MileagePlus loyalty program to redeem miles later this summer when applying for TSA Precheck status.
About United
United Airlines and United Express operate more than 4,500 flights a day to 339 airports across five continents. In 2015, United and United Express operated more than 1.5 million flights carrying more than 140 million customers. United is proud to have the world's most comprehensive route network, including U.S. mainland hubs in Chicago,Denver, Houston, Los Angeles, New York/Newark, San Francisco and Washington, D.C. United operates more than 720 mainline aircraft, and this year, the airline anticipates taking delivery of 21 new Boeing aircraft, including 737 NGs, 787s and 777s. The airline is a founding member of Star Alliance, which provides service to 192 countries via 28 member airlines.