Unique Castle Located In The Highlands Of Boquete, Panama For Sale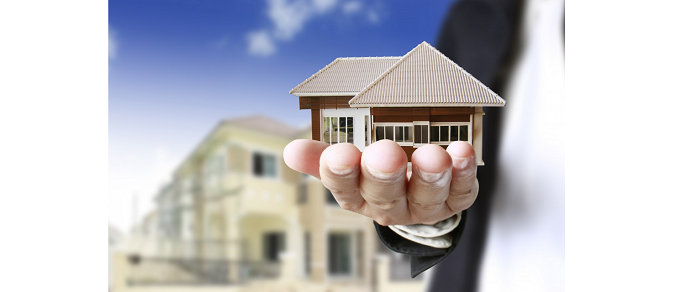 Life will be a fairytale at this unique castle property for sale in the cool, green mountain highlands of beautiful Boquete, Panama. This one-of-a-kind, three bedroom, three bathroom English replica offers the luxurious comforts of modern living, along with incredibly scenic vistas of surrounding hills and coffee farms.
Built in 2004 and offering a sprawling 7,000 square feet of living space, the home features a covered terrace with panoramic views, a guesthouse, indoor pool, weight room, and much, much more.Treat yourself royally, and make this statement property yours with the help of Inside Panama Real Estate.
Source: EPR NETWORK
Guests arriving at the property are greeted at the regal cast-iron gate with a profusion of colorful tropical plants and flowers. The castle gates open to a sprawling drive and covered parking area. A moat with colorful carp and calming water features surrounds the premises.
Entering the home, impressive double doors welcome guests into a regal grand foyer featuring beautiful wood paneled ceilings and a colorful tile mosaic above. Arched doorways in the foyer guide guests into a great room with high, vaulted ceilings, a rustic fireplace, and porcelain tile floors. This room with abundant light and energy is the perfect place to relax and rejuvenate.
Adjacent to the great room, an archway and bar open into a spacious, modern kitchen. Complete with beautiful wood cabinets, stainless steel appliances, and extensive counter space, the kitchen is perfect for day-to-day living or preparations for entertaining friends and guests. The stunning mountain views from the kitchen sink window will make doing dishes a pleasure and not a chore. The castle also features three regal, well-lit bedrooms and expansive modern bathrooms.
For unparalleled, private views of Boquete coffee farms, cloud forests, and lush mountain beauty, enjoy relaxing on the private, covered terrace. With easy access to the kitchen and great room, the terrace is also perfect for entertaining friends and guests. Look forward to spending many hours here resting, relaxing, and soaking up the endless perfect tropical vistas and sunsets.
This modern castle is also complete with an indoor pool, Jacuzzi, and fully-equipped gymnasium, located in the lower level. Enjoy relaxing or exercising in the 15′ x 40′ indoor pool, or warm up in the solar heated Jacuzzi. Make health a priority and workout in the spacious, well-lit gymnasium with wood floors and mirror-lined walls.
Need space to entertain? Wander outside and find the expansive outdoor "play" area and a darling, detached guesthouse for your friends and out-of-town guests. Enjoy a peaceful walk around the property, or pick flowers to display throughout this stunning home. Truly a fairytale package, this unique Boquete property listed at $1,750,000 is sure to meet your every need and want.
To view this listing, visit: http://www.insidepanamarealestate.com/all-listings-in-panama/panama-property-for-sale/unique-castle-located-in-highlands-of-boquete-for-sale.htm
About Boquete: Just a short flight from Panama City near the border of Costa Rica rests the green mountain town of Boquete . Described by locals as having perfect, June-like weather all year long, Boquete offers lush mountain vistas and clean air, lightly scented by a profusion of tropical plants and flowers. The town, formally established in 1911 when coffee gained hold as a cash crop, is now a popular place for tourists to visit and retirees to call home. There is plenty to do in Boquete: hike, bike, or drive through several scenic loops for a picturesque view of the mountain region, soak in hot springs , birdwatch, or enjoy the annual Flowers and Coffee festival held in the town each January. English is widely spoken, and with many excellent restaurants and local guides, enjoy the conveniences of modern living and the charm and beauty of Panama in Boquete.
About Inside Panama Real Estate: Inside Panama Real Estate was founded in 2009 to provide high quality real estate services throughout Panama. With over 30 combined years of experience in the industry, our staff of English, Spanish, and French speakers oversees every detail of the real estate transaction to ensure it is a smooth and enjoyable experience. Whether you are buying or selling a home, or just beginning the process of learning about living in the beautiful country of Panama, Inside Panama Real Estate is a great partner and resource. IPRE specializes in assessing the needs and desires of each of our customers, providing helpful information about the region, finding the perfect property, and even helping customers relocate and gain residency. IPRE also offers exceptional online and social media marketing, brochure, and VIP tours for sellers. For your #1 source for living in Panama, look no further than Inside Panama Real Estate.
For more information about the duplex and other in progress projects, visit http://www.insidepanamarealestate.com or contact Mike at +507-6756-5850
###
Contact:
Inside Panama Real Estate
Mike Vuytowvecz
The Village Mall
Coronado, #43
+507-6756-5850