Toyota of Naperville examines 2013 models against competition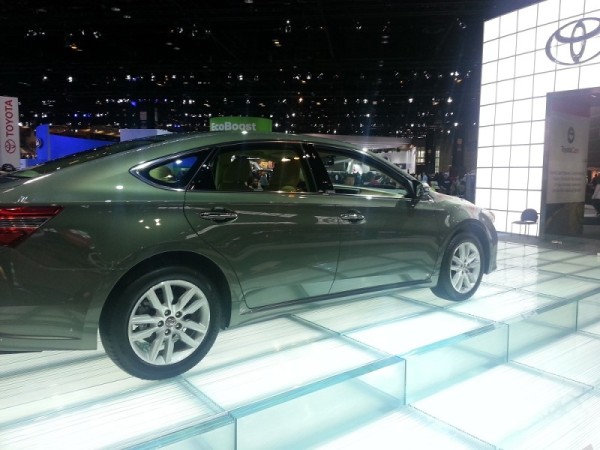 Certified Used Cars offer extra value
NAPERVILLE, Ill., Aug. 29, 2013 /PRNewswire-iReach/ — Toyota of Naperville has been on the forefront of internet technology that is specifically geared for helping their customers find the perfect vehicle to meet all of their needs. Their online department has gone out of their way to build a set of tools as well as compile hour's worth of the internet research into a series of manageable pieces. The tools like online credit and fuel-economy calculators give customers and idea of the value they will be getting with the vehicle they will be taking home from Toyota of Naperville. Customers of Toyota of Naperville will have large inventories of new and used Toyota cars, trucks and SUVs to choose from as well as a deep line up Toyota Certified Used Vehicles.
One of the most valuable tools at the disposal of customers of Toyota of Naperville is their ability to compare the dealership's most popular models with that through a series of easy to read and understand Toyota comparison pages. Extra care is taken when these pages are written to keep the confusing automotive jargon to a bare minimum. Their talented staff of researchers also take the time to define the sometimes hard to understand alphabet soup of acronyms and abbreviations. The comparison pages produced by Toyota of Naperville profile some of the most popular vehicles they have to offer like the Toyota Avalon and Toyota RAV4 against their chief rivals.
Because of the high quality of Toyota's lineup of vehicles, many of them go on to serve multiple owners for many happy years. There is also a top-tier selections of Toyota used cars that carry a series of benefits along with them no other manufacturer's certified used vehicles can match. Toyota Certified Used Vehicles are the very best used cars for sale near Naperville, IL. To be a Toyota Certified Used Vehicle, a car, truck or SUV must pass a basic set of criteria such as age and mileage restrictions before going on to one of the most rigorous inspection processes in the automotive world. If any substandard part or component can't be refurbished or replaced, the whole car will not become a Toyota Certified Used Car. Right now there is a special on Toyota Certified Used Cars, with 1.9 percent APR on eligible Camry, RAV4, Corolla and Prius models.
The entire Toyota of Naperville inventory can be viewed online at www.toyotaofnaperville.com. Their showroom is located at 1488 West Ogden Avenue, Naperville, IL 60540. Anyone interested in the availability of any model in Toyota of Naperville inventory or about the limited time offer on the selected Toyota Certified Used Vehicle models should call (855) 475-0344.
Media Contact: Tom Gregg, Toyota of Naperville, (855) 475-0344, tgregg@napervilletoyota.com
News distributed by PR Newswire iReach: https://ireach.prnewswire.com
SOURCE Toyota of Naperville
RELATED LINKS
http://www.toyotaofnaperville.com
http://www.prnewswire.com/news-releases/toyota-of-naperville-examines-2013-models-against-competition-221706581.html