TOP LUXURY BRANDS FOR MEN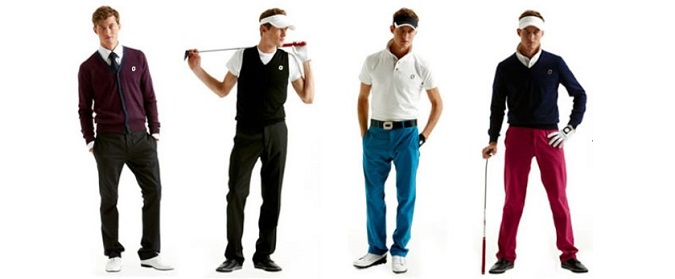 When it comes to fashion and brands, women and not the only ones in the race, there are equal number of fashion and brand conscious men all around the world. Some brave men have also admitted to have an obsession for fashion and shopping the way women do. Like the women look for glitz and glam in their fashion brands, men look for brands that can represent their masculinity and the list goes beyond footwear, apparel or cosmetics.
As a tribute to the men's love fashion and brands, here is a list of top luxury brands that are a favourite among men: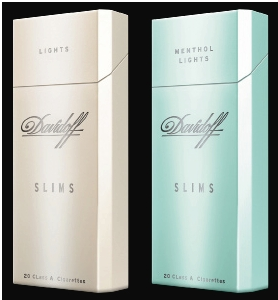 Davidoff – Founded by Zino Davidoff's father Henri Davidoff in 1912, this is a Swiss luxury tobacco brand. After Zino took over the family business, he took it to a different level of success during and after the World War II. Currently the Davidoff cigarette is trademark is owned by the Imperial Tobacco. Davidoff has gone beyond tobacco products and has included pipes and humidors under its brand.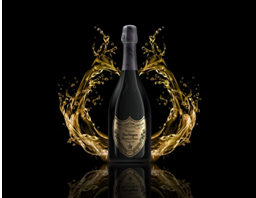 Hennessy – Founded by Richard Hennessy, an Irish officer serving in the army of Louis XV in 1765, Hennessy is the world's largest cognac brand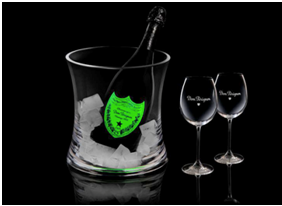 and sells about 50 million bottles per year. The brand has become more popular with the younger generation in the recent years after some popular hip-hop artists such as Eminem, Snoop Dogg, Drake and others mentioned the brand in their songs. Hennessy issued special edition bottles that were designed by famous graffiti artists in order to mark its popularity among the urban youth.
Dom Perignon – Dom Perignon is a luxury brand of vintage champagne that is produced by the champagne house Moët & Chandon. It is named after the Benedictine monk Dom Pérignon who pioneered the art of wine making. Since then the Dom Perignon has become the chosen brand for celebrations among the royals such as Shah of Iran who ordered several bottles of first vintage Dom Perignon Rose for the 2500 year celebration of the Persian Empire. A bottle from that order was auctioned in 2008 for €24758. The Dom Perignon was also the chosen brand for the wedding celebrations of Princess Diana and Prince Charles.

Paul Smith –

Paul Smith is a luxury fashion brand from Nottingham that is named after its founder. In 2000, Sir Paul Smith was knighted by Queen Elizabeth II for his iconic contribution in the menswear for over three decades. This highly respected brand in the fashion industry designs collection for both men and women and can be identified by the multi-stripe signature on each item.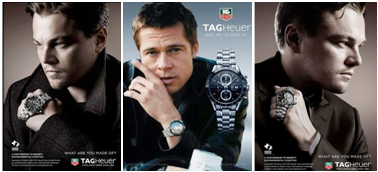 TAG Heuer – TAG Heuer is a combination of Techniques d'Avant Garde and the surname of its founder Edouard Heuer – a famous luxury brand that was founded in 1860. This brand designs and manufactures some of the world's most famous chronographs, luxury watches and fashion accessories. The brand is mostly associated with sports and includes Monaco and Formula One inits line. It has also been a common name in the fashion industry and has been endorsed by celebrities such as Cameron Diaz, Tiger Woods, Brad Pitt, Leonardo DiCaprio and many others.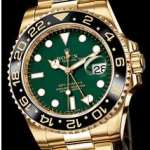 Rolex – This is a luxury watch brand that was founded by Alfred Davis and Hans Wildorf in 1905. This brand has had some of the most legenadry innovations in manufacturing watches such as first waterproof watch, first watch to display tow time zones and the first to automatically change the date and day on the dial. Along with the significant milestones and innovations, the watch brand has also been the official time keeper at the Wimbledon, Australian Open for tennis, U.S. open for Golf and the Open Championship.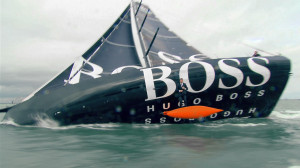 Hugo Boss – Hugo Boss AG is a German luxury fashion brand that is named after its founder. This brand is renowned for its fashion collections such as the denim casual wear, bohemian and golf style active wear; however its English tailoring styles is the cherry on the cake. The different line of products under this brand includes clothing for men and women, perfumes, luxury goods and fashion accessories.

Armani – This is an international luxury fashion label that was founded by Giorgio Armani in 1975. The brand specializes in ready to wear clothes, fashion accessories and home interiors. The brand also has different sub labels that represent different lifestyles and target markets. The Emporio Armani distributes high-end ready to wear accessories, the Armani Exchange caters to the young street chic culture, Armani Jeans provides denim clothing in diverse colors and the Armani Casa which includes luxury home furniture, linens and many more. The brand has also started its luxury hotel that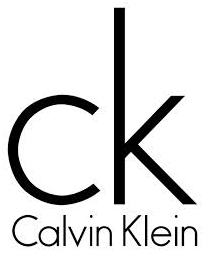 will be located in the World's tallest building at Dubai.
Calvin Klein – Calvin Klein is an American fashion brand that is named after its founder and is currently owned by the Philip Van Heusen – the largest shirt company in the world. In 1968 the brand started its first collection that included coats and dresses that were designed for the youth. It appeared on the cover of Vogue in the following year and by 1980, it became the world's most popular brand in men's underwear collection.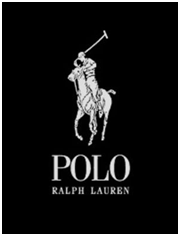 Polo Ralph Lauren – This is another American fashion brand that was founded by Ralph Lauren in 1967. The brand specialiss in high end clothing, perfumes, footwear and accessories for both men and women. The brand has a list of sub labels with collections for different lifestyles. They have the Black Label and Denim & Supply for the men, RLX and Blue Label for women and Ralph Lauren Children and Baby Ralph Lauren for kids. It also has the Ralph Lauren Home for houseware products.
Audemars Piguet – For over a century, the Swiss manufacturer Audemars Piguet has been producing luxury watches for both men and women. The company was founded in 1875 by Jules Louis Audemars and Edward August Piquet. Their most well-known watch is the Royal Oak design, first introduced in 1972. The brand is highly respected by watchmakers and collectors, and you can even Sell My Audemars Piguet watch second-hand for a considerable amount of money.