Top Four Reasons to Hire a Digital Marketing Agency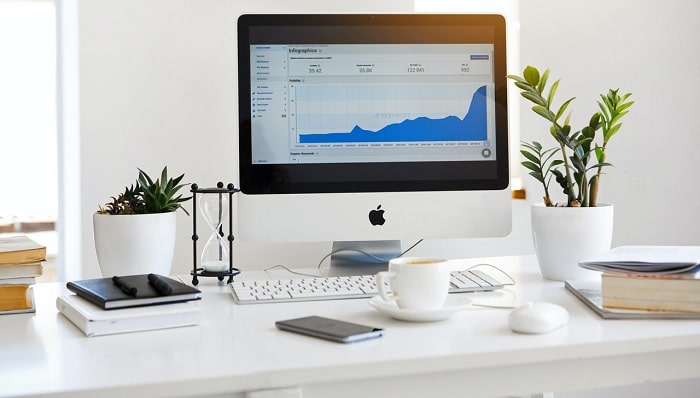 At present, marketing is all about communicating with the customers at the right place. In the age of information technology, reaching your clients online where they are investing a lot of time would be the best approach.
Marketing schemes and daily life are being predominantly intertwined with online platforms. In certain situations, knowing the main advantages of digital marketing is important. Businesses can quickly achieve improved results by integrating technology-focused techniques into advertising.
What is Digital Marketing?
Digital marketing is the all-encompassing concept that describes numerous online marketing strategies and business development. So, if the business needs the money, time, and skills for an endeavour, it can be quite difficult to undertake a comprehensive or large-scale initiative.
For that cause, partnering with a digital marketing agency makes sense. We're going to discuss some of the motivations for collaborating with one of them in this article.
Reasons to collaborating with a digital marketing agency
Here are some of the motivations for collaborating with a marketing agency;
Expertise in marketing by a whole team
One of the main advantages of recruiting a creative firm is that you benefit from a whole team of analysts, planners, authors and SEO professionals with a wealth of talents, skills and experience. This actually makes more sense than just trying or recruiting a single marketer to do it yourself.
Cut down the gross expenses
Many companies typically equate the expense of an in-house operation to the price of the client when deciding on recruiting a digital media agency. You would be shocked to find that, with time, an agency is much less expensive.
Agencies work as private contractors,  therefore you can eliminate the need for payroll taxes. You also reduce the daily costs, such as pensions, health insurance costs, and compensation, of hiring full-time workers.
Take account of more experienced leads
A marketing company will not do cold calling; rather, in order to create high-quality ideas that are unique and appropriate, they concentrate on approaching the intended audience.
You really can't recruit digital media professionals at the outset of the plan for most small companies. This is something that needs time and comprehensive attention. Plus, learning all online marketing tactics, such as SEO campaigns and social media marketing, can be time consuming for your staff.
Alternatively, when partnering with an online marketing firm, you can get access to a team of seasoned and trained experts. Any major firm pays the top buck only to recruit and keep the biggest talents. This suggests that the expense of employing such professionals may be very high.
You get Fresh ideas  
It's important to keep in mind that not all aspects can work for you in digital marketing. Some can have frustrating consequences, whereas others can be very beneficial.
A good organisation will give you fantastic ideas about what strategies will yield success for you. Some of the activities your staff has always been doing will offer a fresh insight.
They will review the campaign initiatives and generate fresh ideas based on the consumer's point of view.
Conclusion
Hiring an internet marketing firm helps you nearly instantly to get on with your promotions. You don't really need to plan or build up a team on the learning curve. Within weeks of developing a plan, it is easy to see the promotions live.