Top-3 Core Reasons To Start Accepting Crypto Payments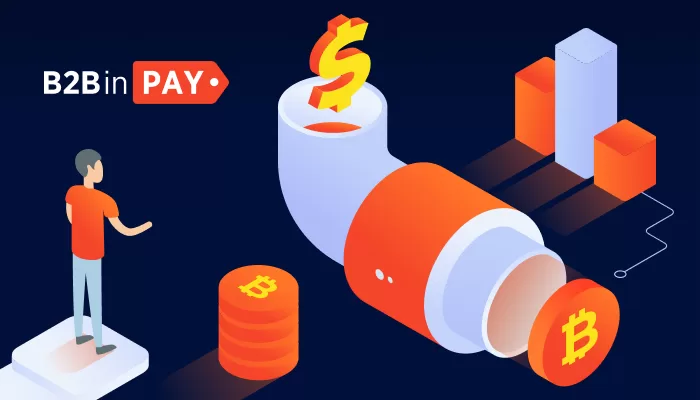 The world undergoes some crucial changes that include the development of financial and economic sectors. These spheres pave the path towards digitalization; this is why merchants need to adjust to new realities. Cryptocurrencies appeared as revolutionary payment instruments that get more power among institutional investors and global corporations. As such, digital assets are promising instruments with unlimited potential. Why should merchants accept crypto payments?
The number of crypto-accepting businesses increases steadily, and there are some reasons to explain such a phenomenon.
1. Attract new customers and overcome your competitors!
Today's world invites merchants to participate in an endless race where severe competition takes place. A merchant's task lies in inventing something new to overcome the competitors. Accepting crypto as payment drives your business to a higher level, opening new perspectives and horizons.
Crypto payments are foremost connected with new customers. The number of crypto holders grows constantly. The number of blockchain wallets reached 68 million in 2021 (150% growth since January 2020).
The statistics show the fast-growing popularity of digital assets. The overall daily trading volumes are between $130 and $150 billion (more than 100% yearly growth).
Consequently, when a company starts accepting crypto as payment instruments, all crypto hodlers become your potential customers. Despite the fast-growing amount of crypto-accepting businesses, their number is about 20 000 – that means you may overrun competitors easier.
2. Offer beneficial conditions for customers
What is the best way to conquer a customer's attention? The more beneficial conditions you offer, the more clients you get. Crypto payments minimize fees; this is why merchants are able to reduce end prices for their customers.
On the other hand, traditional payments oblige customers to have banking accounts. What about people having no access to such services? For instance, more than 30% of African, South American, and Asian countries cannot open an account in banking institutions. The traditional approach deprives them of the right to purchase goods and services online.
Crypto payments provide customers without banking accounts to purchase goods and services through special gateways. No third parties are involved in the process.
3. Obtain access to investment instruments
The vast majority of merchants get fiat currencies as payment; meanwhile, they have been melting through the years. For instance, the U.S. dollar has lost more than 10% of its value within the last 6 months. While accepting Bitcoin for payments, some gateways provide merchants with the ability to either exchange the first crypto to fiat or to hodl Bitcoin.
Crypto payment gateways are innovative solutions for your business, jumping it to a new level. Furthermore, those solutions help merchants meet all the legislative norms.
Get a safe and functional solution to accept crypto payments online
The number of crypto payment gateways is rising together with the popularity of this payment instrument. Meanwhile, you need to obtain a solution that entirely meets your demands. B2BinPay is always one step ahead of the time, offering merchants and enterprises a mix of convenience and the highest functionality. Accept Bitcoin for payment with B2BinPay, enlarge your customers' audience, and join the fast-growing trend.