Top 10 Smart Device Brands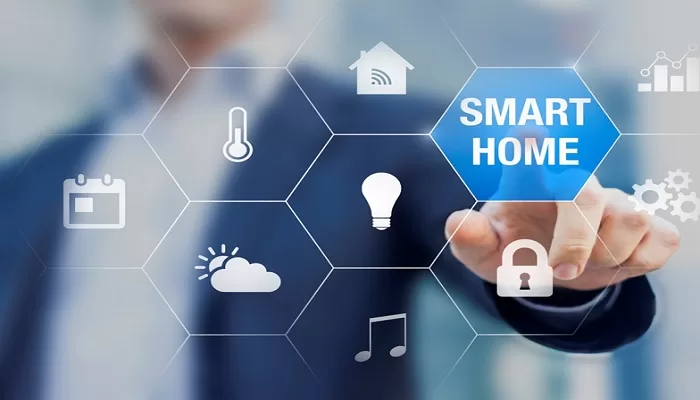 As the world is progressing, the idea of home is changing.  With the introduction of more and more smart gadgets and smart devices and the ever-growing advancement in technology, every home now has devices that enable easier living. People now use smart gadgets that can perform any task that is given to them just by speech command. A smart home can simply be described as a residence equipped with a number of devices that automate tasks normally handled by humans. But smart home devices are more than just about convenience. In the market, there are a number of brands that provide these devices.
After carefully studying statistics, we have brought to you a list of the 10 best smart home devices of 2020 having the best technology and that come from the best brands.
1. Amazon Alexa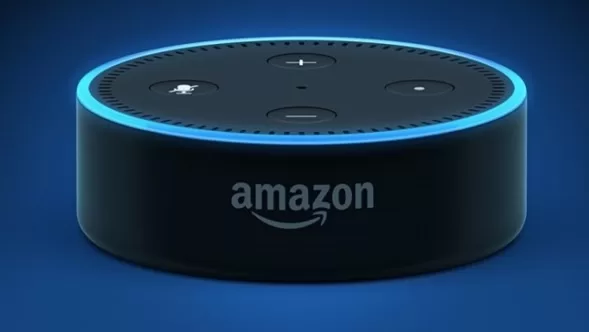 When it comes to the best smart home gadgets, Amazon Alexa always tops this list. It provides the best features and services for a techno-monitored home. It is an absolutely great product. Alexa can assist you in many ways.
Create routines to automate your smart home devices
View and edit shopping and to-do lists on the go,
Get weather and news updates,
Manage timers and alarms, and more
Connect to music services like Amazon Music. Choose a song or playlist and listen on your Alexa-enabled devices
2. Google assistant

Google is one of the most trusted smart device brands of 2019. Google Assistant supports both text or voice entry and it will follow the conversation whichever entry method you're using. Google Assistant offers voice commands, voice searching, and voice-activated device control.
Google Assistant will:
Control your devices and your smart home
Find information online
Control your music
Run timers and reminders
Make appointments and send messages
Open apps on your phone
Read your notifications to you
Real-time spoken translations
Play games
3. LG Smart TV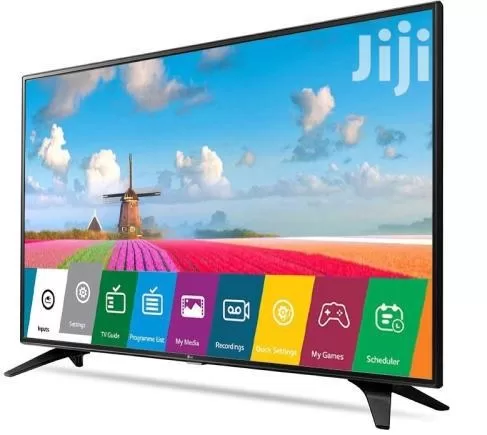 If you're planning of upgrading your Television, then LG smart TV is a must-have product. The gadget comes with a magic remote that you can use as a mouse on the TV, making navigation a breeze. The remote control is voice-enabled and it supports both Amazon Alexa and Google Assistant.
Best specs of the brand include: –
This smart TV offers an intelligent user interface.
It is very user friendly.
The TV comes with both a wall and table mount.
It offers an excellent display.
4. Arlo Q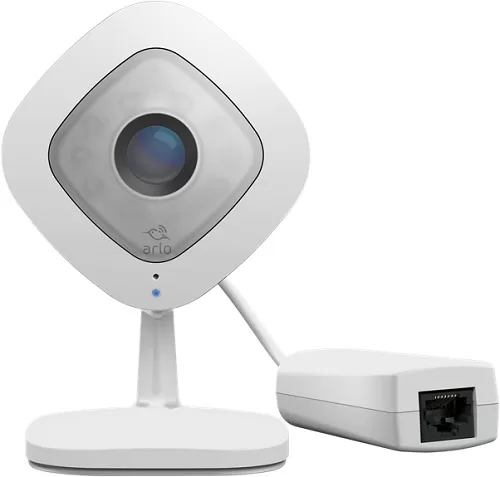 Arlo cameras are 100 Percent wire-free, completely wireless, HD smart home security cameras. Arlo is America's #1 internet-connected camera brand with smart security for home or business: flexible wired or wire-free use for where you need it.
Best smart features of Arlo Q plus:
1080p HD Quality. See everything in more brilliant detail than ever before.
2-Way Audio.
Night Vision
Arlo Basic 7-Day Cloud Recording.
Smart Alerts
Local Backup Storage
Power over Ethernet
Optional 24/7 Recording
5. Ecobee Smart Thermostat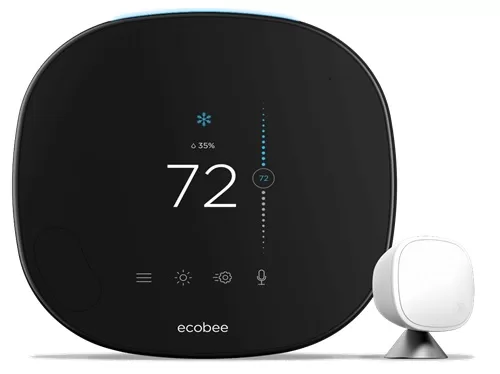 Eco bee SmartThermostat is the most feature-enriched smart thermostat of 2019. The Alexa-enabled smart thermostat learns and adapts to your schedule and includes Smart Sensor for comfort where it counts.
A glass finish rather than a plastic one
Support for 2.4GHz and 5GHz Wi-Fi, not just 2.4GHz
Digital rather than analogue microphones (this allows better Alexa integrations)
Improved speaker quality
A redesigned temperature sensor
6. TP-Link HS200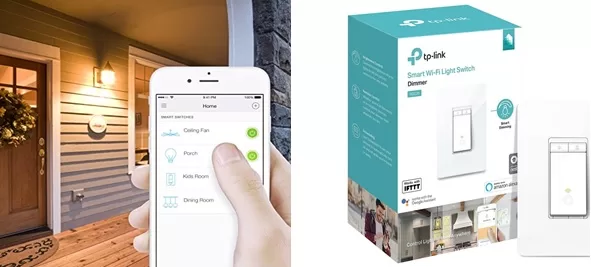 For true ease-of-use, buy smart light switches, which you can control from your phone or smart home whether or not your physical light switch is up or down. The Kasa Smart Switch easily replaces traditional 3-way switches. Control your lights or fans from anywhere, set schedules, and use voice commands with Alexa.
Easy guided install
Control from anywhere: Monitor your light status.
Voice control
Scheduling: Use timer or countdown schedules to set your smart switch to automatically turn on and off while you're home or away.
7. The Shark ION R85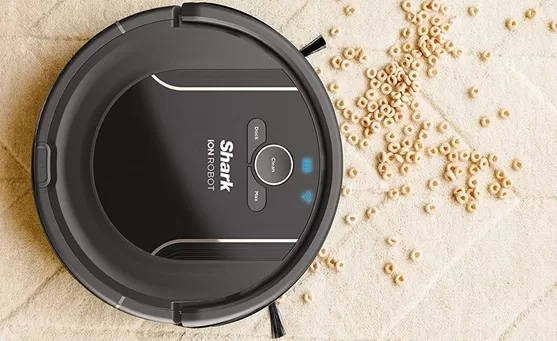 Cleanliness is the most important characteristic of a smart home.
The SHARK ION Robot Vacuum R85, the App-Controlled Robot Vacuum, is a user-friendly technological marvel and is among the best smart home devices of 2019. It enables you to clean your home without having to move even a bit of your body.
The Shark Robot Vacuum Cleaner is designed to clean your home, picking up the smallest debris and pet hair
Multi-surface cleaning technology for all types of floor surfaces (carpet, bare floor, wood, brick, cement, ceramic, tile, vinyl, laminate, rugs).
The smart sensor navigation 2.0 is a system based on obstacle avoidance to preserve your furniture.
8. Philips Hue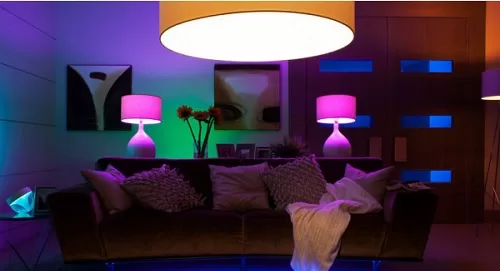 Thinking of giving your home a new look? No need of paints and showpieces. Just install the Philips hue lights to give your home a smart new look. Philips offers a huge range of smart lights to give your smart home a fine look. The Philips Hue bulbs enable you to control both intensity of light — dimming or brightening on-command — and the colour of your lights.
Light any moment anywhere – control light your way with this portable Hue light
Full control from your smart device for extended features and light recipes
Natural dynamic effects – enhance your special moment with living light
Experience millions of colours and white light with 300-lumen output
Smart battery management for maximum freedom and portability – up to 3 hours of battery life
9. Nest Hello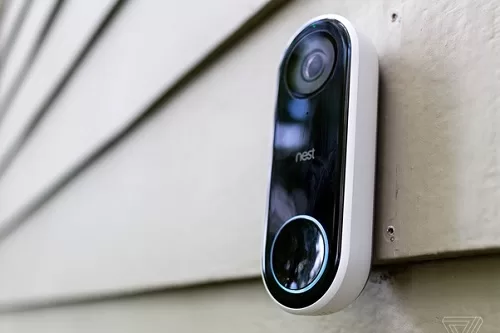 Nest Hello combines the familiar convenience of a doorbell with the trusted security and intelligence of a Nest camera. Getting this smart device installed in your smart home ensures easy Monitoring of your front door with the Hello Video Doorbell from Nest. Nest Hello lets you know who's there, so you never miss a thing.
Video Doorbell to Monitor Front Door
Dual-Band Wi-Fi Connectivity
Noise and Echo Cancellation
IPX4-Rated for Water Resistance
160° Diagonal Field of View
10. Samsung SmartThings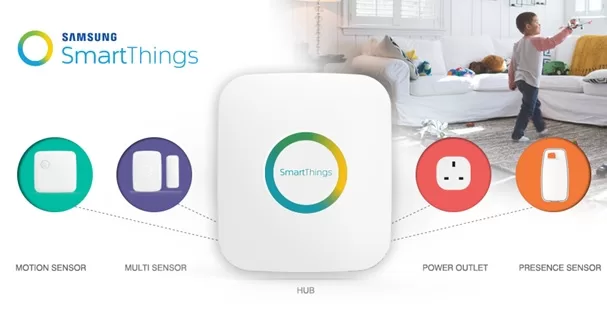 Samsung Electronics Ranks 6th in Interbrand's Best Global Brands 2019. Samsung SmartThings is one such product that adds a little more smartness to your home. It's a physical device that looks a little like a router. You can connect all your compatible smart home devices to it and control them via the SmartThings app on either Android or iOS.
It connects wirelessly to all your smart home devices and lets you monitor and control them using a single app
Wi-Fi makes installing this hub easier
Allows for more automation than other hubs
Works with Zigbee and Z-Wave devices
A single router provides coverage for a 1,500 sq. ft. area, but you can add more for larger homes.
Technology is advancing with every passing day and owning a smart home is becoming a necessity. In the past, smart homes were considered to be part of a luxurious lifestyle but today they have become an important part of our lives. A smart home ensures you save electricity and reduce your power and water bills. Gadgets and smart devices are no longer a luxury, they've become a necessity to match up to the advancing technological world.
The above mentioned best smart home devices make it to the top 10 of the list of smart home products of 2020. They play a very significant role in making your ordinary house a real smart home.