Top 10 On-Demand Professional Translation Services for 2021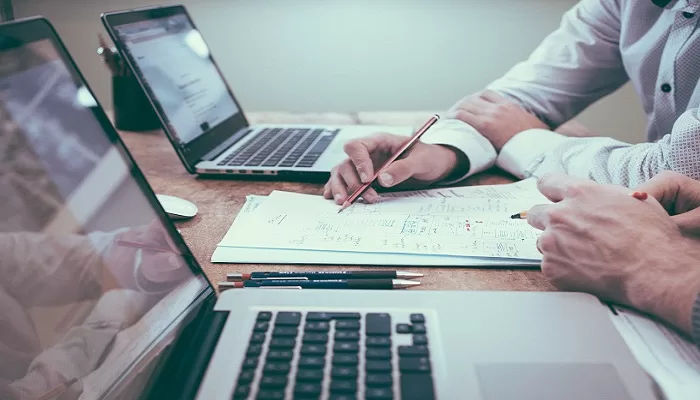 Looking for professional translation services? You don't have to look far. Today, we've compiled a list of the top 10 on-demand translation services for this year.
What do we mean by on-demand? We mean the availability of services at a fast rate, as well as the satisfaction and customer support associated with these services. The group on this list has proven time and again to provide fast and quality services to clients all over the world.
If you're looking for professional translation services for business, look to Tomedes. For tech, Appen. If your need is interpretation services, Language Line is best. For niche services like global consulting or creative services, Transperfect and Hogarth Worldwide, respectively, is on your side.
Read more about these services and what they offer, so you can compare and contrast the best professional translation services for you or your business. If you want to reach out to any and all of these services, check out the links below.
Are you ready? Let's go!
Tomedes
If you're going for the best, go for Tomedes. Tomedes, a professional translation services provider, takes the number one spot on this list because they have a 97% client satisfaction rate for 75,000+ clients.
Sometimes, with large companies, customer support falls by the wayside. Not at Tomedes. Their customer support system is superb, with a 24/7 customer support line. They also provide a 1-year guarantee for all their services, which of course guarantees accuracy and quality.
Tomedes supports on-demand services with real-time translators with a response time of 30 minutes per query. They also give on-time delivery for all professional translation services.
Taking the number one spot isn't easy. But of all the companies on this list, Tomedes provides translation and localization services with technology-driven solutions. Their machine translation post-editing service takes the cake on this list, with few of the services on the list offering comparable services when it comes to MTPE.
Tomedes' professional translation services are business-focused, which makes it the go-to for document translation services as well as the website, software, and app localization services. They also provide interpretation services for fields such as legal and medical. They provide translation services for over 120 languages and 950+ language pairs.
Tomedes has a global network of translation professionals that specialize in all types of business industries: legal, banking & finance, healthcare, gaming, tech, luxury brands, and more.
It's clear: Tomedes is the leading provider of professional translation services, beloved by the most clients.
LanguageLine Solutions
Coming at spot #2, is Language Line Solutions. They have 30,000+ clients with a 98.5% client satisfaction rate, comparable to Tomedes. They provide on-demand interpreting services.
Language Line Solutions' speciality is in providing on-demand and on-site interpretation services. They're the largest provider of interpretation services in the world. They have 14,000 interpreters who handle more than 3 million calls. Their interpreters undergo a severe testing and training process, to ensure accuracy in interpretation. Their linguists have a combined 100 years of experience.
Due to the strength of their interpretation services, they've won a Stevie People's Choice Award for Favorite New Product in 2016. They also provide translation and localization services, phone interpreting, video remote and onsite interpreting, and language proficiency testing and training.
For the limited English, deaf or hard-of-hearing clients, Language Line Solutions' interpretation services can be your go-to.
Lionbridge
At #3, Lionbridge has been consistently ranked as one of the top translation service providers in the world. In December 2018, they bought Gengo, which was also a leading language provider. With this acquisition, they're stronger than ever.
According to their website, "Our customers agree with us: in 2018, they gave us a 92% satisfaction rate and trusted us to translate more than 273 million words every month." And Gengo has a 96% satisfaction rate.
They provide on-demand services with a response time of up to 12 hours.
Lionbridge is a master at machine and computer-assisted translation, mastering AI training data and localization. These services are also paired with the power of human linguists, with 50,000 linguists in 50 countries.
But when it comes to Lionbridge, it's technology above all.
Transperfect
Founded in 1992 by students from the NYU Stern School of Business, Transperfect is one of the world's on-demand translation services, completing 300,000 projects every year. They claim to translate 7,000,000+ words translated every day, with 10,000+ clients.
It's also the largest privately held language services provider in the world, with more than 90 offices globally and 5,000 linguists. They've also won awards, such Inc's 5,000 fastest growing companies.
Aside from translation, Transperfect provides global consulting, multicultural marketing, multimedia and studio solutions, and language and cultural training.
They've recently unveiled a free on-demand translation tool for Google Chrome, which is why they're high on this list.
If you're looking for something beyond translation, Transperfect has more than what you've bargained for.
RWS
RWS Holdings specialities include intellectual property translation services, filing and search services, and technical translation and localisation. They're also experts at legal and financial translation.
RWS acquired competitor SDL in November 2020, making RWS stronger and better than ever. SDL, which stands for "Software and Document Localisation" was also a multinational language services company. The acquisition of SDL gave RWS a technological advantage, as well as making RWS the world's largest language services with revenues of nearly a billion US dollars.
RWS has a Translation On-Demand service that's AI-powered machine translation. You can even sign up for a free-trial with up to 10 documents for automatic translation.
Made for all-over business needs in language translation, RWS is an industry name to follow.
Appen
Another translation technology star on this list, Appen has been working on "world-class AI" and training data for AI since 1996. They have a large network of about 1 million part-time contractors for their projects and expertise in 325+ languages.
They collect and label images, text, speech, audio, video and data to improve AI systems and they've had 3 million images and videos collected in 2020. Appen customers use machine learning in a variety of ways, such as: automatic speech recognition, computer vision, and more.
The Appen Platform supports on-demand services as well.
Appen is a tech machine when it comes to data!
Keywords Studios
Keywords Studios is on this list because it has become one of the world's best services providers of interactive content, such as video games. It's acquired several other companies, in the process. Established in 2001, they started focusing on the video games industry in 2004. They provide localization mostly, as well as translation, functional testing, audio service, art services, and player support.
How creative is Keyword Studios' on-demand platform for booking services? It's called On-Demand Events. It's where you can participate in a conference of your choice to showcase your video game talents.
True to their name, Keywords Studios has 60+ studios in 21 countries all over the world. With a substantial list of clients including Nintendo, Warner Brothers, Tencent, and more, Keywords Studios has been king of video game localization.
Keywords Studio is key to your video game success.
Translate Plus
Translate Plus is also a leading language service provider in England, which is why it's on this list. Some of their specialities are one-hour translation, interpretation, localisation, and terminology management.
An all-around translation services provider, they've been the 67th biggest translation company globally by revenue, according to Common Sense Advisory. In 2013, Translate Plus won a gold Stevie for Company of the Year, International Business Awards.
Their one-hour translation service is their on-demand translation service that can guarantee a translation service up to–you guessed it–an hour. They can translate 100 words in 20 minutes.
If you're looking for translation and more, Translate Plus will translate for you plus everything else.
Hogarth Worldwide
For those looking for creative translation and production solutions, Hogarth Worldwide is the place to go. That's because they specialize in craft and creativity. They also provide "insight-driven content solutions." From content creation to creative production to digital production to language services, Hogarth has everything you need.
Their unique combination of language solutions and creative talent sets them apart from the competition. Some of their specialties include creative production assessment, local-market talent-sourcing, localisation and adaptation, media supply-chain management, social media content production and more. Their clients include blue-chip international companies.
Hogarth Worldwide can carry your whole production line to victory, with their end-to-end creative production.
Stepes Translation
As an on-demand app and desktop platform translation service founded in San Francisco, Stepes Translation has managed to expand the on-demand capabilities of machine translation. You can upload content on their site, and download the automatic translation on the spot.
They also provide services in chat-based translation interface, machine translation support, voice-based input, terminology management, and live speech translation and interpretation. You can book on-site interpreters, too.
If you're looking for on-demand machine translation services, step up with Stepes.