Top 10 Home Accessories Brands of The World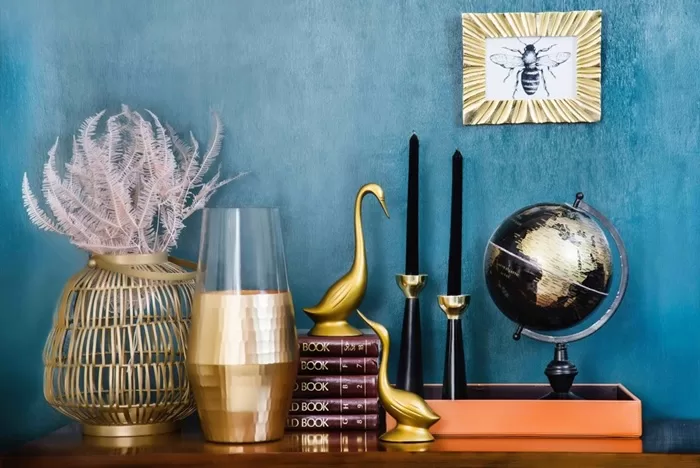 Home accessories are the items that add comfort and utility to a home. Plants, throw pillows, pictures and vases are a few examples of home accessories. Commonly there are two types of home accessories. One is functional accessories and the other is decorative accessories. Among functional accessories lamps, waste baskets, mirrors, wall clocks, and ashtrays are included. Decorative accessories include pictures, sculptures, and collections.
Actually, home accessories range from bedding to kitchenware to candles etc. These days, due to the vast variety of brands, stores, and opportunities of business a lot of different quality home accessories are present.
Finding unique beautiful items that also suit our budget can be a challenge. But sometimes, we come across an item so lovely or a brand so exclusive that we want to share it with the world. In this article, a few world brands for home accessories could be found, although the list is not exhaustive but brief. "Are you looking for btfy promo code to buy amazing home accessories for your home?"
1. MUJI
MUJI is a Japanese company for essential products for the home. Their products range from bedding, perfuming, body fit cushions, dining, bathroom items, electronics-related items, and other housekeeping accessories. MUJI offers durable products in an affordable prize.
2. Joseph Joseph
An English company, Joseph Joseph is a great source of Kitchen accessories and bathroom products. The main point of Joseph Joseph is producing functional accessories, everything is functional. Joseph Joseph offers durable functional home accessories, although the prices are sharp.
3. Danish Design Store
It is a United States brand that usually serves in Los Angeles and nearby area. Style is the motto of this company. Their main accessories include furniture, lighting, and décor. Prices are steep definitely as they offer style and art for their home.
4. Saffron + Poe
It is a California brand unique in its name for manufacturing handcrafted homewares. The main items of this brand are rugs, furniture, and textiles. Artistic items manufacturing at affordable prices is their main motto.
5. Slowdown Studio
Slowdown Studio is founded by an Australian artist in East Los Angeles. It is a modern lifestyle brand. Its collections are both functional and beautiful. The motto of this brand is to offer individuality and creativity. It is founded in 2015. The prices are steep that are paid definitely for a modern lifestyle. Their artistic goods are created for slow living.
6. Coming Soon NY
It is a New York brand for artistic gifts, furniture, and home accessories. They offer an urban modern lifestyle. However, their prices are too high. A small artistic mirror that could be 1200 dollars is an example of their steep prices. However, people who wish for an urban modern lifestyle could pay the cost of this band.
7. Zara Home
It is a company of the Spanish Inditex group. Zara home is a hub for reasonable, trendy, and ultra-stylish home accessories and furniture. Primitive-style vessels and vases, and jute rugs are their recent collections. A reasonable budget could be sufficient for a good home décor and purchasing home accessories.
8. Block Shop
It is a Los Angeles brand founded by a pair of sisters in 2013. Textile, art, and design studio are their main areas of attention. Their team consists of artists and craftspeople. Handmade textile production is their main target.  The most unique feature of this company is their investment of 5% profit in Community Health Camps.
9. H&M Home
It is a Sweden brand. The branches of this brand are present in almost all over the World like Turkey, India, Canada, Saudia etc. H&M's home accessories are not only elegant but surprisingly affordable. They offer clothing for kids, men and women. Many home décor functional accessories like mirrors and kitchen gadgets are made by H&M Home. Beautiful kid's chairs, kids room decoration items are their unique items.
10. Anthropologie Home
It is a United States chain selling for home accessories & home décor. Highly prestigious, attractive home décor items are being created by Anthropologie's home section for a long. They made furniture and decor pieces. Their manufactured items are practical but have an antiquated feel. The home accessories are made particularly for creative women who want to be amazed and thrilled.