Tips For International Businesses To Expand Into The UK Market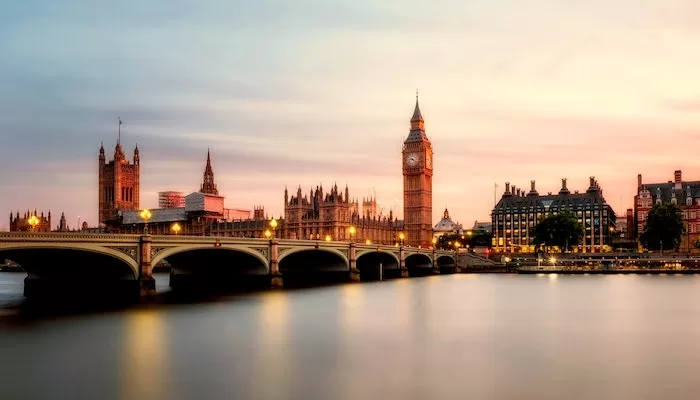 For international businesses that want to grow and expand into the UK market, it's important to consider all your options carefully. There are many ways to go about it, but not all of them will serve your best interest, nor will they be easy to implement.
Generally speaking, the British market is welcoming of international services and products. Customers are friendly and happy to try out new things. For English-speaking businesses, the UK is a target audience that is unlikely to have a culture shock when exploring new products and services. As there is less of a language barrier for many international companies, the UK is a preferred spot to expand. Despite the Brexit situation, the UK also remains strategically positioned to approach the European and EU markets. It can be the occasion for new companies to test the water before approaching the diversity of the EU market, for example. Additionally, the UK also has a huge talent pool, making it an attractive environment for businesses that want to grow their presence organically. So let's dive into the various strategies you can use to expand your business into the UK market successfully!
Partnering with a UK company
One of the first things to consider when looking at expanding into the UK market is finding a UK partner. Connecting with an already established UK company can help you enter the market more easily and will also allow you to get feedback from those who live and work in the area. Working with a partner can mean approaching a market with limited efforts and preparations. Indeed, you can benefit from your partner's existing positioning on the market, so you don't need to either research the local audience or market your brand extensively. Additionally, reaching through your partner's company avoids the hassle of creating your own business presence, which saves a lot of paperwork and costs.
Yet finding the right partner for your brand is no easy task. So, where do you look for a business partner who can support your international expansion in the UK? The UK can provide dedicated assistance through the Department for International Trade, which can introduce you to relevant companies. Additionally, it's worth attending UK trade shows and events where you can get to meet business people. Networking with the right people can help identify the best candidate for your partnership.
Starting a UK-based company
For some international businesses, the easiest way to enter the UK market is by launching a company in the country. However, there are some drawbacks to this approach that you should be aware of:
1) You will have to register for an employer's NIC number and pay National Insurance contributions.
2) You may find it more difficult to recruit staff because of different recruitment styles and employment contracts.
3) You will have to obey all laws that regulate employment practices.
4) It can take time and money before you start generating revenue.
5) Local employees may not understand your business model or culture, which can create communication barriers.
Nevertheless, building a presence in the UK market with an LTD company formation and management can be hugely rewarding once you understand the specific requirements that come with it.
Why consider starting a new and independent company in the UK?
You want to develop a unique offering for the UK or European market.
You know that your brand as it stands is not 100% suited for the UK market.
You want the opportunity to create something new using the learning from your existing business.
Opening a UK branch
International businesses have a lot of options when it comes to expanding into the UK. So, if partnering doesn't give you enough control and starting from scratch feels too daunting, opening a UK branch may be the right solution. There are some benefits to this that may not be immediately apparent.
It will help with expansion internationally and make it easier for your brand to be viewed as trustworthy and authentic by UK consumers, as they can review your presence in your home market for reference. It is important to note that the process of opening a branch in the UK is a little easier than starting a company from scratch. However, your overseas company will need to be registered in full compliance with incorporation rules, which means you can't be a sole trader.
Additionally, the process helps the obtention of a business visa, which can be instrumental in obtaining UK citizenship after a few years. If you are considering moving to the UK, launching a branch can make the immigration steps a lot easier and stress-free.
Putting your products on a UK-friendly platform (Amazon)
If you want to sell your products in the UK, Amazon is a great place to start. They already have a comprehensive range of products, and they ship to countries worldwide.
For many international businesses, the prospect of using the FBA service (Fulfillment By Amazon) can considerably reduce hassle. The service allows you to send them your products, and Amazon will ship them out and fulfill orders for you. All of this means that if you want a presence in the UK market, it's easier than ever before.
Reaching out to social media influencers
If you're looking for a way to get your brand in front of the UK market and your social media influencer network, consider reaching out to some UK influencers. Influencers are a huge impact on building brands' presence and awareness in their local market reach. You can reach out directly or find them through social media platforms like Instagram and Twitter. Influencers are injecting a wind of renewal into the traditional word-of-mouth strategies, building trust with their audience and leveraging their trust to embody brands they love and respect. Reaching out to request a partnership can be difficult because influencers prefer to seek brands that reflect their values. If they accept, you can work together using different social media platforms such as TikTok, Instagram Stories, and Facebook Live, bringing your products to a new audience group without needing to build a physical business presence in the UK.
Do you need to have your own local company to explore the UK market? Countless successful international businesses are proving every day that expanding on a new market can be smooth, easy, and rewarding, regardless of the method you've chosen.