This Way to Your Best Life: The Manifold Virtues of Le Pont Residences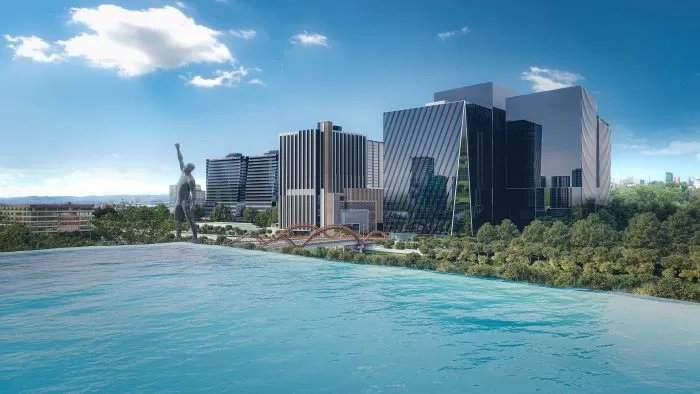 Named after the French word for "the bridge," RLC Residences' newest premium high-rise development is poised to be a dazzling addition to urban and business landscapes alike. Here are the foremost reasons investors are paying attention to this prime property.
Real estate is a superior investment. Shares fluctuate and business trends come and go, but land and properties ride the waves of change like a ship traverses the Pacific. They are exceptional wealth-building assets that befit modern professionals at the top of their game as well as those who aspire to elevated ideals by giving their best in everything they do.
But with endless options in the market, how does one find the ideal property to invest in? A passionate, hardworking future proprietor deserves one that will work as hard to preserve and grow their well-earned capital. One such as Le Pont Residences, a landmark premium residential development in Pasig City in the Philippines envisioned to bridge future residents to their best life.
Le Pont Residences is the newest upmarket property of RLC Residences, the residential arm of the real estate giant in the Philippines, Robinsons Land Corporation. Keen investors would do well to consider this inaugural development for their portfolio for numerous reasons—its formidable background as a venture of one of the country's most trusted and multi-awarded land and property developers is just the icing on the cake.
The intersection of top design and smart metropolitan living
Inspired by the RLC Residences promise to "Raise, Live, Connect," Le Pont Residences was thoughtfully designed to elevate future homeowners' lifestyles with premium living spaces that are as productive as they are exquisite.
The property is home to generous one-, two-, three-bedroom and top-floor units decked with porcelain, glass, and engineered wood, among other choice finishes. All units are appointed with a loggia or glass-railed balcony while the top-floor unit flaunts a magnificent curved staircase connecting both floors and full glass windows overlooking panoramic city views.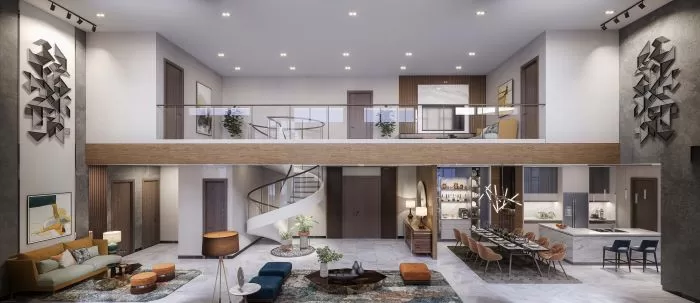 Every living space at Le Pont Residences is a masterpiece future residents will be proud to call home. Beyond sophisticated interiors and aesthetics, each unit's beauty shines through the outstanding quality of life it inspires through smart home fixtures that foster an urban living environment replete with possibilities.
Hyper-sized amenities that help you win at life
Every floor and corner of Le Pont Residences was carefully curated for the 21st century city dweller's dynamic lifestyle. Apart from well-appointed units, the property boasts a suite of hyper-sized and first-class indoor and outdoor amenities for future owners to access and enjoy as they please. These include wellness and recreational facilities like gyms, indoor and outdoor sports and activity areas, swimming pools, a game room, and private theater; a work lounge; and private function rooms.
Scattered across the podium, mid-level floors, and roof deck, these multi-level spaces offer modern sophisticates the quality of living they deserve—where all the best comforts and conveniences that empower them to lead remarkable lives are within easy reach.
Exceptional living at the heart of the action
On top of excellent design and amenities, Le Pont Residences possesses that which all of the most discerning investors seek in a prospective property: a world-class location.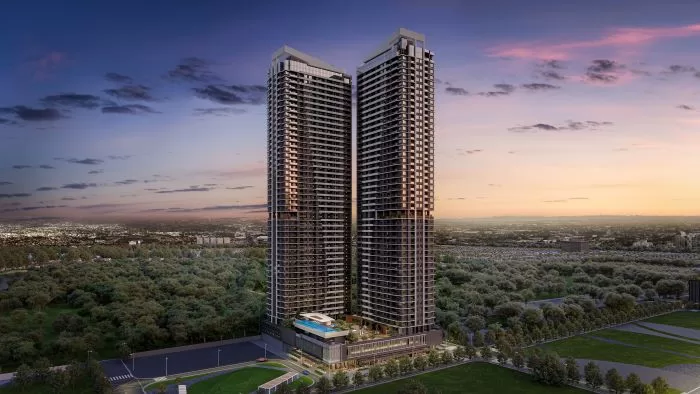 The pioneering development sits at the heart of Robinsons Land's masterfully planned township, Bridgetowne Destination Estate. Bridgetowne is primed to be the country's next big business district and lifestyle hub, featuring a medley of sustainable office buildings, green spaces, retail, and other full-scale commercial establishments, not the least of which are a soon-to-rise five-star hotel and premium lifestyle mall.
The 31-hectare mixed-use estate stands strategically between Pasig and Quezon City, and connects these two megacities through a 200-meter bridge designed by the late Francisco Mañosa, National Artist for Architecture. Furthermore, the township offers unbeatable links to the rest of Metro Manila via three major thoroughfares in its perimeter—the C5 Road, Ortigas Avenue, and Amang Rodriguez Avenue. Its unparalleled location and accessibility means residents will enjoy convenient access to all of the metro's most important destinations.
Your next great investment awaits at Le Pont Residences. Connect with an RLC Residences Property Specialist through rlcresidences.com and discover your investment options at this prime residential property today. You can also like and follow RLC Residences on Facebook and Instagram for more information.