The Way We Bank Now embraces a digital banking revolution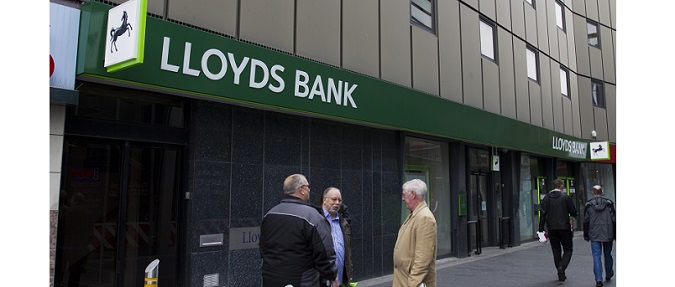 A report launched today shows that a banking revolution is underway with millions of customers choosing to manage their finances online, accounting for nearly £1 billion worth of transactions each day.
Every week, banking customers move an astounding £5.6 billion of their money online, while 3.5million transactions are carried out with banking apps. In six months alone there has been a 50 per cent rise in the number of apps downloaded by customers.
The findings, entitled 'It's in Your Hands', feature in the BBA's and EY's second report, The Way We Bank Now. Together with information from Lloyds Banking Group, the publication highlights how Britain is embracing a range of easy-to-use technology that connects banks to their customers more closely than ever before.
The initial report shows that Lloyds Banking Group customers have:
Signed up to receive 302million text message alerts last year
Seen a 10 per cent monthly growth in payments with contactless cards this year
Accessed 16.4m separate account statement through online banking in May 2014 alone
Used 6.6million of Lloyds Banking Group apps per week
Better Access For all
There has been a renewed focus by banks on ensuring that all sectors of the community can access banking services.
Increasingly, Lloyds Bank, Halifax and Bank of Scotland ATMs are being upgraded with earphone points to make life easier for the visually impaired, with Skype technology enabling deaf customers to use sign language to talk to qualified signers.
In addition, digital advancements are facilitating better access for customers. Online banking customers now pay more bills outside of core business hours, thanks in part to the rise in mobile and tablet banking. Recent analysis shows that 33% of online customers have accessed their accounts between midnight and 6am in the last three months, while 34% of online customers have accessed their accounts via 3G networks in the last three months.
Nick Williams, Consumer Digital Director for Lloyds Banking Group, said:
"Our focus on digital is customer led, our aim is to making things easy for our customers to bank where they want, how they want, when they want – technology in everyday life is driving this expectation, and our ability to meet it." The multi-channel banking experience is important to give customers choice and ease of access to services, that's why we are also investing in new technology across our branch network."