High net worth business owners: The new philanthropists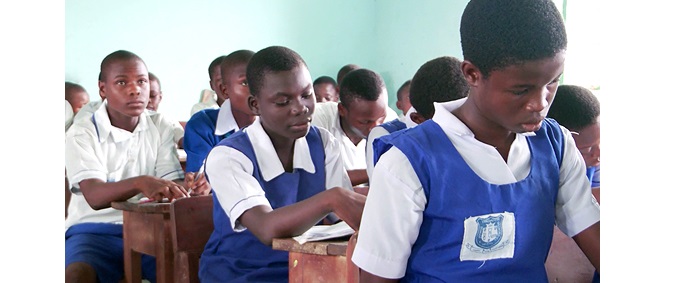 In a recent study launched by Standard Chartered Private Bank ("the Private Bank") in partnership with Campden Wealth Research, the Private Bank found that High Net Worth (HNW) business owners in Asia, Africa and the Middle East are highly focused on growing their businesses, and that personal wealth ambitions come second.
The research has also revealed that amidst this focus on growing their businesses and increasing market share, HNW business owners prioritise giving back to their communities, but in ways that contrast to their counterparts in the developed world.
"We recognise that entrepreneurs in our footprint of Asia, Africa and the Middle East are keen on philanthropic causes that have a measurable social and economic impact. This is well aligned with our brand promise of being Here for good and one of our key priorities of working with local communities to promote social and economic development. We have a proven history of caring for and contributing to the communities in which we operate – from Seeing is Believing, which has already raised over $63 million and reached 45 million people, to 86,000 girls empowered through our GOAL programme and many other locally driven initiatives. I am excited by how we can support this new segment of wealth as they embark on new, more impactful ways of giving back," said Michael Benz, Global Head, Private Banking Clients, Standard Chartered Private Bank.
The impact of giving
Almost all (91%) of those surveyed currently contribute to philanthropic causes, with efforts extending beyond one-off donations. For these participants the preference is to become directly involved in the causes they support over one-time donations and simple aid giving. They seek causes or programmes that will deliver measureable social, economic and environmental impact to their local communities as opposed to the developed world's more common mode of disbursements of capital. As one respondent commented: "I'm excited less by donation and more with how we can give back to the community."
Education is key
Of the various philanthropic causes surveyed, education emerges as the top preference, with 97% of respondents rating it important or very important. Sixty-five percent of respondents also ranked education as the most important philanthropic cause, with typical efforts including building of schools and offering of scholarships. This was followed by supporting social enterprise (76%) and fighting poverty (74%). Respondents shared that they use their businesses to create internship opportunities as well as provide venture capital for entrepreneurs.
Comparing across regions, African respondents rated almost all philanthropic causes as important or very important, unlike Asian and Middle Eastern respondents for whom education is the standout cause. The largest difference in importance between African respondents and their Asian and Middle Eastern counterparts lie in poverty and health or medicinal causes, possibly a reflection of the level of development of the continent.
Supporting giving: the role of private banks
The current sentiment towards private banking involvement in local philanthropy is ambivalent for this group of HNW business owners. Almost all respondents indicated that they do not get involved via their private bank (96%), as donating to charities is something they would rather do themselves. Often, this segment approaches philanthropy by creating their own foundations and initiatives, not simply donating to the work of others.
Our interviews revealed the personal nature of their commitment to philanthropy, which can often form part of their family values:
"I'm all for receiving and engaging ideas, but not at the expense of my family believing they don't need to think about those questions themselves."
African entrepreneurs are especially keen for banks to demonstrate support for the causes closest to them (education, poverty and social enterprise). In regions where a formal culture of giving is relatively undeveloped, and with a limited number of foundations or structures through which to donate, private banks have an opportunity to better inform their clients about the most effective means of utilising their resources.
This might include educating business owners on the risks, considerations and best practices in order to professionalise their independent philanthropic efforts, or supporting philanthropic endeavours by creating a network of like-minded philanthropists or even offering financing especially for capital intensive projects such as building schools or hospitals.
At Standard Chartered Private Bank, our Philanthropy programme, Investing for a Better Future, provides options depending on clients' philanthropic goals. These include education and involvement (for clients who want to contribute more than financially), bespoke structuring for personal interest ventures, and sustainability consultation for those who wish to embed sustainability programmes in their own businesses. The wealth planning team has worked closely with the family offices of several international clients to deliver solutions around philanthropy. These range from setting up charitable trust structures, to enabling funding to build hospitals in India.
Since the inception of Standard Chartered's Private Banking business in 2007 (through organic growth and the acquisition of American Express Bank Ltd.), the Private Bank has continued to see strong year-on-year growth. It is currently one of the top ten global private banks in Asia with one of the widest pan-Asian private banking networks in the region.
For further information please contact:
Melissa Cheah
Head of External Communications
Commercial & Private Banking Clients
Melissa.Cheah@sc.com
+65 6596 7912
Josephine Wong
Manager, Media Relations
Commercial & Private Banking Clients
Josephine.Wong@sc.com
+65 6596 4690