The Top Places to Visit on Dubai Trips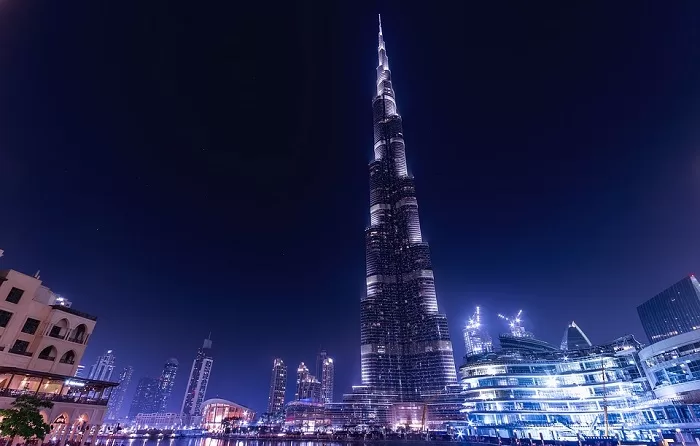 You name it, Dubai has it. And if it doesn't have it, it's building it. Dubai has a delicate balance of modernity and traditions. From experiencing sunrise along Jumeirah Beach to sunsets at Ski Dubai, you can experience an endless prospect during your Dubai trips.
Dubai has a warm balance of both traditional wrangling and modern, luxurious Dubai Mall. But before that, you need to know the city. And here is why we're here for. You can start with the incredible views from the world's tallest building, or taking an abra (local taxi) to have word-of-mouth from the locals; we will equip you with all the details about Dubai that you need to know to enjoy the exciting Dubai trips.
Burj Al Arab
Cherishing the views of the Persian Gulf, the stunning architecture has wowed everyone since it was built in 1999. Modeled after ship sails, Burj Al-Arab houses a world-class, luxurious hotel situated on the man-made island. Not only that, the hotel has the world's tallest atrium, having 600 feet in height.
Besides its stunning architecture, Burj al-Arab offers services of revolving beds and a helipad, if you think arriving on a complimentary Rolls-Royce is too mainstream.
Nonetheless, for most people (including me), crashing at the hotel is good but not so fun. And that's why there's much more to it, as the hotel contains on-site restaurants, like Al-Mahara's Nathan Outlaw. With the gigantic fish tank and sky-high Al-Muntaha, this luxurious hotel offers a complete package of comfort and adventure.
Jumeirah Public Beach
From the lavish Burj al-Arab hotel, you can walk to the best strip of Dubai's Public beach, Al-Jumeirah. Whether you're a sun-seeker who loves the living shoreline and its bright noble view, or you're a water surfing enthusiast who loves to get benefit from the calm and relaxing waves of the Persian Gulf, Jumeirah Beach has it all for you.
Furthermore, the beach also has barbecue and picnic areas as well as a children's playground. Recent travelers have testified that the beach is clean and tidy, with defined white sands and crystal clear water. You just have to come early as the people are crowded in the day-time to experience the lively shoreline. You can also visit the cafes at the back to cool down on a hot day on the Jumeirah beach.
Ski Dubai
Dreamlike views of massive indoor fresh snow wonderland in the city encased in hottest temperatures, Ski Dubai is the Middle East's first-ever indoor ski place. On top of that, the longest ski center stretches to more than 1,300 feet. With the freestyle ski zone, snowball fights, toboggan, and a chairlift, the dreamlike Ski Dubai also has the world's first indoor black run, penguin colony, and ski classes for beginners.
Travelers always love the idea of experiencing Ski Dubai in the traditional desert. However, there are many expensive hidden charges for services, like pictures with penguins and locker usage, that you need to consider before bumping into it. Also, professional skiers often lose interest as they're enthusiastic about the slopes. Nevertheless, for the people with little to no experience of skiing, Ski Dubai is thrilling as well as amazing.
Burj Khalifa
Who doesn't know about Burj Khalifa? The proud world's tallest building, Burj Khalifa, has a whopping 160 floors, and it stands 2,722 feet tall. Not only that, Burj Khalifa has a series of titles, like the world's tallest free-standing structure and world's highest outdoor observation deck. The elevator to the 124th story of the building lets you enjoy the breathtaking view of the city. And if you plan to go even further above, you'll witness the world's highest observation floor on its 148th floor, but it costs extra.
Travelers have a mixed review for Burj Khalifa. Some say it's highly overpriced, while others say it's a must-recommended site to experience. We'll suggest you book in advance if you decide to include it in your Dubai trips. As per the advice of the travelers, plan your visit around sunset, as it's the best view at the golden-hour.
Advantages of Choosing Memphis Tours for Your Next Dubai Trip
With a wide range of customer benefits, Memphis Tours is one of the most prognostic and leading tourism companies in the world. We provide the adventures to our customers that ensures them to keep wishing for even more exciting experiences. Here are a few advantages of choosing Memphis Tours as your travel partner for your next Dubai trips:
We have perfected the art of customer loyalty and deliver 24/7 customer support.
We ensure you in-depth knowledge and the opportunity to enhance your travel to the fullest detail through our personalized picks.
As professionals in the tourism industry, we love adding that vast proficiency with ever-expanding intuition into our work in the preparation of each trip so that our customers enjoy an exceptional travel experience.
The safety and comfort of our client base is our key concern and a crucial part of our strategy. For that reason, we constantly inform and keep ourselves in touch with our customers.
Wrapping up!
Dubai has changed itself into a series of artistic, aspiring construction projects that have tossed this amazing city to the very top of every traveling list. Having countless fascinating places to go, we've listed above a few attractions that you don't want to miss during your trip to this modern desert hotspot.