The Rise and Fall of Lancia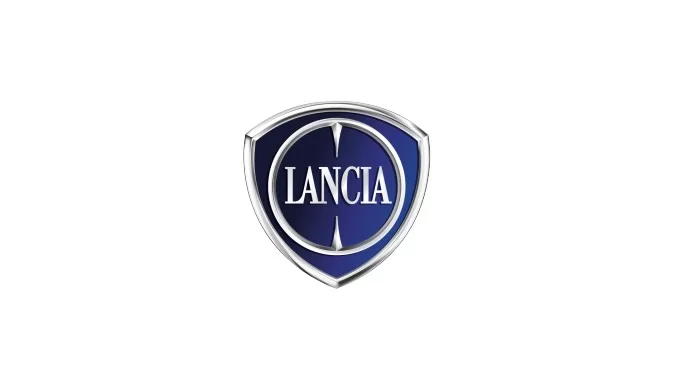 Lancia, it's a brand that's gone from innovative engineering that made them win races and rallies to mere badge engineering. They were popularly known for naming cars after Greek letters. This is everything you need to know about car company Lancia.
In 1906 two men, from Turin, Italy, Vincenzo Lancia and  Claudio Fogolin who tested cars for Fiat and were racers founded their own car company 'Lancia & C Fabricia Automobili.'
By 1907 they built their first car, it was a pretty normal car with inline four-cylinder engine and they called it the Lancia Alfa but Vincenzo didn't want just normal cars, he said to his team of engineers to come up with new ideas. It wasn't long before the company started coming up with some pretty cool and quirky cars.
The 1913 Lancia Theta was the first production car to have a factory fitted, full fledged electrical system on every car produced. The 1922 Lamda was the first production car to have a monocoque chassis with structurally rigid body and a narrow angle V4 engine that used a one-cylinder head. Lancia became one of the first cars to use a wind tunnel to design a car with their 1937 car Aprilia.
However, in 1937, Vincenzo Lancia died of a heart attack and his wife Adele and his son Gianni took over the company. To replace a legend like Vincenzo they brought an Alfa Romeo engineer Vittorio Jano who had prior experience of designing  race cars.
Lancia's V4 Lamda had sold well by then and it made a lot of revenue for the company and also let them develop and invent new things. Lancia soon went up to put the first 5-speed transmission in a production car in the 1948 Ardea. Lancia in 1950 launched Aurelia which came with several first in segment features like standard radial tires, a rear transaxle layout this tech was later adopted by Ferrari and Porsche. The cars featured in-board brakes as well which reduced the unsprung weight of the car. This car also came with the first production spec V6 engine.
In 1951's Mille Miglia race, a Lancia Aurelia B20 driven by Giovanni Bracco and Umberto Maglioli won its class and finished second overall. This car was powered by a 2 liter V6. It was beaten by a Ferrari 340 America with a 4.1 liter V12 motor.
Remember Vittorio Jano from Alfa Romeo that we discussed earlier? Well he finally got his chance to develop some Lancia race cars and in 1953 he introduced the Lancia D24. This car went on to win the 1953 Carrera Pan Americana and the 1954 Mille Miglia and the Targa Florio races.
In the year of 1954, Lancia competed in F1 racing with a D50 that chugged out 260 horsepower via a V8 D50. It was fast and managed to clinch some pole positions and finished pretty well. But by now, the Lancia family was going broke and had to sell their company to the Presente family. For 1955's F1 season, Lancia's race team and their D50's were handed over to Ferrari's who modded them and kept racing on them. In 1956, F1 legend Manuel Fangio won the World Championship in one of these modified cars.
Through the 1950s and 1960s, Lancia made some of the best cars of Italy, the company made unconventional cars like the Appia, Flaminia, Flavia and Fluvia. Lancia also built commercial vehicles like trucks, buses, trolleybuses and military vehicles too.
Lancia's cars were built very well, they were so good that even their originally built cars were very hard to improve upon. It was this constant commitment to quality that started to pull down Lancia. Their production line was aging, their models didn't share many parts and everything was painstakingly put together often by hand this increased cost of production, sales were falling too.
In late 1969, Fiat bought Lancia. The front wheel drive Fluvia had been winning races and rallies since 1965, it had won every Italian Rally Championship so far. But Lancia needed a new car to replace it.
Local design house Bertone saw that as an opportunity, they independently built a working design prototype called the Stratos HF0 and the partnership brought to life the now legend of a car the Lancia Stratos and in this car they won 3 consecutive championships in a row from 1974 to 76 racing in the WRC group 4. In race tune, these cars made some were around 270 to 340 horsepower. Stratos was still successful while being raced by private teams until 1981.
In 1980 Lancia had begun working with Abarth and Pininfarina to develop the rally O37. This car would be built specifically for the now infamously lawless WRC Group B class, it was kind of based on the Lancia Monte Carlo.
After a rocky start in 1982, the 1983 WRC season was a knock-down drag-out fight between Audi's all-wheel drive Quattro and the rear wheel drive O37. The strong Audi's sport team won five rallies but Lancia factory Martini racing team had the previous season drivers champ Walter Röhrl and his team mates matching Audi's achievements. Three podiums were taken by O37's in one event  which gave Lancia the edge over points and that led to Lancia winning the manufacturers Championship. It was obvious the O37 wouldn't be able to keep up and group B for long.
In 1980 European Car of the Year or rather a humble family-friendly front-wheel drive car Delta was chosen to race, it had already sold pretty well but Group B was crazy popular and launched it figured it would help them sell even more they turned that car into the most successful rally ever.
Lancia Delta made a respectable 250 horsepower but the WRC cars made over 500 of them or even 750. They weighed less than 2,000 pounds and went from 0 to 60 mph in 2.4 seconds but after Toivonen's tragic crash at the Tour de corso, FIA decided to end Group B forever.
Delta's easily won 9 out of 13 other rallies and Lancia also clinched both the 1987 manufacturers and drivers championships, in 1988 Lancia improved their formula with the Delta HF Integrale E 8-valve by bumping power from 165 to 185 bhp and giving it bigger wheels, bigger brakes and wider wheel arches that soon gave way to the integral E 16-valve that came with bulged hood cooling slats and 200 horsepower. Lancia made constant improvements all the way through 1993, the last 215 horsepower Delta Integrale Evolution 2 was introduced, it was 15 centimetres wider and made 30% more power than the original car.
Lancia Delta HS 4-wheel Drive rally racing versions continued to win WRC with the integrated 8-valve cars winning 10 out of 11 events in 1988, The company was very dominant in the rallying world winning 46 WRC rallies and six straight championships from 1987 to 1992. Lancia's records are still unbeaten by any other single model or manufacturer to this day including the Stratos and the O37. Lancia  has a total of over 74 victories and 11 championships making them the most successful manufacturer of rally cars in the universe. That was the peak for Lancia, in the 80s most of their lacklustre fiat based production cars rusted away, since then their modus operandi has been making disappointing cars and selling rebadged Chrysler 300s and Fiat 500s. Lancia's future is not as exciting as it was before and that's very disappointing.