The REHAU Way – Discover What Makes Us Different: Planet First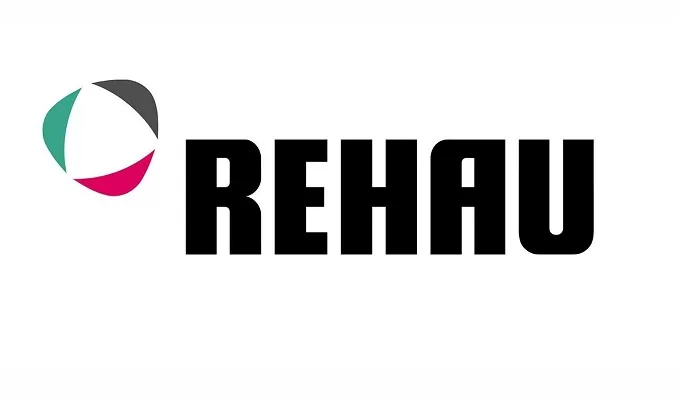 The REHAU Group has been recycling materials for over thirty years, long before others recognized the need to protect our planet for the next generation. We design products to be long-lasting and energy-efficient. We call it Planet First, and it's a guiding principle for all that we do.
We believe it is our duty to meet the needs of the present without compromising the prospects of future generations. This means taking good care of society and the environment as well as acting responsibly in all that we do. Sometimes this means making tough decisions that put planet before profit and people before products.
Sustainability is a driving force within the REHAU Group strategy. From our circular economy model to our approach for environmental and occupational safety, we expect REHAU employees and partners will help us build a sustainable business that future generations will be proud to inherit.
Acting sustainably is more than just a trendy thing to talk about. It's the fundamental belief of our company and the way we ensure that our actions today will serve our planet well for many years to come.
As a family business, we've always thought about the long term and the generations to come. Responsible use of resources, durable and innovative products and sustainable investments are part of our DNA. We're therefore proud to join the 50 Sustainability & Climate Leaders initiative as one of 50 leading companies that have implemented measures to shape their business models in a more sustainable manner.
Positive climate action across the world: The 50 Sustainability & Climate Leaders project is the response from the international business community which demonstrates the desire, the leadership, and the will to take effective action in the fight against climate change.
Since 2020, REHAU has joined the UN Global Compact initiative on corporate responsibility and its principles in the human rights, labour, environment and anti-corruption committed.As part of the network, the REHAU Group is obliged to publish a report once a year on the extent to which it is implementing the ten principles of the UN Global Compact and in which areas progress has been made or there is a need for action.
Our key areas of focus
The circular economy, climate-neutral energy supply, promoting diversity – these are key issues for us on the path towards more sustainability. We won't cut any corners – even in those areas where it demands particular effort of us. For REHAU, this is the only way to ensure lasting success – with the knowledge that we are helping to ensure quality of life on the planet for today's generations and those to come. In line with our claim: Engineering progress. Enhancing lives.
Our key areas of activity in sustainability are based on the UN Sustainable Development Goals:
Growing sustainably:
Generating sustainable profitable growth is part of the mission of REHAU. Two factors are key for this. Firstly, we can only achieve healthy growth if we improve profitability in every division. We also want to grow sustainably by offering new, innovative products and solutions that meet market needs and resolve the issue of diminishing resources.
àIn the long term: average annual growth of 1 to 3%
Promoting diversity:
Diverse perspectives form a crucible within which innovation is forged. We value and encourage diverse, mixed teams. We want to prioritise this for all employees, with no exceptions, regardless of age, gender, background or status. Safeguarding equality is at the very top of our agenda. We also encourage women to take up managerial positions, with women still substantially under-represented in this regard at REHAU.
àIncreasing the proportion of women in managerial positions from 10% to 15% by 2025 (in comparison with 2016)
Driving the circular economy
In the long term, the circular economy is the only way to deal with limited resources and reduce our products' carbon footprint. The 'circular economy' means that materials are kept in the cycle for good, creating as little waste and using as little energy as possible. To do this, we will expand external partnerships and networks, as well as beefing up our services.
àIncreasing our recycling rate from 11% to 15% by 2025 (in comparison with 2016)
Accelerating climate protection
With an innovative, networked energy supply, we will play our part in combating climate change. We want to reduce absolute carbon emissions in our European plants further. For years, we have been undertaking a wide array of measures to make our production sites more energy-efficient and increase the amount of green energy used. We want to keep driving forward the use of renewable energies.
àReducing our CO2 emissions by at least 30% (in comparison with 2018)
https://www.rehau.com/group-en/planet-first
About REHAU Group
The REHAU Group unites five strong companies under one roof: Meraxis, New Ventures, RAUMEDIC, REHAU Automotive and REHAU Industries. With polymer-based solutions, the family-owned company generates annual sales of over 4 billion euros. More than 20,000 people work for the group of companies, which has grown independently over the course of a century. Passionate and committed, employees at more than 190 sites develop, manufacture and market innovative products and solutions for the automotive, construction, furniture, materials, medical and industrial sectors with a common goal: to improve lives through the use of innovative, sustainable technologies: Engineering progress. Enhancing lives.