The Perfect Fit: Your Shopping Guide to Wearable Technology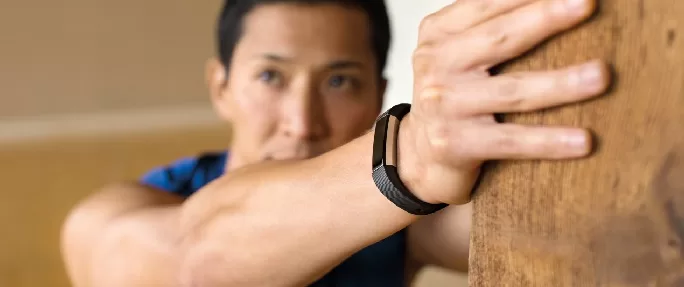 If you're looking to surprise a friend with a cool wearable gadget – or even treat yourself to one – this holiday season, the number of options may have your head spinning.
Does that special someone on your list have an interest in tracking his or her steps and calories burned? Do you know an avid runner or swimmer, interested in tracking heart rate – or perhaps even mapping good run routes in the area? Are you simply interested in staying connected to who's calling or texting without having to lug your phone on a walk around the block? Is there such a thing as wearable technology for kids?
While the details to consider may feel overwhelming, Walmart and Walmart.com has a solution, no matter what your lifestyle or preference. And to help you navigate the decision-making process, here's a quick guide to a few of the most popular pieces of wearable technology on the market.
Fitbit Alta
If you're trying to adopt a healthier lifestyle and are interested in monitoring steps, calories burned and other daily activity, this product will deliver. The sleek design tends to appeal to women and kids, and you can swap out the original bands for designer ones to keep it looking fresh.
Fitbit Charge 2
This product does everything the Fitbit Alta does … but goes the extra mile with a built-in heart rate monitor. It syncs with your smartphone to help you keep tabs on who's calling or texting while you're working out. It's a popular item with men and women.
Garmin Vivoactive HR GPS
If you're serious about walking, running, biking or swimming (yes, it's swim-proof),and want the option of staying connected even if you leave your smartphone at home, this one is for you. With built-in GPS, heart rate monitor and the ability to record all your workouts, this is a fitness watch in every sense of the word.
Samsung Gear S2
If you're a Samsung smartphone user and want a wearable device that offers a balance of fitness and connectivity features, look no further. This features a built-in heart rate monitor and also maps and records all your workouts, while allowing you to check scores of your favorite teams, make calls and more. When connected via Bluetooth, it's like a mini phone on your wrist.
Garmin Vivofit Jr.
This one is designed specifically for kids, and is available at Walmart.com and 2,000 stores in the U.S. just in time for the holidays. It's swim-proof, counts steps and other basic fitness activity, but also allows parents and their kids to set up customized tracking. For example, if you want to track and reward your kids for completing all of their chores, such as making their beds, limiting hours on gaming devices, and taking out the trash over any period of time, you can. From physical activities to daily chores and behavior, to charting sleep patterns, the sky is the limit – and at a very affordable price point.