The Necessity Of A Barcode For A Small Business In The Retail Sector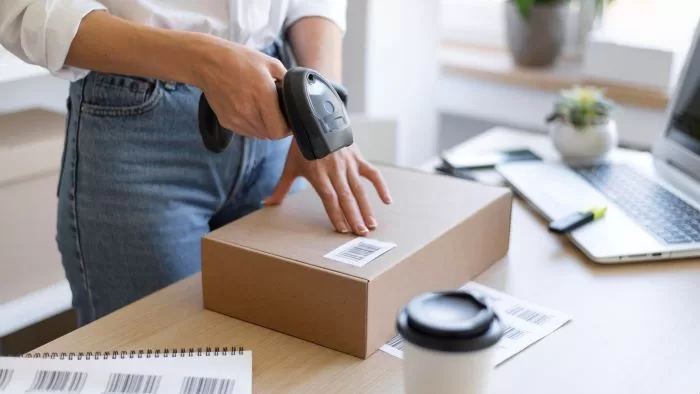 As a business owner, there are a lot of decisions you need to make and a lot of checklists you need to tick in order to ensure that your business operates smoothly. One of the many things any small business involved in the retail sector will have to check off their checklists is a barcode, you need a barcode to rise up in the technological world of retail. They are invaluable tools that you can use to efficiently run your business without the fear of inefficiencies such as loss of inventory or shipping the wrong products.
Why use a barcode in the first place?
There are many different reasons why they are indispensable for your business. Firstly, there are very few retailers in South Africa that will agree to stock your products without them. They are used by retailers all over the world to organise and track products in their inventory. Therefore by barcoding your products, you are giving them the best chance to expand into a higher number of retailers.
A barcode will streamline your sales process from the beginning to the end. They will give you complete control over your entire inventory and you will always know exactly what stock you have at hand. This will give you valuable information that will help you to make important business decisions such as what items to stock, how much to stock and when to restock items. In this way, you will be able to meet your client's demands and give them all the more reason to become loyal and happy customers.
What kind of barcode to choose?
Before you buy a barcode, you need to decide which ones will best suit your business interests. The two most common retail formats are the UPC-A and EAN-13. These originated in America in the 70's, but have since spread throughout the world. They are used by retailers in order to control the inventory and assist in the sales process. The UPC is twelve digits long and the EAN code is thirteen digits long. The majority of retailers will always prefer the EAN code, although UPC are often accepted by adding a '0' to the beginning – thereby making it a 13 digit barcode. The reason for the differentiation, however, is that the EAN-13 barcode was designed to contain important information, such as the country of origin and the manufacturer's identification digits. For example, a barcode originating in South Africa always starts with '600' as a prefix.
For every size and variation of your product, you will need a barcode. Therefore, if you are selling chocolates in two different flavours and two different sizes, you will need four. If you expand your range at a later stage, you can of course buy more further down the line.
In addition to these retail codes, you also get ITF 14. These "box" or "case" codes, as they are often called, are used to make it simpler for retailers to accept products into their inventory. Instead of having to scan the individual product's barcode (UPC or EAN) multiple times to add each individual item to their inventory, retailers simply need to scan the ITF-14 once, as it accounts for the number of products in the box or case. Many retailers require these in addition to the normal retail codes.
A type of barcode that has seen rapid growth is usage is the 2-dimensional Quick Response (QR) code. They are square-shaped, made up of smaller squares in a pattern, that store thousands of characters and can be accessed by scanning the code with any smartphone. They are being used in so many different ways to make life easier for everyone. QR codes make it possible for clients to pay for their purchases by simply scanning the code with a smartphone, revolutionising the way customers pay for things at checkout. There are many such payment applications, such as Snapscan or Zapper. Initiating such a system within your business will streamline the sales process and introduce novel and arguably more efficient ways for your customers to pay for goods and services.
They can also be used to promote the exposure of your business within the broader community. QR codes are designed to redirect users that scan it to a URL of choice (that is, if you choose to convert a URL to a QR code) – your smartphone will automatically do this. Potential clients can scan your QR code in order to find out about how your business can make their lives easier, or to redirect them to a sales page with current specials.
How to buy a barcode in South Africa
There are two ways to go about it. Firstly, if you require the specifically South African code, you will have to approach GS1 South Africa. They require you to become a member, which is the organisation governing all retail codes. Unfortunately, this can be a costly affair and often takes a fair amount of time. They also require yearly renewal fees, which means an ongoing expense for your business.
The easiest route is to go through a reseller. These companies buy and sell legal EAN's that are fully registered. www.barcodes123.co.za is one of the most reliable barcode resellers within South Africa. We sell the full range at the best prices. Ours are able to be used throughout the world, not just in South Africa. Need a barcode? We got you!
The next step is to attach the image to your products. This can be done in two ways. Many people choose to incorporate the code into the package design. This makes it simple, since the code will then automatically be on every product. Alternatively, you can print labels or stickers which can then be manually attached to each product.
It is horrible to need a barcode, but not know how to go about getting one. Luckily, this is nothing to worry about. The process of buying them is simple and easy. Investing in barcodes is critical for the continued success of any business, be it large or small. You need all the tools you can get hold of to make sure that your business thrives in the competitive world of today. They truly make the world go around. They have become a must have for anyone who wants their business to survive. Give your business a boost and purchase yourself a barcode.