The Most Memorable Christmas Parties Hosted by Global Brands: 2022 Edition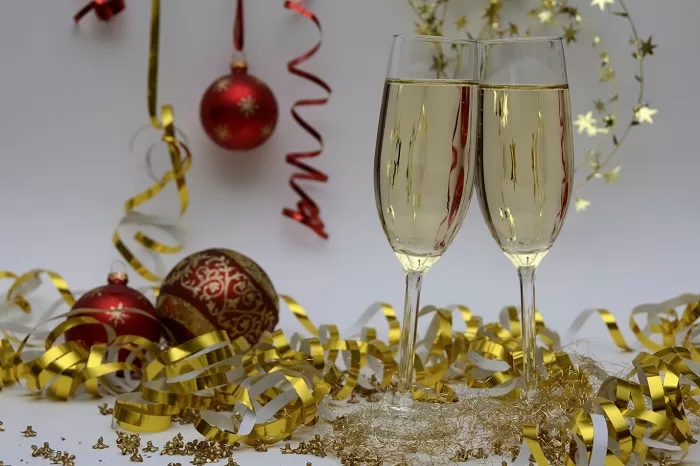 No one on Earth doesn't like the Christmas holidays, and almost everyone has fond memories of Christmases spent by the fire, sipping eggnog, and opening presents by the big Christmas tree. We all love the warm, familiar feeling we get whenever we remember Christmases with loved ones, friends, and colleagues. Speaking of colleagues – now is the time that many of us are planning a great office Christmas party, and this year is even more special than ever because it's our first Christmas gathering since the pandemic began! But if you want your Christmas party to be the event of the season, it would be nice to take inspiration from some out-of-this-world Christmas events done in the past – and there were more than a few. Here are the most memorable Christmas parties hosted by global brands: 2022 edition.
A night at the Museum
This first one was a veritable night at the Museum, and just like in the film, creatures 'almost' came to life. The year was 2007, and even though Ben Stiller wasn't there, UBS was able to throw a larger-than-life affair at New York's American Museum of Natural History. A big spread of Christmas favorites wowed the guests, and alongside the food, they enjoyed a night of fun with dinosaur fossils and bones (plus a blue whale) for company.
A party full of indulgence and luxury
In 2000 (a full 22 years ago – seems like it was yesterday!), Bloomberg spent approximately £1 million on an event that was fully inspired by none other than – drumroll, please – the deadly sins of gluttony, lust, anger, and so on. Talk about being creative! The Natural History Museum hosted it, and the photographs say it all. The event featured a sweet truffle bar (inspired by – what else? – Gluttony), luxurious manicures and neck massages, a casino, and – dare we say it? – a lust-inspired room. Needless to say, the Museum was filled to the rafters with the who's who of Hollywood and many actors impersonating famous people. But, of course, if you want to have an event just like it – or at least a tamer one – you can have a carnival complete with rides and attractions like fire-eaters and ask everyone to come in costume and a fairground hire provider like We Are Tricycle would be happy to set it up for you.
The party to end all parties
If you want to hear of a wild event where musical greats rubbed shoulders with ordinary folks, look no further than 1968, when the Beatles hobnobbed with a giant turkey. If it sounds wild, that's because it was! Apple Records hosted the party and invited the Beatles – with John Lennon and Yoko Ono dressed as Father and Mother Christmas. Throw in a giant 19-kilogram turkey and a Hell's Angels chapter (who was said to pass by on their way to Czechoslovakia and were invited by George Harrison), and you've got the party to end all parties!
A topsy-turvy Christmas
Another Christmas party that has to be on the list is the Dyson Christmas event of 2013, which featured a living room turned upside down, a hydrant (which was, incidentally, burning), and a robot bird. The employees also dressed up to the nines in engineered creations, such as a flying pig, a roller coaster, and a robot sleigh.