The Key To Creating A Successful Brand In The Gaming Industry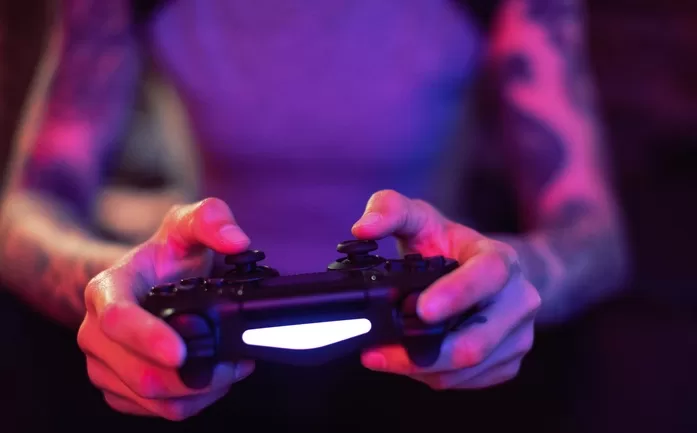 The games industry is worth tens of billions of pounds and is an industry that is constantly growing. Even though this once fairly niche business has exploded into the mainstream, many new gaming brands are still having difficulty defining and building their brands to better connect with their target audience. Though there are some seriously big players in the games market, carving out a place for your brand may not be as challenging as you think. With these four aspects, here is our insight into how you can create a successful brand in the gaming industry.
Gaming Industries That Aim To Be Inclusive
While there was once a stereotype of men and teenage boys being the main video gamers between the genders, the market has shifted dramatically.  The gaming brands that saw the writing on the wall and took the necessary steps to avoid treating their audience as male-centric have seen massive benefits from it. You only have to look at the grunge-style Playstation 2 release ads and compare them to Sony's modern marketing to see how much more pluralistic the most successful gaming brands have been. With major gaming brands like Nintendo, Rockstar Games, Valve Corporation and many more on the rise due to their inclusive marketing strategies, it's no secret that a major key to success in the gaming industry is the effort in bringing the whole society together.
True, certain audiences for certain titles or platforms might have a significant male slant, but don't fall into the trap of letting this become the be-all and end-all for your branding. Whatever the content of your product, your audience is universal, and your brand should endeavour to be too. By aiming your game towards both male and female audiences, you are doubling your chances of success by being both an inclusive brand that aims to accommodate for almost any type of player.
The Rise Of Video Marketing & Online Influencers
The rise of video marketing across all industries has been felt perhaps most prevalently within the gaming industry. Compared to any other methods of content marketing, video content relating to gaming gets more engagement and has a more tangible influence than anything else. Platforms such as YouTube, Twitch, and Discord are massive in gaming culture and often serve as a gamer's first point of contact with new game titles.
While it's true that passionate gamers will happily spend hours upon hours on these kinds of platforms, they're not just watching anyone. Like fashion and lifestyle products, gaming has its own set of key influencers who hold a massive share of the overall audience, and can even affect the popularity of game titles with audience segments who don't actually follow them. Just look at the undisputed godfather of gaming influencers, Felix Kjellberg, (more commonly known as Pewdiepie) and how the buzz around various titles have lived or died by the way he's decided to cover them in his content- the overall influence video gaming stars have on society and the successfulness of brands is huge.
Setting Your Brand Aside From The Rest
Fortnite holds that hallowed place in the games market, being both massively popular with younger players and having a name that's instantly recognisable to all age groups. It did this by breaking the shooter game mould, not only through various gameplay innovations but also by taking the age-old aesthetics of shooters and turning them on their heads. Relinquishing the blocky, uber-macho characters of classics like Gears of War and Call of Duty, it filled its fictional universe with a vast array of diverse and vibrant characters, setting it apart from the crowd by being accessible to all. While brand managers have often been conditioned to target a narrow niche, the audience in the world of gaming covers everyone. If you can place a friendly and inclusive brand identity at the forefront of your strategy, the rewards will be outstanding.
The Rise Of Mobile Gaming Apps
Mobile gaming accounts for more than 50% of the overall gaming industry, with studies showing that most gamers aged 18-35 play roughly an hour of mobile games every day on average. This has allowed many industries such as casino brands that offer a mobile live casino to sky-rocket in popularity due to the accessibility and popularity of smartphones. Whether the product you're putting out is mobile-first or strictly console-based, this sizable chunk of the gamer audience is something you simply can't ignore when trying to craft a successful brand. From integrating responsive, mobile-friendly social media campaigns as part of your brand launch to crafting a full-fledged app that ties into your audience's console experience, making sure that you're easily found on any and all mobile platforms is essential to building a strong gaming brand. While there are many things that come down to creating successful apps for both gaming and other industries, by taking the latest user trends into consideration you can quickly generate an app for every type of gamer to enjoy.