The International Challenge From Wonga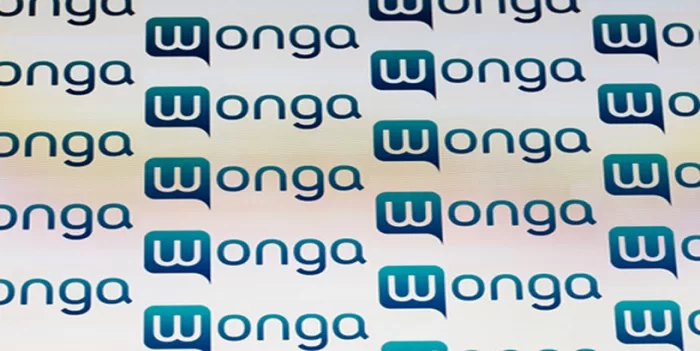 This is the story of a brand that rose to become one of the best-known names not only in its sector but across the UK and in the overseas territories that it operated in. It spent millions of pounds on marketing, and enjoyed stratospheric success, serving more than one million customers and readying a 1.5 billion pound IPO at its peak in 2012/13.
However, Wonga was a brand of extremes, with the short-term lender's decline, in the UK at least, proving to be just as dramatic as its growth. In this post, we'll take a closer look at the rapid rise and decline of a brand called Wonga and explore its international resurgence as a significantly different business today.
On the way up
In many ways, Wonga was ahead of its time in the financial technology market. It digitised short-term lending and gave consumers an accessible, convenient and fast way to borrow relatively small amounts of money. When its website was first launched in 2007, there was nothing else like it in the financial services market. As such, it grew very quickly and was feted as one of a new breed of digital innovators that was breathing new life into the outdated and stale finance industry.
By the time a testing phase had been completed by July 2008, the lender had already served more than 50,000 customers, employed 37 full-time staff in London and had a development team in Ukraine. As the company continued to grow, we started to see the disruptive marketing techniques that it later became known for. In December 2010, the company paid for free all-night transport across the capital in return for advertising space on buses and tubes. It was brash marketing efforts like this that drove the lender's early success.
At its peak
Business at Wonga from 2010 to 2013 was extremely good. In 2011, it tripled its earnings on the previous year. Around 2.5m loans were agreed, driving revenue to £185m and causing net income to rise by 269% to £45.8m. However, there were also some early warning signs, with 'bad debts' rising in line with profits. In 2011, almost £77m of  these bad debts were written off. This referred to a loan that was unable to be paid back by the customer. This was an indicator that more work needed to be done in 'vetting' customer's financial profiles to ensure that the applicant was statistically in a position where more than likely they would be able to repay the loan plus the interest rather than have customers default on the loan agreement.
During this time, Wonga was spending around £16m on advertising budgets a year, making it one of the most recognisable brands in the UK. They had a slew of high profile (and now infamous) marketing campaigns from advertising their loans with puppets to publishing their logo on a top flight premiership football team. They also attracted attention due to the Catholic Church's investment in the business, that's the type of publicity you can't buy. However this type of spotlight attracted a share of negative attention; as Wonga was the original and largest payday lender in the UK market this meant they bore the brunt of the flack that the unregulated payday loan market began to encounter from the general public.
Domestic decline
As the short-term lending market grew and became increasingly mainstream, the entire industry came under closer scrutiny which led to a series of sweeping legal reforms. In March 2013, the Office of Fair Trading (OFT) gave lenders 12 weeks to change their business practices. In October of that year, the Financial Conduct Authority (FCA) also took aim at the lenders. It outlined a crackdown that would come into force in July 2014 and prevented loans from being 'rolled over' and stopped lenders from making repeated attempts to take money from borrowers' bank accounts.
In September 2014, Wonga announced that its profits had halved in 2013, falling to £39.7m. Just a month later, further rule changes meant it had to write off £220m of loans for 375,000 customers. From that point on, the writing was on the wall for Wonga in the UK.
In February 2015, the firm announced that it was cutting 325 jobs and just six years after the company had been touted for a $1bn flotation, it was valued at just $30m. The final nail in the coffin came when it, and other short-term lenders, became the target of claims management firms. That led to a torrent of compensation claims that it could not afford to repay. With no way out, Wonga announced that it was entering administration in August 2018.
The resurgence
While Wonga in the UK experienced a bumpy ride before succumbing to administration you may be surprised to hear that the brand name is still successfully operating and in fact thriving, in South Africa. In a very interesting case of brand and company logistics the 'Wonga' name in South Africa is actually an entirely different company from its UK counterpart.
The South African outfit is an excellent example of how a brand can successfully pivot its core offering and survive in an evolving market. Rather than offer the 'traditional' payday loans, it offers three month 'instalment loans' to new customers and six-month instalment loans to existing customers. The interest rates charged are far lower than it's former UK namesake and the affordability checks (determining someone's eligibility for a loan) are much stricter. The result is a product that serves a very genuine need in the South African market and a brand that is valued by its customers.
The Wonga South Africa brand has also undertaken tangible efforts to improve financial literacy, internet phishing safety and loan shark awareness through their blog and 'Money Academy' domain that offers free educational videos. They have also published a number of public studies on lending behaviour that have been picked up by mainstream publishers like 'IOL' and 'News 24' which has helped the South African lender to develop a more knowledgeable, relatable and positive public impression than the British Wonga.