The Gift That Keeps on Giving at Costa Coffee This Black Friday!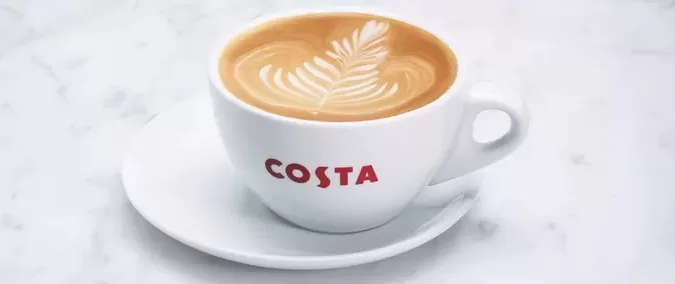 The Nation's Favourite Coffee Shop*, Costa Coffee, is once again offering those who purchase a £20 – £39 gift card or eGift exclusively online between Wednesday 23 November to Monday 28 November 2022, an extra £5 for FREE to spend in Costa Coffee stores nationwide.
With the offer dates landing across both Black Friday and Cyber Monday, Costa Coffee has got your gift covered if you are looking to treat a special someone or say thank you to a family member or friend. And what better timing as Costa Coffee's tree-mendous limited-edition festive food and drinks range is now available to buy across stores nationwide.
Why not use the gift card or eGift to try one of Costa Coffee's limited-edition festive drinks such as the scrumptious new Hot Chocolate inspired by Toblerone® or the returning fan-favourite Terry's Chocolate Orange® Hot Chocolate? Or choose to buy one of the sweet or savoury items from the festive range including the Turkey and Trimmings Toastie, vegan P'gs & Blankets Panini, the new Chocolate Muffin inspired by Toblerone® or something fruiter the Raspberry Trifle Loaf Cake?
Those looking to treat a family can choose to purchase a gift card or eGift worth £40 – £59 and receive an additional £10 for FREE. Or spend £60 or more and receive an extra £15 for FREE**.
However, you will have to be quick! This limited-time offer is only available between Wednesday 23 November to Monday 28 November 2022.
There's even more festive value to be had!
Costa Club members have the chance to get more bang for their buck as they can use this gift card or eGift to purchase a handcrafted hot or cold drink of any size and receive one Bean in return. That's a FREE handcrafted drink of any size when eight Beans have been earned. Or a FREE drink after any four handcrafted drinks have been purchased using any reusable cup.
Source: Costa Coffee