The Different Types of Defendants in Truck Accidents, and Determining Liability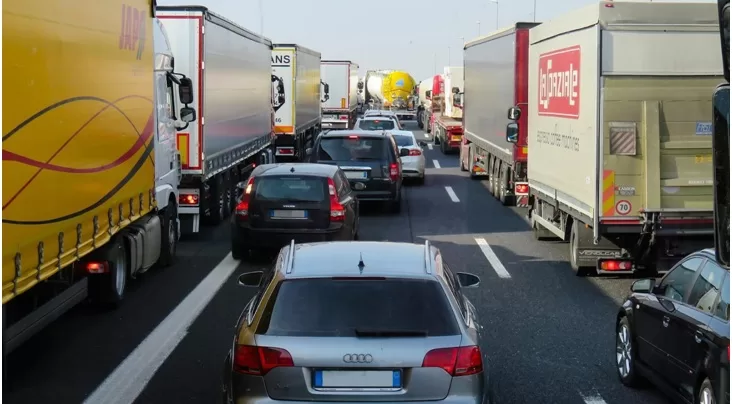 According to the National Safety Council (NSC), approximately 4,960 people died in accidents involving large trucks in 2020. While the numbers were 1% lower than in 2019, the figures were 11% up from 2011. Of the people that died in truck-related accidents, 71 percent were other vehicle occupants.
With a fully loaded truck weighing as much as 20 times more than a car, the odds are always against the smaller vehicle's occupants. The good news is that you may be able to recover compensation if you suffer damages in a truck accident, especially if you are not the at-fault party.
But, Having a Lawyer is Important When Proving Liability
Your road to recovering compensation for damages in a truck accident starts with identifying the liable party. While truck drivers and trucking companies often carry the blame for accidents involving trucks, many other parties may also carry liability.
However, proving liability can be complicated regardless of who is at fault, and you may need to rely on the most skilled truck accident lawyer for help. Also, truck accidents usually result in severe injuries and extensive damages, requiring you to have someone looking out for you and helping you get what you deserve while you recover.
Here are various parties your lawyer may hold liable after a truck accident.
The Trucking Company
Trucking companies are responsible for damages resulting from the negligent actions or inactions of their truck drivers under the doctrine of "Respondeat Superior."
However, liability for employers is limited to if the truck driver is classified as an employee and if the accident occurred when the driver was engaged in activity within their scope of work.
Also, accidents that result from drivers working beyond the stipulated hours will see the trucking company carrying liability.
The Driver
There are circumstances where the driver could be liable for resulting damages. One such circumstance is if the truck driver is a contractual worker.
Also, the driver may be liable if an accident occurs while they are engaged in an activity outside their work scope. The driver may also be liable if the accident resulted from intentional conduct aimed at harming the claimant.
Truck Owner
A trucking company may own or hire trucks from third parties. Either way, the truck owner is responsible for keeping their trucks in good working order. If an accident occurs when the truck is past its maintenance date, the truck owner will be liable for damages.
There are situations where the truck driver is the truck owner. Under such circumstances, they will be liable for resulting damages as truck owners.
Cargo Loaders
FMCSA regulates and sets guidelines on weight and how trucks should haul cargo based on its nature. A violation of these rules could have the liable party carrying liability for accidents resulting from loading problems.
While the driver is responsible for checking to see that a truck is properly loaded, they may not know if the loaders made mistakes in the loading. Loading accidents could result in truck imbalance, thus affecting the driver's ability to control the vehicle or resulting in cargo falling off trucks, causing an accident.
If you suffer damages in a truck accident caused by poor loading, your lawyer may consider having the loading company bear liability for damages.
Faulty Part Manufacturer
A faulty vehicle part can also result in a truck accident. Under such circumstances, the faulty part maker will be liable for damages under product liability.
To recover compensation in a faulty product claim, your lawyer must demonstrate with evidence that the party responsible for the accident was defective in design or from its time of leaving the production line.
Proving product liability can be pretty complicated and usually applies where there is evidence connecting the faulty part with accidents other than the one in question.