The Confidence Trick – A look at the professional athletes who bet on themselves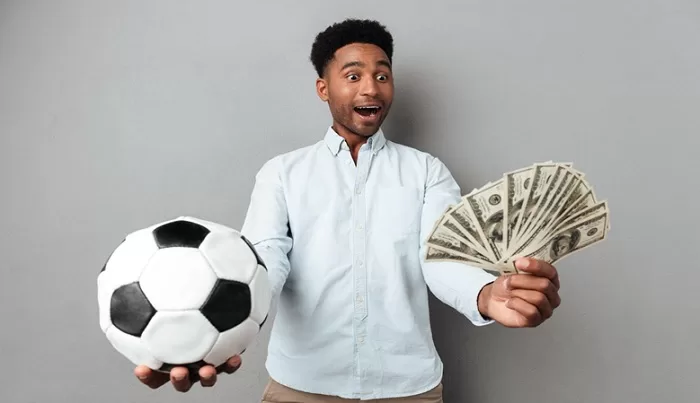 As well as tons of talent, you need a pretty full tank of confidence in order to become a professional athlete. While most professionals have the courage of their convictions, some choose to put their money where their mouth is and, in this article, we'll shine a spotlight on those uber-confident athletes who bet on themselves to win:
Floyd Mayweather Juniorpai
Multiple World Champion boxer, Floyd Mayweather Junior, has a few strings to his bow, including many boxing titles, ownership of a production company and numerous sponsorship deals. It's rumoured that Floyd was so confident in his own abilities that, in 2017, he attempted to place a $400,000 bet on himself winning his fight with Conor McGregor in less than 9.5 rounds. Unfortunately, his plan was thwarted when his name was flagged by the betting company, who then refused to take the bet.  Thankfully, for Floyd, he was lucky with a different kind of gamble when he paid $750,000 to break away from his manager and form his own production company – a novel which has so far made him in excess of half a billion dollars.
Jack Nicklaus
In 1960, then US Amateur golf champion, Jack Nicklaus, on advice from his father, bet $20 on himself at the US Open. Unfortunately, Jack lost out to Arnold Palmer that day and, of the event, the now legendary golfer said, "I was more worried about winning $700 and getting married a month later as much as I was worried about winning the U.S. Open. That's the only wager I've ever had in golf."
In most countries, betting for or against yourself in your chosen sport is forbidden – but that doesn't stop some athletes from trying, including:
Pete Rose
Professional baseball player, Pete Rose, went on to become manager of The Cincinnati Reds and enjoyed considerable success. That is, until 1989, when rumours emerged that he repeatedly bet on baseball teams, including his own. Rose was subsequently found guilty and spent five months in prison, along with a $50,000 fine and a lifetime ban from the sport.
Paul Hornung & Alex Karras
NFL MVP, Paul Hornung and All Pro defensive lineman, Alex Karras, caused a scandal when it was discovered that the two men were routinely placing $500 bets on NFL games – as well as associating with known gamblers. The game came to an end for the players when they were suspended from the game – Karras later went on to star in the 1980s sitcom, Webster.
Conclusion
While athletes from individual sports such as boxing and golf are not legally forbidden from betting on themselves to win, the practice is very much frowned upon by fans and officials alike. Thankfully, pro athletes have free rein to sport bets, which they, themselves, are not involved in – which is good news for athletic legends who enjoy the occasional flutter in an online kaszinó.