The Cashback Campaign– but not as you know it!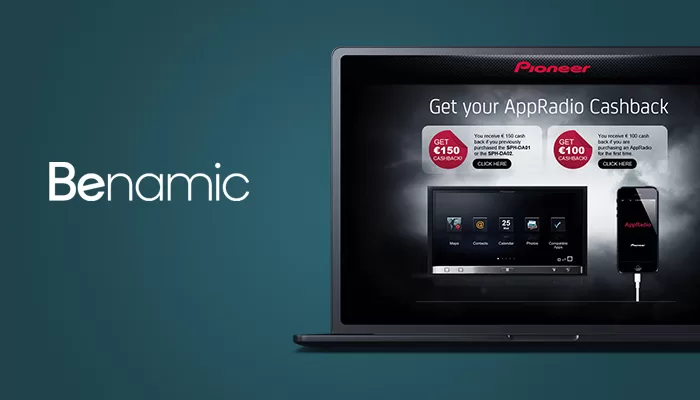 We are all familiar with the idea of discounts and cashbacks. As a brand, you may find it a bit 'staid' or might feel reluctant to offer a cashback and potentially devalue your brand, in the eye of the consumers.
Did you know however that cashback promotions are the most effective promotion, of all promotions, to drive sell-out, customer loyalty and to gain/regain market share? So, best not dismiss it just yet!
In fact, 82% of consumers*said they would prioritise promotions, discounts or cashback when choosing where they shop, and surveys done by RetailMeNot found that 48% of people will steer clear of brands that don't offer deals.
A cashback, for those not in the 'know', is where an end user purchases one of your promotional products and applies for the rebate, post purchase. Once their claim is valid, as per the terms and conditions, the cash is paid directly to them.
Typically, a cash rebate is paid via Wire transfer, directly to the end users bank account.
So, how can you make a simple cashback campaign sexy?
In Benamic, we have fully digitalised the cashback process and utilise new tech which make the end user journey engaging and immersive, where we can facilitate two-way conversions with the end user during the process. A customer no longer needs to fill out a long claim form online, to complete paper forms instore or even provide their bank details for payment!
Using Smart Messaging, the next-gen in SMS communication, cashback promotions are as simple as a few taps with your finger!  Smart messaging enables end-users to view a promotional specific conversation via their SMS function on their phone, but which is fully web optimised. No redirects, no apps – just simple! Coupled with that, payments can be made to the end user via a branded Google and Apply pay enabled card which can be provisioned to their e-wallet – ready to use online or offline. This means end-users get paid quicker, don't have to provide any bank details, have a seamless process and are effectively saving your brand, to their phone. It's a heightened brand experience. The virtual cards are also very appealing and 'on trend' with younger demographics.
Using the digital virtual cards enables brands to effectively promote a cashback as a simple cashback or as a voucher promotion or gift card promotion. More interestingly, the brand can directly support their trade network by restricting the use of the prepaid card to certain retailers only. For example, Mary receives €50 cashback onto a client branded virtual card and is advised that the €50 can be spent in the store where she initially purchased. Indeed, she could be advised that the €50 is towards any subsequent purchase from the brand. This is incredibly powerful. 'Mary' is happy – she got paid quickly and now has money to spend. Your trade partner is happy as you are directing spend back to their store – driving repeat footfall and additional revenue. You, the brand, are happy as you have additional revenue coming back to you, and across multiple product streams, plus, you can communicate to your trade network that you are actively support them! This will bolster your relationships and could lead to more favourable 'shelf space' in the future.
Cashback promotions help your brand rise above the competition, and as such, you should also expect an uplift in your sales (typical for a cashback would be approximately 20% on average). Your offer could be the deciding factor for a customer choosing between your brand and another.
When comparing a cashback Vs an instore discount, there is no comparison. A cashback will give you end user data, will drive sell-out, and will protect your margin on products which sell, but are unclaimed for. Typically, 40% of sales are claimed for. That means you are actively protecting your margin on the 60% unclaimed! That is a huge cost saving, when compared to an instore discount where 100% of sales incur a discount and reduce your margin, plus, retailers are out of pocket at the point of sale. A cashback promotion also presents an opportunity to reclaim overpaid VAT and we at Benamic frequently do this on our client's behalf.
So, let's take a re-look at Cashback. You have savings in your pocket from protected margins. You have end user data which you can directly remarket to. You can generate additional revenue from those opted in user, which drives more value for your initial investment. You can reclaim overpaid VAT potentially, which could result in a cost-neutral promotion. You can tell your trade you are actively supporting their footfall and revenue. You can re-direct spend back to your products. You can 'market' the campaign as something other than a cashback. It's fully scalable – any market, any country, any currency.
Cashback re-imagined. What's not to love!
For more information on cashbacks and the work that Benamic does, visit www.benamic.com now or contact us now on info@benamic.com