The Best of Short Haircuts for Women & How to Find The Perfect One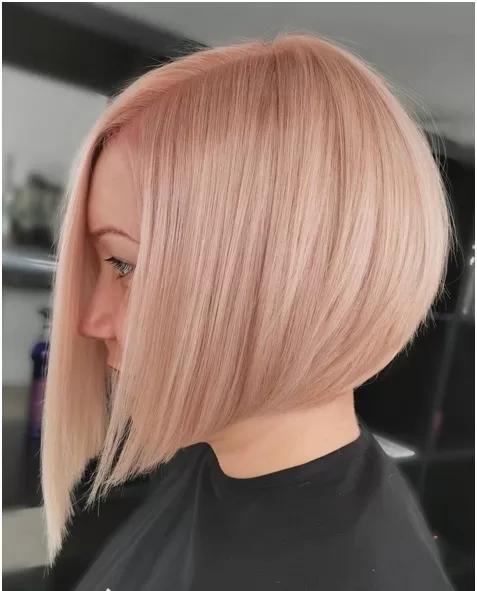 Today, she's browsing short haircuts to finally plan that game-changing salon appointment. Tomorrow, she's afraid to step out of her comfort zone and lose those precious inches. "What if it doesn't work for me?" — it sounds familiar, huh? Now, let us break down all the truth about short hair and dispel some common myths.
First off, there's no such thing as short haircuts that don't suit you. In the fashion world so full of creative and unique approaches to cutting and styling, every woman can customize her perfect look. So If you think that a shortcut won't work for you, you just haven't found your right pick or don't know how to create it.
Luckily, the hair addicts from LoveHairStyles.com know how frustrating a haircut-went-wrong can be. That's why they've made this guide: read on to learn the tips to find the cut for your unique features and choose your next look from the trending options of now.
How to Find The Right Haircut for Me?
Who likes when expectations don't meet reality? No one. But it happens, that's life. However, when it comes to haircut expectations, the stakes are getting higher. Even if you enter a salon with a picture of the cut you want, you may not be satisfied with the result. How come? Well, that's because you can't choose the cun randomly or just because you like how it looks. There are three major things that identify whether the cut works for you: your hair type, your face shape, and your lifestyle.
#1. Face Shape
First things first, you need to define the features you love about your face shape, and the ones you don't. This will help your stylist to set the right focus to highlight your best features. For example, if you'd like to conceal a wide forehead, chubby cheeks, or broad jawline, let your stylist know, too: they will create the needed framing touch with the help of bangs or layered sections.
 #2. Hair Type & Texture
There's nothing like a haircut that doesn't match your hair type, really. All in all, fine and thick hair look different, meaning each needs a certain haircut to look its best. While thick hair looks great with a graduated or asymmetrical bob, fine hair may look flat and plain with such cuts, so it's better to opt for blunt silhouettes.
You should also be careful with layers on thin hair: anything more than slight point cutting or feathering may end up a disaster. For wavy hair, it's preferable to go for shags that will accentuate the natural flow of waves. As for curls, they work well with pixies and bobs, but if you'd like to go for asymmetry, you'd better think twice: the contrast won't be that noticeable on the bouncy texture.
#3. Lifestyle
Last but not least, the time you can dedicate to your hair matters, too. Short hair is easy to style and manage, but it requires regular maintenance to keep up with the integrity of the look. If you want to rock bangs, make sure you've got the time to trim them regularly, because, you know, they will get in the eyes once they grow too long.
What Are The Best Short Haircuts for Women Today?
Once you've defined what kind of short haircuts to look for, it's time to find the base for your makeover. Here's a list of trends and classics that are going to be huge this year, according to the latest catwalk and red carpet looks.
The Classic Pixie
This cut needs no introduction: it opens up the face, puts the focus on the eyes, gives an edgy feel to the look, and works well for all hair types.
Blunt Bob with Razored Ends
Classics are so in today, but they can't do without modern touches. A one-length bob with a wispy textured finish on the edges and a middle part will work great for girls with all face shapes, being the perfect pick for fine locks.
Asymmetrical Lob
You've seen this haircut on many celebrities, that's for sure, so you know how many wonders it can work for both fine and thick hair. As for the face shape, it's a perfect match for diamond, long, and oval faces.
Angled Chin-Length Bob
An angled cut is an ideal way to add some angles to rounder silhouettes, so consider this idea if your face needs a frame.
Medium Shag with Wispy Bangs
Perfect for girls with thick and straight natural hair, the shag will take off extra weight and build the balance for it while bangs will complete the face-framing magic.
Bone Straight Bob
Straight, shine-reflecting, and middle-parted – that's the look of the year. No, it's the look for years. And the thicker the hair is, the bigger the statement.
Pixie with Long Bangs
If you want to go short while framing your face and have styling freedom, that's the cut.
Bob with Curved Ends
This look captivates with the curvy shape and volume, but it looks its best only on medium-thick hair with slightly textured ends.
The science of choosing the ideal short haircuts for women lies in taking an individual approach to it. When you know which features you want to emphasize and which ones to hide up, you're close to tailoring your perfect cut. And when you're familiar with the latest ideas, you've got everything you need to make your short hair-appointment successful!
Source: LoveHairStyles