The Best Destinations with Casinos That Are Not in Las Vegas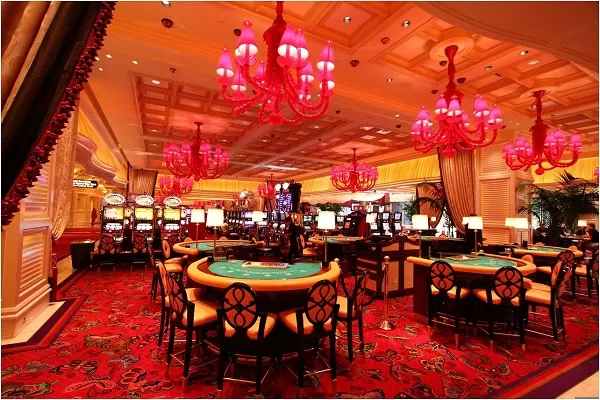 Perhaps we're not mistaken to say that Las Vegas is the entertainment capital of North America, covering pretty much everything from fine dining to music, theater, and gambling. It is famous for its resident performers, its Michelin-star winner chefs (or at least their restaurants), its stage plays, concerts, its nightlife, and its huge jackpots.
Las Vegas is famous for its progressive jackpots, which attract many players looking for easy money – but very few of them actually strike it rich. The most famous examples are a Los Angeles software engineer who won $38 million on Megabucks in 2003 and the late Elmer Sherwin, the World War II veteran who hit the same progressive jackpot twice.
Progressive jackpots are among the most attractive games at casinos, online or otherwise. Players from around the world flock to Vegas to try their luck at Megabucks or check out online casinos that offer similar games. If you're curious about what their secrets might be and how you can improve your chance to win them, it is suggested, for example, to click on this link to learn more about progressive slots.
If your idea of a great vacation is trying yout luck at Megabucks, Vegas is the place for you to go. In turn, if you are looking for more than just one-armed bandits, here are a few places where you can do many other things, and still have a casino close by.
Reno, Nevada
Set close to Lake Tahoe, the "Biggest Little City in the World" is Nevada's other major gambling destination. It has its share of casino resorts (thriving mostly because of its proximity to California), but it's not all about spinning reels and dealing cards.
Reno has a variety of entertainment options for its visitors, ranging from its galleries to theatres and music venues. Besides, it's a great spot for outdoor activities, being surrounded by mountains, and, as we mentioned above, close to Lake Tahoe. This makes it a perfect destination for skiing, and snowboarding in the winter, and hiking or kayaking, among others.
Niagara Falls, Ontario, Canada
Everybody knows Niagara Falls, perhaps the most famous waterfall in the world. But watching water fall is not the only thing you can do there – actually, it has several entertainment options, including the Fallsview Casino Resort, with its 130 gaming tables and more than 1000 slot machines.
Tourists visiting the area can hike or bike on its scenic trails, explore the local flora at the Niagara Parks Botanical Gardens and Butterfly Conservatory, or have a wine-tasting experience at the Niagara Wine Trail. All this makes it a great destination for those in love with nature and other activities as well.
London, England
London has enough sights and activities for tourists to fill an entire library of travel guides. It also has quite a few world-famous casino resorts, like The Hippodrome on the West End, which has nothing to do with horse racing (it was originally a theater), Aspers in East London, or The Palm Beach Casino in Mayfair. London is an entire another universe that you can endlessly explore, offering everything from fish and chips to Michelin-star restaurants (everyone from Clare Smyths to Heston Blumenthal has a venue there), from boutique plays to The National Theatre, from street musicians to the Opera, and many, many more.
Estoril, Portugal
Estoril is the gem of the Portuguese Costa del Sol, a popular tourist destination that relies mostly on its sunkissed beaches to attract droves of tourists from all over Europe. It has everything a traveler from overseas may need: sun, sand, golf courses, luxury hotels, and one of Europe's biggest and most famous casino resorts, the Casino Estoril, with dozens of gaming tables and hundreds of slot machines.
In conclusion
If your idea of a perfect vacation includes gambling, Las Vegas is probably the first place that comes to mind. But there's a whole world you can explore outside Sin City where you can dive into your favorite games while having countless other things to experience. If you don't want to go far, there are amazing destinations right here in North America – but if you feel more adventurous, you can also explore overseas, experience different cultures, unique flavors, and still get the same gaming experience you are used to.