The Best Brands of 15 Inch Subwoofers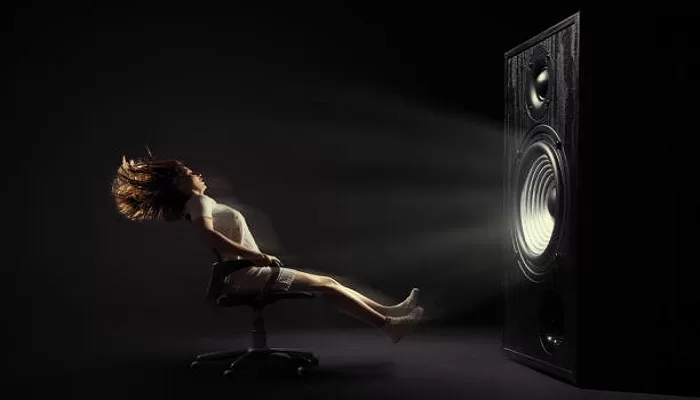 If you like your bass to pack a punch while driving, look no further than a 15 inch subwoofer. These subs will let you feel the bass in your chest without compromising other frequencies of your car audio system.
15 inch subs are also great for off road vehicles or any vehicle that is going to be put through a lot of stress as they are able to handle more power than smaller models, and they're capable of producing deep, punchy lows. We recommend setting up these subwoofers with an amplifier between 500 and 1000 watts RMS depending on your enclosure choice. If you plan on adding more than one subwoofer to your vehicle, we recommend going with an amplifier between 1500 and 2000 watts RMS.
Here are the best brands of 15 inch subwoofers out there:
9. SKAR AUDIO EVL-15 D2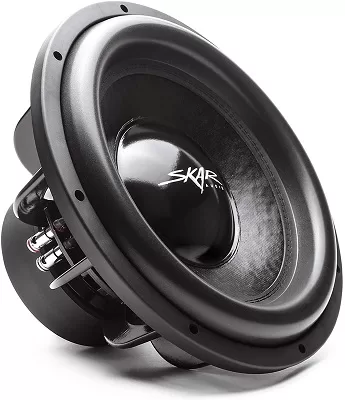 The SKAR AUDIO EVL-15 D2 is a 15 inch subwoofer that has been praised by customers for its impressive bass levels and build quality. It features a Dual 2 Ohm voice coil and an RMS power rating of 1200 watts. This model also comes with Santoprene surround as well as ribbed cone technology which allows it to travel more air while producing less sound distortion than other models in the same price range. It will work best in sealed enclosures, and it comes with a two-year warranty.
8. Skar Audio Single 15″ 1200W Loaded SDR Series Vented Subwoofer Enclosure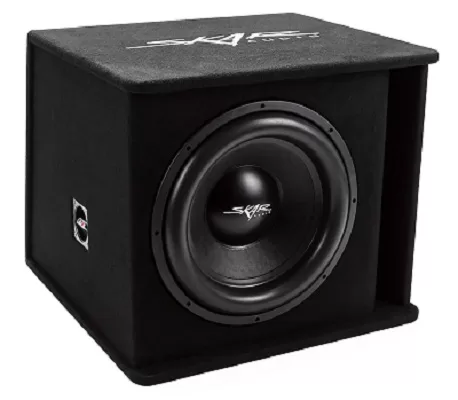 This loaded subwoofer box by Skar Audio is a great way to add some serious bass to your system without having to sacrifice too much trunk space. The enclosure has been designed with several features that will ensure optimum performance, including: an asymmetrical slot port, SDR (Spider-Design Reinforcement) bracing technology and 25mm thick MDF construction. There are also two preinstalled SX Series 15 inch woofers for an easy installation. This subwoofer is meant to be used with an amplifier between 1200 and 2400 watts RMS.
7. Rockville W15K9D2 15″ 2-Ohm DVC Competition Series Subwoofer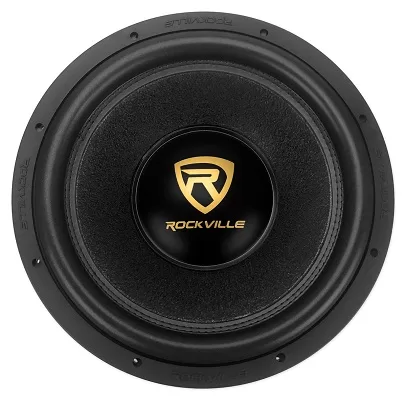 For a powerful, high quality subwoofer at a great price, check out the Rockville W15K9D2 15 inch sub. This beast of a sub packs 1600 watts RMS under it's stylish exterior, and will deliver clear sound with deep bass notes. The dual 4 ohm voice coils allow for easy installation in either 1 or 2 ohms setups without compromising power handling – making this one of the best subs on the market right now.
6. American Bass TNT1544 15 inch Dual 4 Ohm Car Stereo Subwoofer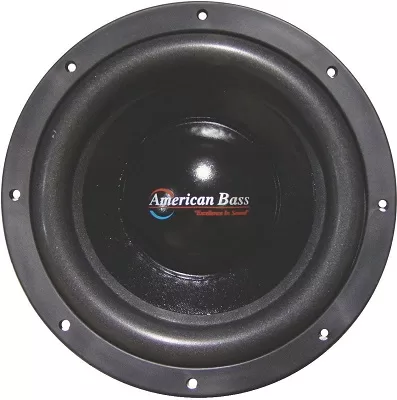 American Bass is known to make some of the best 15 inch subwoofers on the market. This model is actually built to be a trunk bass for hatchbacks and sedans without any modification or reinforcement of the vehicle's structure. It features 2 Ohm impedance, which makes it easier to work with your current amplifier in order to get higher RMS power output than other models on this list that are 4 Ohms. The 131mm (5 ½ inch) cone allows you to experience more low end frequencies while still producing clear mids and highs due to its dual voice coils. This is a great subwoofer for those that want to bridge their own subs or power an aftermarket amplifier.
5. Kicker S15L7 4-ohm 15″ Car Audio Subwoofer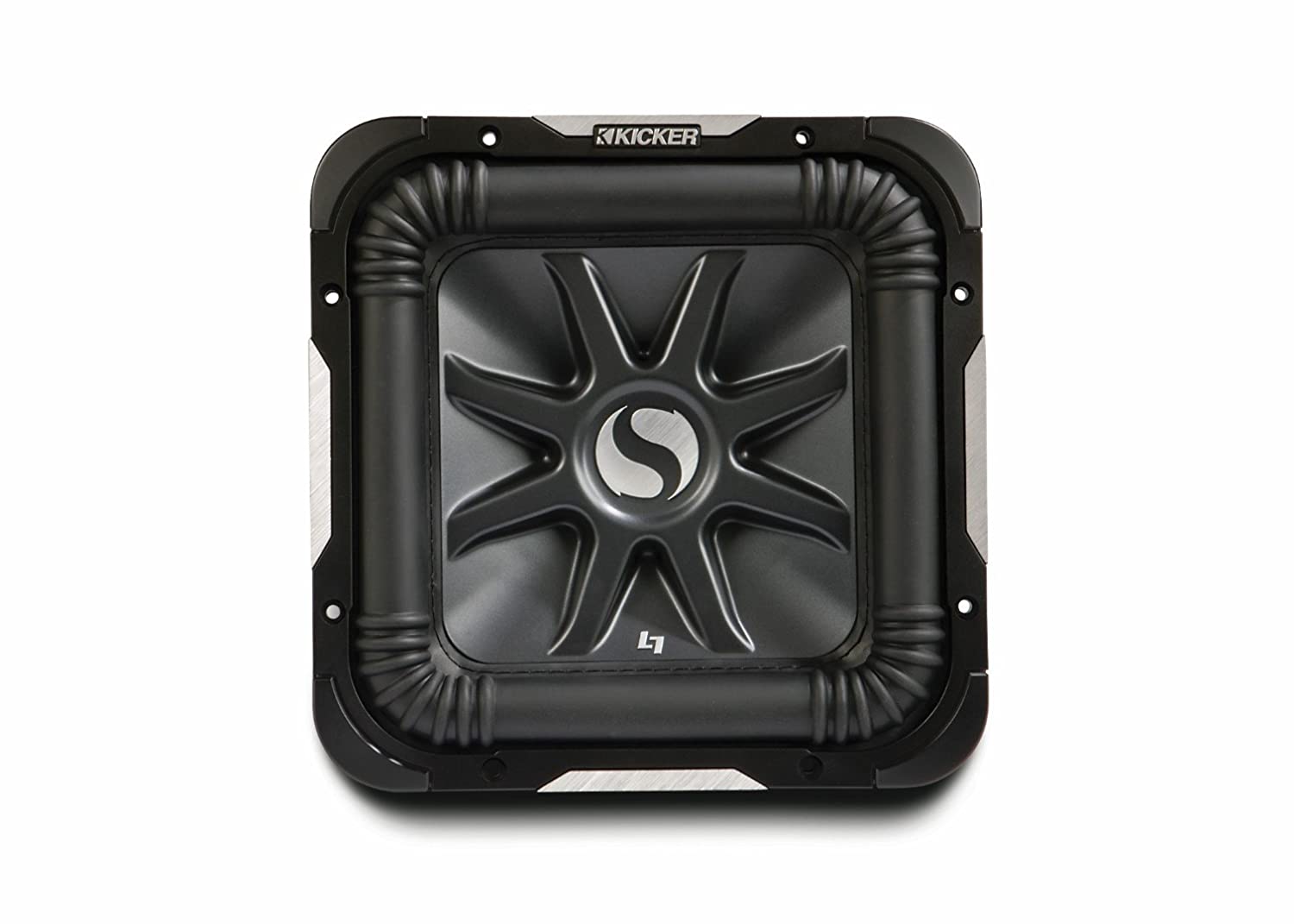 Made by Kicker, this subwoofer is perfect for your car audio system. The cone has been made with polypropylene and foam to enhance the bass response of the speaker. You'll be able to hear all the intricate details in your music like never before.
The 2-ohm voice coil will allow you to connect two subs per amp channel without having any problems connecting them up. This 15 inch subwoofer is capable of producing a lot of power while still maintaining its great quality.
4. Rockford Fosgate P3D2-15 Punch P3 Subwoofer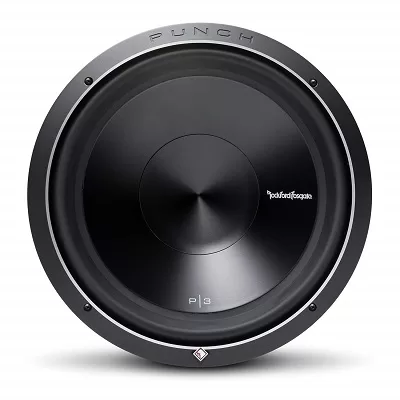 The Rockford Fosgate P3D2-15 subwoofer is a great choice for those that want a high powered and affordable 15 inch woofer. This model uses two 4 ohm voice coils along with an injection molded cone to ensure maximum strength and durability. It comes equipped with a dual spider structure, so you don't have to worry about it being prone to failure, even in the most demanding applications. The subwoofer's sensitivity rating is 85 db at a frequency of 27 Hz, and it can handle up to 600 watts RMS. This is the perfect choice for those that are looking to get a lot of bass at a price that won't break the bank.
3. Pyle 15 Inch 8OHM Woofer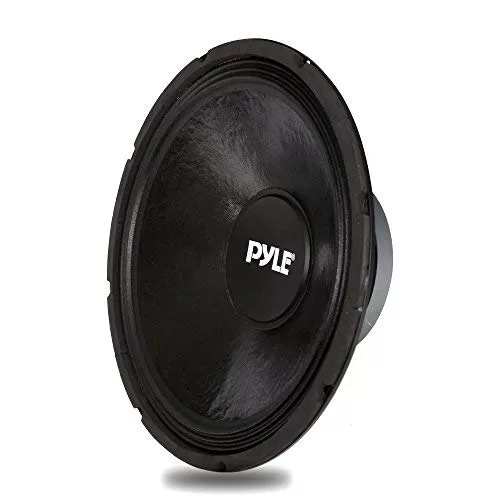 This subwoofer is a perfect choice for those looking to upgrade their car audio system. It comes in at a great size, and you'll be able to really feel the bass from this one. This speaker is only 8 ohms, so it can easily be wired up without an amplifier or equalizer. The cone material on this 15 inch subwoofer isn't high quality like other models on our list, but that doesn't mean it isn't good. You'll still be able to enjoy a top quality sound without having to pay out the nose.
2. American Bass Elite Series Subwoofer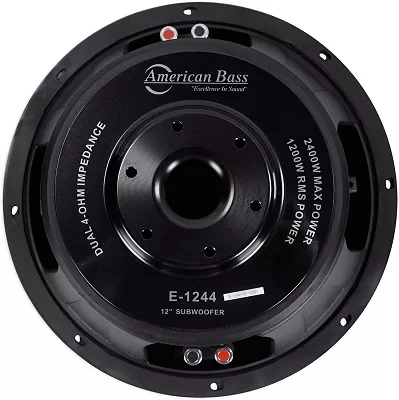 The American Bass Elite Series Subwoofer is a solid sub with great sound when it's attached to an amplifier. The sub has 4-ohm impedance, which will require more power from your amp than 2 or 8 ohms. It also has two high-temperature voice coils that allow the speaker to handle large amounts of power without failing. Overall, this is an excellent choice for anyone who wants a nice amount of bass but are not looking to break the bank.
1. Rockville Destroyer Audio Subwoofer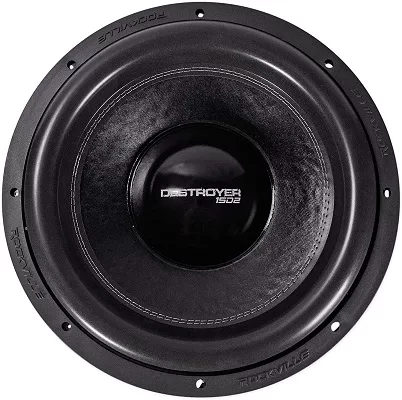 This is one of the best 15 inch subs out there, and it's a surprisingly affordable option. It can handle up to 1500 watts RMS at 2 ohms, so we recommend using an amplifier between 1000 and 2000 watts RMS with this subwoofer. The fact that it produces such large volumes of deep bass despite its modest price tag is what makes us love Rockville products so much! This model features a woven glass fiber cone which delivers devastating bass and is able to withstand the vibrations of a car audio system. The cone also features an inverted dust cap for increased power handling and durability.
A 15 inch subwoofer has a lot of power and can produce some really great sounds. If you have the space, we definitely recommend adding one or multiple of these subs to your car audio system as they will bring out the best in it. These subs will help you feel the music in your chest, and they'll make loud noises much more enjoyable.
These subs are extremely durable and can withstand some serious abuse. If you're looking for a new subwoofer that is going to pack a lot of power while still maintaining great sound quality, we definitely recommend adding one or multiple 15 inch subwoofers to your car audio system.