Testing Mom Announces First Annual Testing Week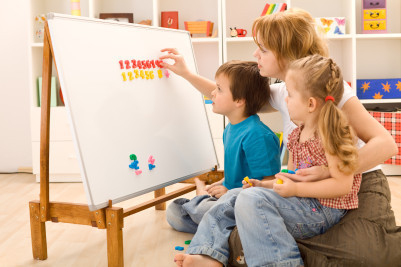 Free seminars provide critical information to NYC parents preparing their child for gifted and talented testing
NEW YORK, Aug. 30, 2013 /PRNewswire-iReach/ — TestingMom.com, the premiere site for parents who are applying their children to gifted and talented programs and private schools, is pleased to announce that the first annual Testing Week will take place this September in New York City. This weeklong series of live events will guide New York City parents through the high-stakes and sometimes perilous New York City testing and school admissions process, and help them learn how to prevent their child from being relegated to a subpar school.
Testing Week will feature three seminars devoted to the testing and admissions process for New York City's Gifted and Talented Program. In recent years, the already-competitive G&T program has become so cutthroat that students must score in the 99th percentile on the OLSAT® (the Otis–Lennon School Ability Test®) and the NNAT®-2 test (Naglieri Nonverbal Ability Test®) to qualify for a seat. Even if a student clears that eye-popping threshold, there is no guarantee that s/he will be admitted to a G&T program.
Last year, frazzled parents were subjected to additional stress when a scoring error caused the Department of Education to erroneously tell thousands of students who qualified for the G&T program that they were not eligible. Adding insult to injury, around 400 tests were lost for a period of time, leaving those families in limbo until the exams were found and scored.
Michael McCurdy, co-founder of TestingMom.com and a NYC Gifted and Talented expert, said last year's drama makes it even more crucial that parents are informed about the process.
"The test score debachle last year showed us that you never know what will happen," McCurdy said. "This is already an extremely complicated and stressful process, and now we know that anything can happen. It is critical that parents prepare themselves and their children long before the test is administered."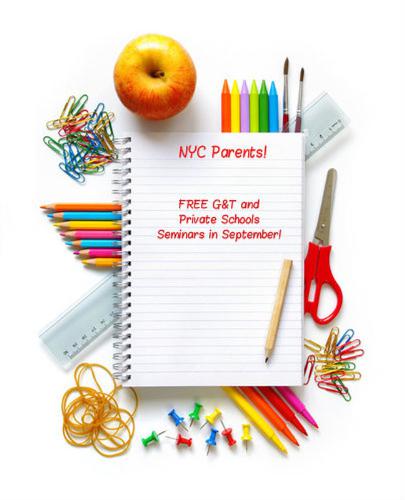 Testing Week is designed to help parents educate themselves about the admissions process, how to pick the best school and program, and how to best prepare their children for the WPPSI™-IV (ERB), Stanford-Binet®– V (the test given for entry for Hunter Elementary), OLSAT® test and NNAT®-2 test. This is crucial for all parents, but especially for those who are going through the process for the first time. These events will also briefly cover the Common Core Standards test that all New York City students third grade and above will sit for this coming school year.
Testing Week will feature three events, which are free for New York City parents of toddlers through second graders. The events are already filling up quickly, so parents are urged to reserve their seat as soon as possible. The Testing Week events include:
Sunday, September 22, 2013 at 1pm to 5pm

Prepare for Testing and Admissions Process for Gifted and Talented and Private School

Wednesday, September 25, 2013 at 6:30pm to 8:30pm

NYC Gifted and Testing and Admissions

Friday, September 27, 2013 at 6:30pm to 8:30pm

NYC Gifted and Talented Testing and Admissions
About Testing Mom: Testing Mom, LLC is an online-based membership service for parents seeking prep materials and expert guidance on Gifted and Talented and private school admissions. The company was founded in 2010  by Karen Quinn, author of the New York Times Bestselling The Ivy Chronicles and Testing for Kindergarten and inventor of IQ Fun Park: Test Prep Disguised as a Game, and Michael McCurdy, one of the most popular "daddy bloggers" in New York City with his New York City Gifted and Talented Blog.
Media Contact: Michael McCurdy, TestingMom.com, 917-510-3115, michael@testingmom.com
News distributed by PR Newswire iReach: https://ireach.prnewswire.com
SOURCE TestingMom.com
RELATED LINKS
http://www.testingmom.com
http://www.prnewswire.com/news-releases/testing-mom-announces-first-annual-testing-week-221780631.html