Technology and Online Tools That Can Save Your Business Money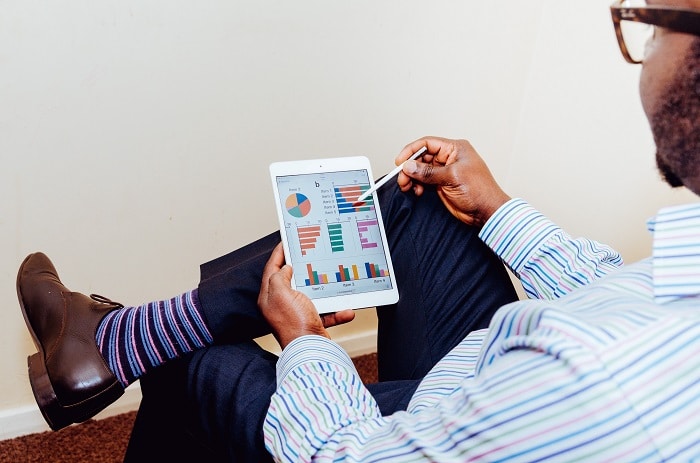 Business has changed by leaps and bounds in recent decades. The things a company can do today would shock those working in the 1980s or 1990s. While there are many reasons for this, one of the biggest catalysts of this change is technology. Today, nearly every company relies on technology in some way to improve their operations.
Technology allows companies to speed up their processes, reduce errors or boost productivity in their employees. In addition to simplifying processes and boosting the efficiency of businesses, technology can also save companies money. But how? With that in mind, let's go over some specific technology and online tools that can help reduce your company's costs.
Your Smartphone
First and foremost, it is important that you rethink what your phone is. While we use it to play games, chat and entertain ourselves, it can also be a very valuable tool for business. Phones now make communication and collaboration much easier, thanks to several online platforms and software that can be accessed on them. It is like having a mini computer sitting right by your side, at all times of the day.
Because smartphones are now in almost everyone's pocket, you can reduce costs across the company. They can eliminate the need for landlines and can cut down on costly meetings in favor of virtual meetings or Slack/Asana/Trello groups. You can even do things such as faxing online, handling customer service, and dozens of other work-related tasks, all from your phone.
Of course, be sure to have policies in place around using phones recreationally at the office. If not, people might end up doing a lot more browsing the internet than doing valuable work.
Accounting Software
Accounting plays a very important role in businesses. You need to have accurate accounting measures in place to track things like your costs, your revenue, profits, losses and a variety of other important figures. While many companies will simply pay an accountant or have an accounting team, this can often come with a large cost.
Instead, some companies have discovered the benefits of using accounting software. These let you easily scan invoices or receipts, automate recurring payments and make everything simple to track and follow. Most of these programs have a fairly small learning curve and most people can learn to use them quickly and effectively.
Not only can these tools save you money at tax time, and help you identify potential cash flow problems, many are also quite affordable to get started with. Accounting software will save you money instantly, and also allow you to better track your finances and make sure you aren't penalized for errors in tax reporting.
Workflow Automation Software
While many businesses are full of inefficient processes and methods, few are more wasteful than manual data entry. Not only does it waste time and cut productivity down, but it is a waste of money and resources. Not to mention it can be incredibly dull. Thankfully, workflow automation software exists and can make manual data entry a thing of the past.
Automation software can help you come up with ways to automate data entry and other repetitive, yet necessary, tasks. Not only will this software save you a lot of time, money and effort, but it can also reduce the chance of human error. A variety of different business areas can take advantage of this software.
Running a business can be expensive, but using these pieces of technology/online tools can help you save. Whether you harness the power of your phone, a piece of accounting software or some workplace automation software, your business can become much more cost-efficient.