Surf Fashion: 4 Tips To Create The Perfect Look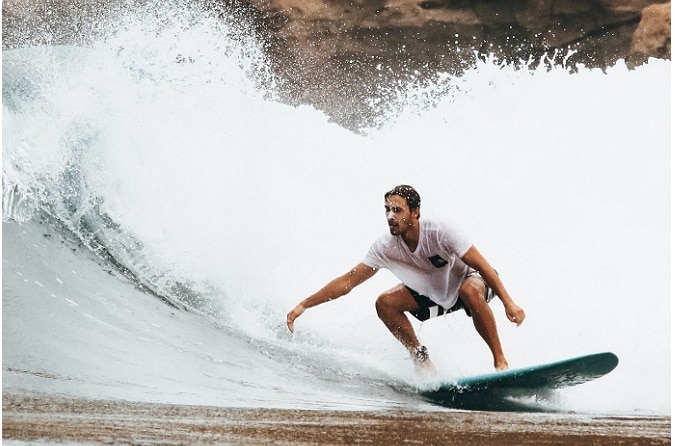 Surf fashion is a style that has developed a lot over the years and it's still just as popular as ever. People love the casual, comfortable look that gives the impression of minimal effort to create maximum style. It's the perfect look for summer but you can introduce elements of the surfer style to your winter wardrobe too. If you are looking for a change and you think that the surf style is right for you, here are a few tips to help you get it right.
Shop Surf Brands
Although surf style is built on very simple items of clothing, like shorts, baggy sweaters, and light shirts, there is a distinct cut that sets them apart from other similar clothes. Although you can create a relatively good surf look if you buy from other brands, the best way to get an authentic surf style is to buy from specific surf brands. There are some great brands, like stüssy, which capture that care-free look and give it a modern twist and develop it into a great streetwear style. You can find more traditional surfwear brands too, like Patagonia, but if you want a style that works all year round, it's best to look to the brands that are modernizing surf style.
Know Your Board Shorts
Board shorts are a staple of the surf style, but a lot of people don't realize that there is a difference between board shorts and normal swim shorts. Board shorts are specifically designed for surfing and the fit is different. They tend to be longer and have a more relaxed fit, so make sure that you buy board shorts from a proper surf brand. If you buy a normal pair of swim shorts, you will look like a kid going for a day on the beach, rather than a cool surfer.
Graphic Tees
Depending on the country, the style of shirt that surfers wear differs. For example, in California, you're likely to see a lot of bright tank tops. But in colder spots, long sleeves are the more practical option. But the thing that all surfers have in common is that they love graphic tees. Simple geometric designs in pastel colors are great if you want a washed out surfer look. Bold graphics tees with surf company logos on work great too. It's up to you to play around with different fits, but make sure that you get the graphics right if you want to emulate the surfer style.
Finish The Look With Sunglasses
No surfer look is complete without a pair of stylish sunglasses. When creating a surfer style, color is so important, so don't be afraid to pick something bold. They're a practical item for surfers that spend a lot of time out in the sun, so mirrored ones are a popular choice.
The surfer style is a timeless look that has never gone out of fashion, although it is always developing. These are the basic elements that you need to get right, but you should also add your own twist to it as well.