Supporting customers of all generations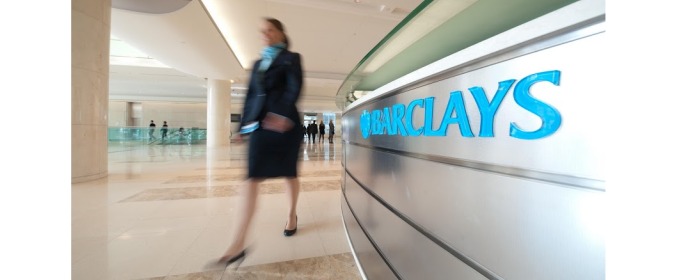 Barclays has conducted a piece of research to find out what people over the age of 65 felt about the everyday services they use on the high street and 49% of them said they felt that they were designed around the needs of young people.
"We have firm aspirations to be the UK's most accessible and inclusive bank so for us it is about how we can make access to our business and workplace easier for everyone. "   – Ashok Vaswani, CEO, Retail and Business Banking 
As a result, Barclays has worked with designers Produkt + Projekt to create the Barclays elderly simulation suit (BESS) and encouraged colleagues to experience first-hand what many customers face every day.
The outfit simulates what it's like to live as an older member of society and understand the physical challenges that people with mobility impairments may face. The technology uses weights, limiting limb movement and artificially impairing hearing and sight.
Colleagues wearing BESS were asked to test telephone, branch and internet banking and report back on the difficulties they faced as well as potential solutions to make banking easier for older people.
A number of initiatives have already been introduced for customers including high visibility debits cards, easy to grip pens, hearing induction loops in branches and the award-winning talking cash machines in the UK.
---
Barclays Digital Eagles
To further support our customers, Barclays has over 3,500 'Digital Eagles' in its branches across the UK. The Digital Eagles help first-time or novice internet users to understand how the internet and using the latest apps can enhance their daily lives, whether that's using Skype or Facebook to stay in touch with family and friends, catching up on the latest episode of their favourite soap opera, shopping online or understanding how they can use the latest technology to manage their money.
---
Ashok Vaswani, CEO, Retail and Business Banking, said, "We have firm aspirations to be the UK's most accessible and inclusive bank so for us it is about how we can make access to our business and workplace easier for everyone. Often it's when you think about how to meet specific needs that you find solutions that help the widest range of people and customers, which is why we want to thread this thinking through every business decisions we make. This Age Suit activity is yet another example of how we can better understand the needs of our customers."