SunExpress Strengthen Position as Market Leader for Flights in Türkiye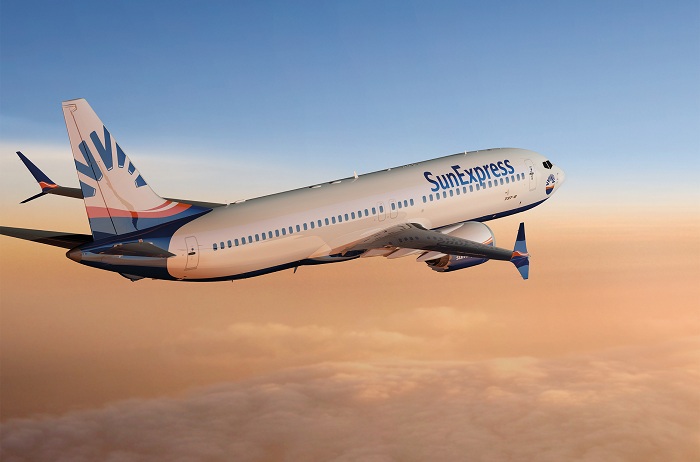 In 2022, SunExpress welcomed 10.7 million passengers on board its flights, setting a new passenger record for the airline. With revenue of 1.5. billion €, SunExpress exceeded all the profitability targets it had set itself. And the airline has great plans for the future.
For SunExpress, there has been a substantial increase in numbers over the past few years, particularly following the pandemic. In the 2023 summer season, the vacation specialist expanded its route network by 26 new routes, 9 of which are in the DACH region alone, which corresponds to the largest expansion in the company's history. On July 23, 2023, they achieved a remarkable milestone in Sun Express's history by recording the highest number of passengers in a single day – over 58.000.
As a result of the expanded route network, SunExpress expects more than 12 million passengers by the end of the year – of which more than half – 7.35 million – will be passengers from Germany, Austria and Switzerland. Their goals for the next years also focus on growth. Over the next 5 years, the airline aims to grow by more than 50%, fly to 25 new destinations, mainly in UK, and achieve an additional 50.000 new annual flights.
About SunExpress
Established in Antalya in 1989 as a joint venture of Turkish Airlines and Lufthansa, SunExpress acts as a tourism ambassador between Turkey and Europe with its more than 30 years of experience. SunExpress flies to more than 175 destinations in 30 countries and carries more than 10 million passengers every year. With its headquarters in Antalya and Frankfurt and bases in Izmir and Ankara, SunExpress has more than 3500 employees and a fleet of 66 aircraft. SunExpress was named the 'Best Leisure Airline in Europe' in the latest global survey by Skytrax. You may find more information at www.SunExpress.com.