Discovering the Top Tourist Attractions in Philadelphia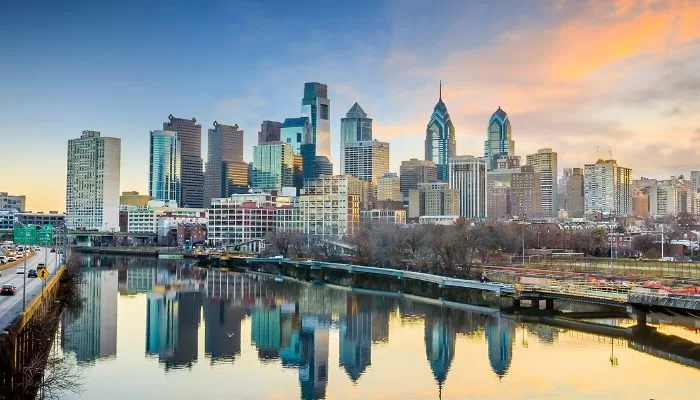 Philadelphia offers a diverse range of attractions and activities for vacationers, catering to various interests and age groups. From some of the best sporting venues in the nation, to historical monuments and locations dating back to America's founding and forefathers, here are some of the top places to visit and things to do in the City of Brotherly Love.
Hersheypark
Hersheypark, located in nearby Hershey, Pennsylvania, is a delightful theme park that offers a sweet adventure for chocolate lovers of all ages. This family themed park has been open for over 100 years, and lures happy customers with these attractions.
Chocolate-Themed Rides: Hersheypark features several chocolate-themed rides that add to the sweet experience. From gentle rides for young children to thrilling roller coasters for adrenaline seekers, there's something for everyone. Keep an eye out for rides with names inspired by Hershey's chocolates and candies.
Chocolate Avenue: As you wander through the park, you'll find yourself on Chocolate Avenue, a street that embodies the Hershey's brand. It's adorned with Hershey's Kisses-shaped streetlights and offers a charming atmosphere, perfect for a leisurely stroll.
Hershey's Characters: Meet beloved Hershey's characters like Hershey Bar, Reese, and Kiss in the park. They make appearances for photo opportunities, bringing the chocolate world to life.
Sweet Treats: Indulge your taste buds in various chocolatey delights. From Hershey's Kisses-themed desserts to freshly made chocolate treats, there are plenty of options to satisfy your sweet cravings.
Chocolate-Making Demonstrations: Hersheypark often hosts chocolate-making demonstrations where visitors can learn about the chocolate-making process, from cocoa bean to the delicious Hershey's products we know and love.
Interactive Exhibits: Explore interactive exhibits that teach visitors about the history of chocolate, the Hershey's legacy, and the company's commitment to sustainability and ethical sourcing of cocoa.
Seasonal Events: During special events and holidays, Hersheypark transforms with themed decorations and unique chocolate-inspired activities, making every visit a new experience.
Gettysburg National Military Park
History enthusiasts can take guided tours to learn about the Civil War battles that took place here in 1863. The historical battle of Gettysburg proved to a pivotal moment in the North winning the Civil War.
"Rocky" Statue
Channel your inner Rocky Balboa by climbing the iconic steps and reenacting the famous movie moment at the Philadelphia Museum of Art. Cue the theme music.
Harrah's Philadelphia Casino
Adults can try their luck at the Harrah's Philadelphia Casino, featuring a large gaming floor with slot machines, dining, and drinks. Enjoy Las Vegas-style Blackjack and table game tournaments, or catch a live show from entertainment legends. But if you can't get to Philly anytime soon, those 21 and over can get the full Harrah's experience on their phones or at home, now that online gambling is legal in the Quaker State.
Independence Hall
Immerse yourself in history by taking a guided tour of Independence Hall in Philadelphia, where the Declaration of Independence and the U.S. Constitution were signed. Today, Independence Hall is used by presidents for landmark speeches.
Liberty Bell Pavilion
The Liberty Bell's history as a symbol of freedom and independence is indeed significant. The Liberty Bell originally rang to mark the signing of the Constitution, and over the years, it has been embraced by various movements, including abolitionists and suffragists, as a representation of their causes.
In an effort to unite the nation after the Civil War, the Liberty Bell went on a tour around the country in the late 1800s. This journey aimed to heal divisions and promote unity among the American people.
Visitors to the Liberty Bell Pavilion can explore exhibits that provide historical context and information about the bell's significance. Additionally, there is a film that highlights how various social and political movements adopted the bell as a symbol of freedom.
The Liberty Bell Pavilion offers free admission, allowing visitors to learn about this iconic symbol of American history without any cost. It is one of several free attractions in Philadelphia, making it accessible to a wide range of visitors.
Eastern State Penitentiary
For a spooky adventure, visit the Eastern State Penitentiary in Philadelphia, known for its ghostly history and featured on ghost-hunting shows. Today, Eastern State Penitentiary is a non profit organization, but at one time, it had the dubious distinction of being the largest prison in America.